FASHION WEEK - LONDON PROTESTS
Please use our A-Z INDEX to navigate this site where page links may lead to other sites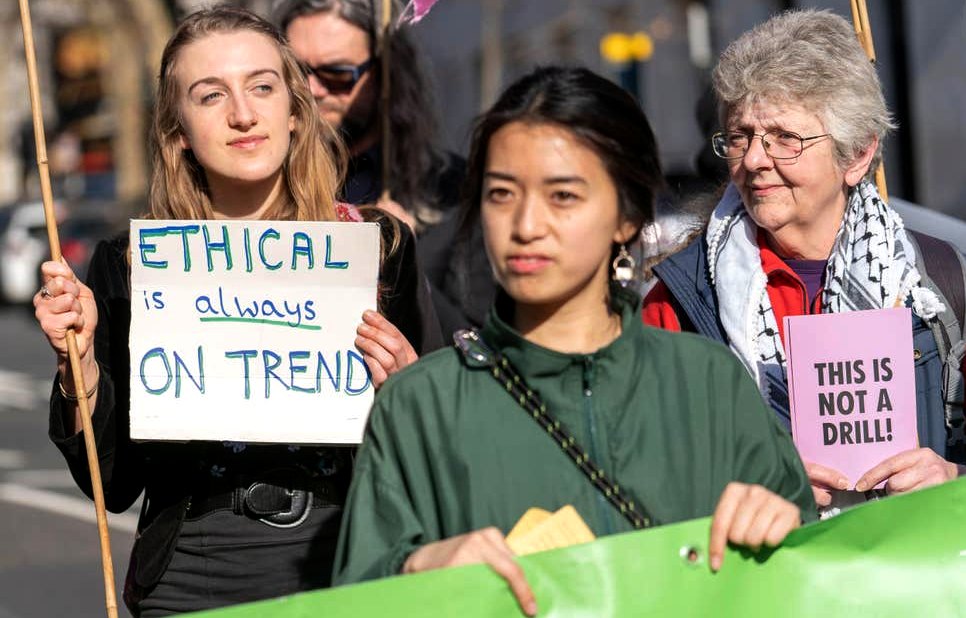 LIKE CLOTHING LIKE PLASTIC - Most clothing today contains plastic fibres, the better quality garments mixed with natural fibres such as cotton and wool.
EVENING STANDARD AUGUST 6 2019 - The Extinction Rebellion plan to "shut down" London Fashion Week in September

The climate change protesters plan to target the biannual fashion event in a bid to raise awareness of the environmental damage caused by the fashion industry.
The planet is heating up, and so is the fight against the environmental pollution caused by the fashion industry.

On July 26 the organisers of the Extinction Rebellion wrote to the British Fashion Council "begging them" to cancel London Fashion Week.

"In recognition of the existential threat that faces us, we ask the British Fashion Council to be the leaders the world needs now and to cancel London Fashion Week. We ask that instead the industry convene a People's Assembly of industry professionals and designers as a platform to declare a Climate and Ecological Emergency, to face the truth and to take action following in the footsteps of The Tate and Culture Declares."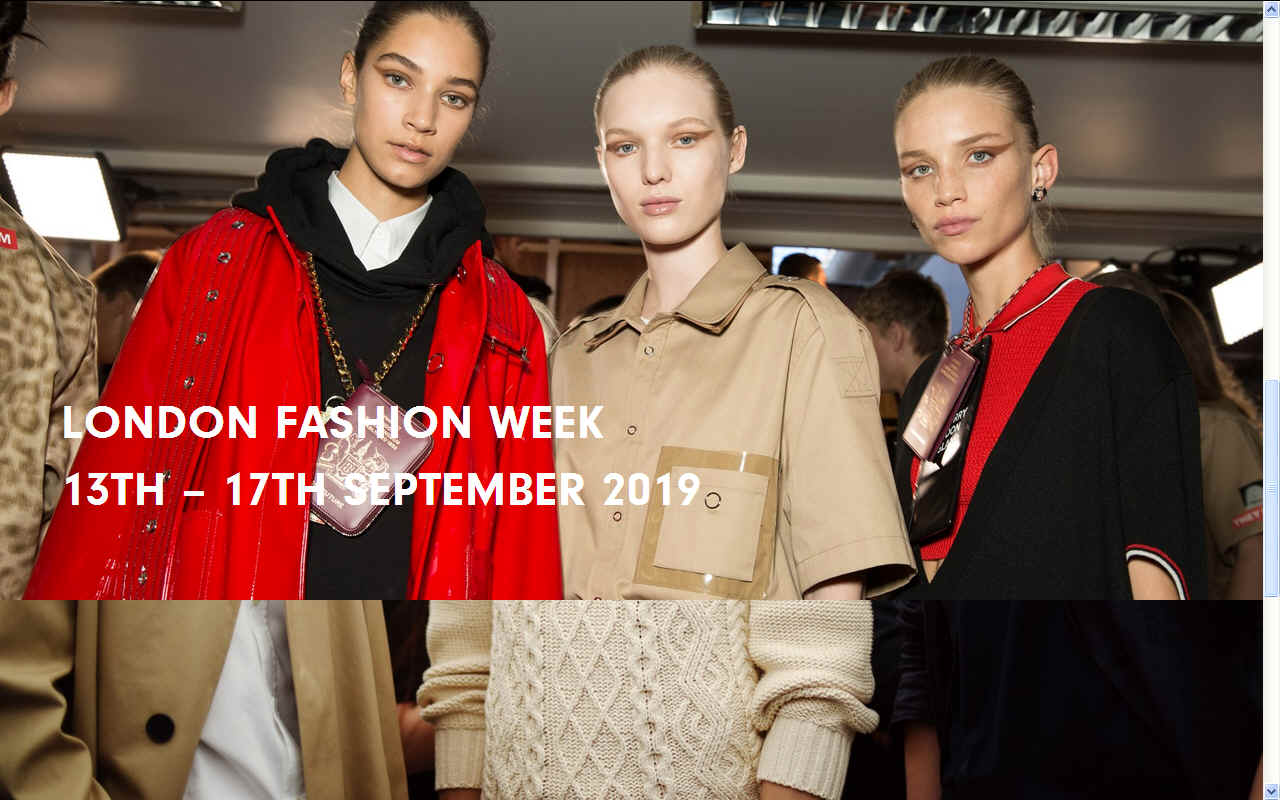 BRITISH FASHION COUNCIL - The G20 should consider promoting natural fibres such as cotton and wool as being sustainable, where synthetic plastics add to micro fibre and micro plastic river waste. On the other hand, we have to clothe the world and synthetics add to longevity and make clothes cheaper to produce.
Caroline Rush, CEO of the BFC replied to the plea, agreeing that "We are facing a climate change emergency and all need to act."

This, however, was not enough to pacify the environmental activists, many of whom took part in the mass demonstrations against global warming in London back in April.

As a result, they are mobilising supporters to "shut down" the five-day biannual fashion extravaganza set to return to London in mid-September.

"We have alerted you to the crisis. We have been grateful for your willingness to know the truth and explore possibilities for change. Yet, the status quo remains. It is our duty as citizens, to say enough is enough. Business as usual means the end of life. Our children's future is at stake," reads an extract from the letter delivered to the BFC.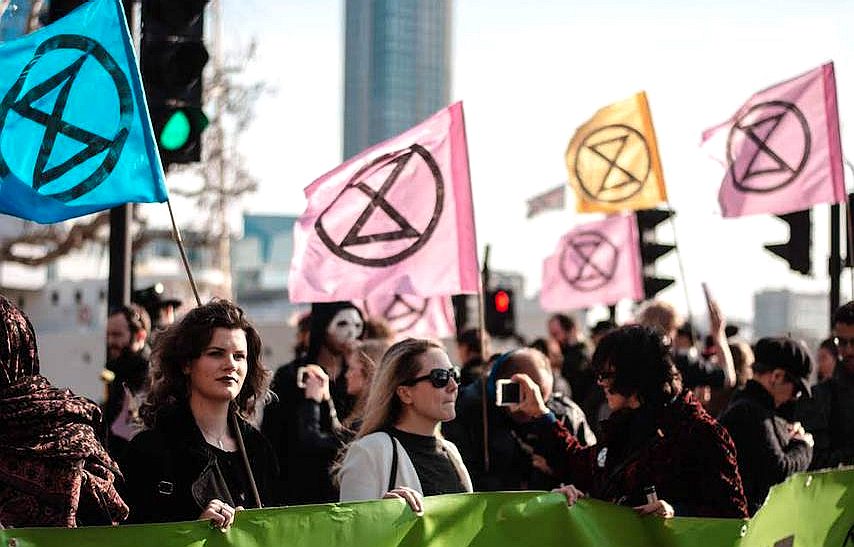 ZYKLON B - Business as usual means the end of life and Climate Change = Mass Murder where the world is the gas oven and politicians are the camp guards herding us into the chambers. It's genocide on a world wide scale. The prisoners scheduled for extermination (the electorate) are fighting back.
On Monday night, Extinction Rebellion made a further call to action to their 289K Instagram followers:

"We ask that the industry convene a people's assembly, declare emergency, face the truth and act now," the organisation wrote in a post. "All influence should be used to tell the world to stop consuming that which they don't need and demand systematic change."

"We are planning non-violent direct action civil disobedience," Ramón Salgado-Touzón, a leader of Extinction Rebellion's fashion action group told The Times.

He confirmed that while protests would be peaceful, and largely focused on delaying editors and buyers from getting to shows on time, they were prepared to be arrested for the cause.

"People taking part will be arrested," he continued. "Let's hope that they're not going to be charged but if they are, everyone is prepared."

Somerset House, home to the BFC, and New Bond Street have been confirmed as targets.

The Extinction Rebellion activists are also planning to hold an event called 'London Fashion Week: Rest in Peace' on September 17, the last day of the biannual event.

"Join us for a funeral for LFW on the 17th of September, which will pay respect to its legacy and put it to rest forevermore. This will be a time to pause and reflect on the lives already being lost and that will be lost as a result of climate and ecological breakdown," the event description reads. Currently there are only 70 confirmed attendees, but this will no doubt increase over the course of the coming month.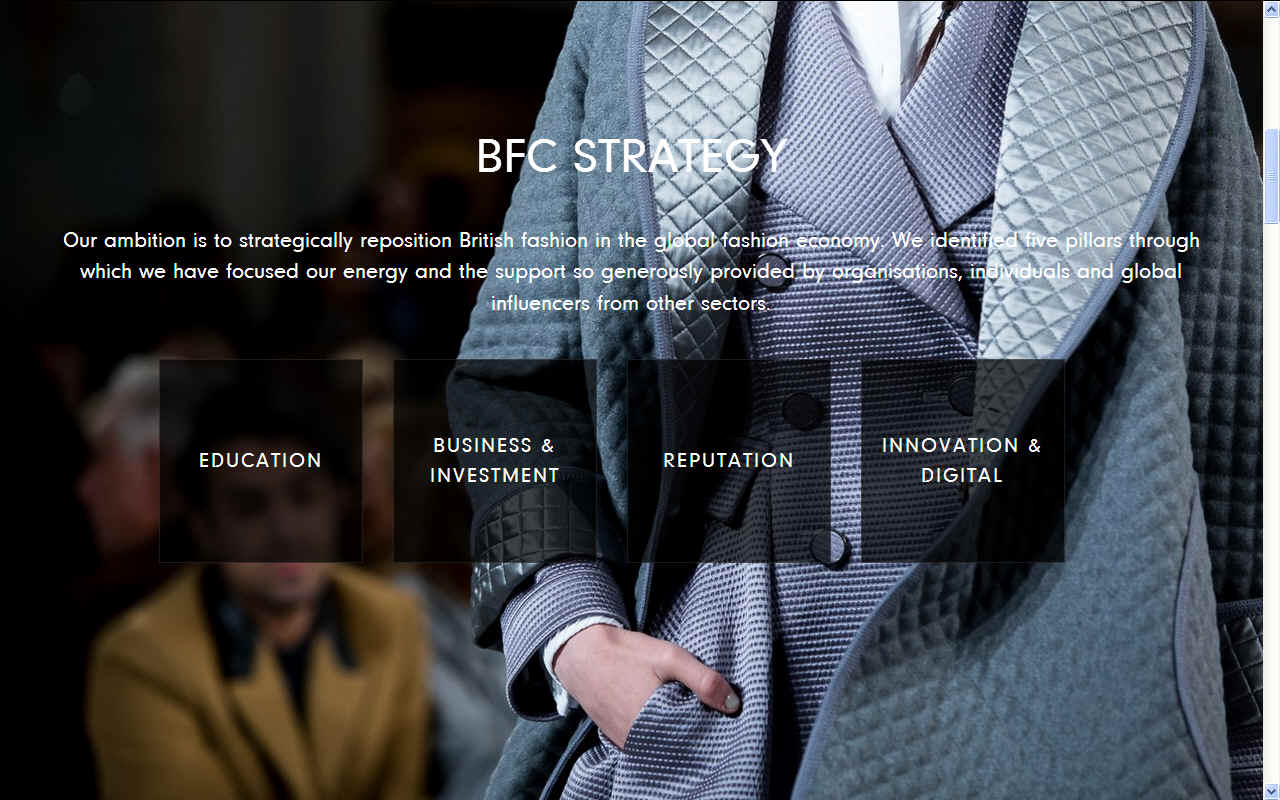 VOGUE SEPT 2019 - When the climate campaign group Extinction Rebellion occupied five prominent sites in central London in April 2019, just six months after it launched, it became one of the biggest civil disobedience events in recent British history. Over 11 days of demonstrations, thousands of activists marched, blocked bridges, glued themselves to trains and parked a pink boat in the middle of Oxford Circus. A total of 1,130 protesters were arrested, 10,000 police officers were deployed and an estimated half-a-million people were affected by the disruption.

Since then, the movement has gained a global following: its Berlin branch chained themselves outside Angela Merkel's Chancellery; protesters in Paris blocked the Pont de Sully bridge over the Seine; and campaigners in New York stopped traffic outside the The New York Times, urging the newspaper to take action (it eventually scrapped plans to sponsor one of the world's biggest oil industry conferences).

Up next? Another demonstration in the UK capital, this time calling for the cancellation of London Fashion Week. Targeting show venues as well as the British Fashion Council's headquarters in Somerset House, the organisation will stage disruptive events from 13 to 17 September, which will culminate in a funeral procession called London Fashion Week: Rest in Peace.
According to The Waste and Resources Action Programme (WRAP) – a charity that works with governments, businesses and communities to improve resource efficiency – approximately £140m worth of clothing goes into UK landfill each year. The campaign group Global Fashion Agenda meanwhile says consumption of clothes and shoes is expected to rise from 62 million tonnes in 2015 to 102 million in 2030.

"We face an existential threat if we do not change course by 2020, yet meaningful action has not yet begun. We need culture to lead the way. Fashion is one of the most polluting industries and one of the most influential. Fashion should be a cultural signifier of our times, and yet it still adheres to an archaic system of seasonal fashion and relentless newness at a time of emergency," the Instagram post continues.

"We will not stand by while the natural world is being taken from beneath our feet. We will send a clear sign to the fashion industry that business as usual is leading us to extinction." By Chloe Street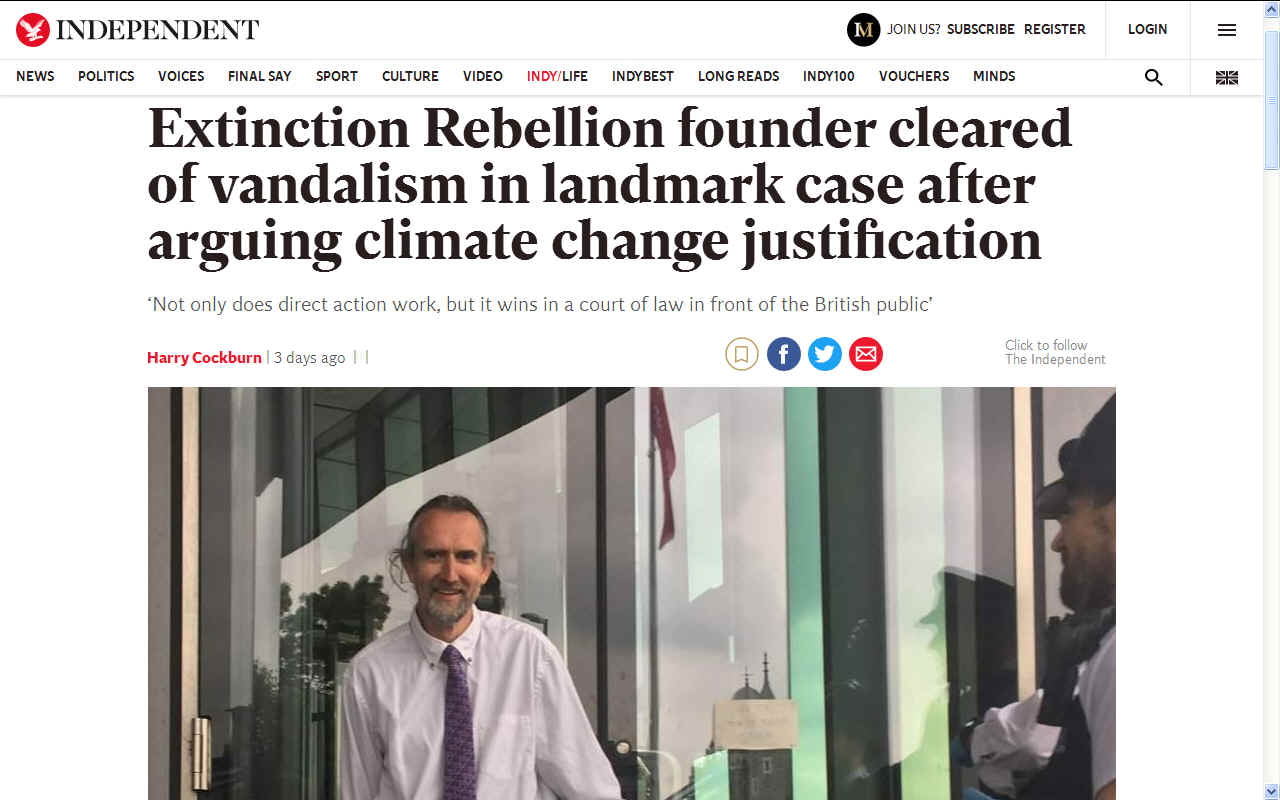 CASE PRECEDENT MAY 11 2019 - A jury found Roger Hallam not guilty of vandalism where global warming is at such a high rate now that citizens have the right to peacefully protest for action.
THE GUARDIAN FEBRUARY 2019 - Climate protesters disrupt London fashion week by blocking roads

Extinction Rebellion calls for British Fashion Council to declare climate emergency

Protesters from the environmental action group Extinction Rebellion disrupted the third day of London fashion week, forming human blockades on roads around event venues to highlight the spiralling throwaway culture in the UK's clothing market and to urge the British Fashion Council (BFC) to declare a climate emergency.

Groups made up of scores of demonstrators wearing black to mourn those whose lives have been devastated by environmental destruction caused traffic standstills for seven-minute intervals, unfurling banners saying "Rebel for life" and holding placards inscribed "Climate change = mass murder".

Models and protesters mingled outside the main venue at 180 Strand in central London throughout Sunday, with lighthearted impromptu catwalks staged while leaflets were passed to motorists and bystanders warning of the catastrophic consequences of unsustainable growth and inaction over climate change.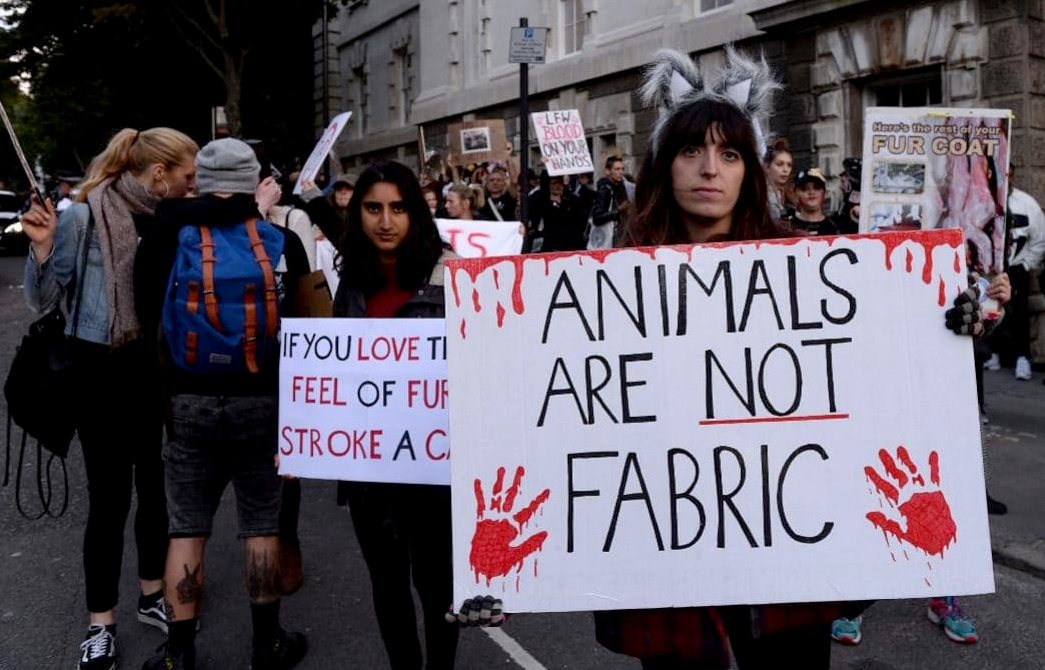 THE FUR TRADE - There are two trains of thought on the use of animal hides for clothing. Leather is used widely for furniture and shoes. It would be a waste of a renewable resource if we butchered animals for food and then threw away their skins. Okay, so we should all become vegans, but that is not practical and if everyone did so, we'd have difficulty feeding the world, where fish feed at least a billion people - and fish are animals. The protein from fish does not rely on land use. It is a bonus.
Coming back to leather and skins, breeding animals just for fur is not sustainable, not kind and not acceptable - most notably mink pelts. Breeding animals for food is acceptable to a majority of omnivores. It would then be wasteful to discard their hides, where if we must eat meat at times, we should at least do the animals the honour of using their contributions to human survival as effectively as we might. A controversial view perhaps, but at least think about it. Or boycott leather shoes and stop breeding cows, pigs and sheep for meat. Until it is illegal to eat meat, it's all about an acceptable compromise. If you are teetering, pay a visit to a slaughter house. You may never eat meat again.
Attendees outside the events said that ethical considerations had become fashionable, even mainstream, though campaigners contended they had always been trendy. "Minds in fashion are changing right now," said Jonas Aucher, a French fashion student. "Fast-fashion brands like Zara have a huge impact, and the protesters are right that the industry has to change." However, he added: "Recycled products are too expensive."

Roxanne Murray, a stylist on her way in to an event, emphasised that most people were sympathetic to the need to be more environmentally conscious and that fast fashion needed to slow down. "We don't have to buy new, cheaply made clothes," she said. Shop at secondhand stores and wear vintage. Fashion isn't just about you, it's about all of us. If we all change together, it will have a great impact."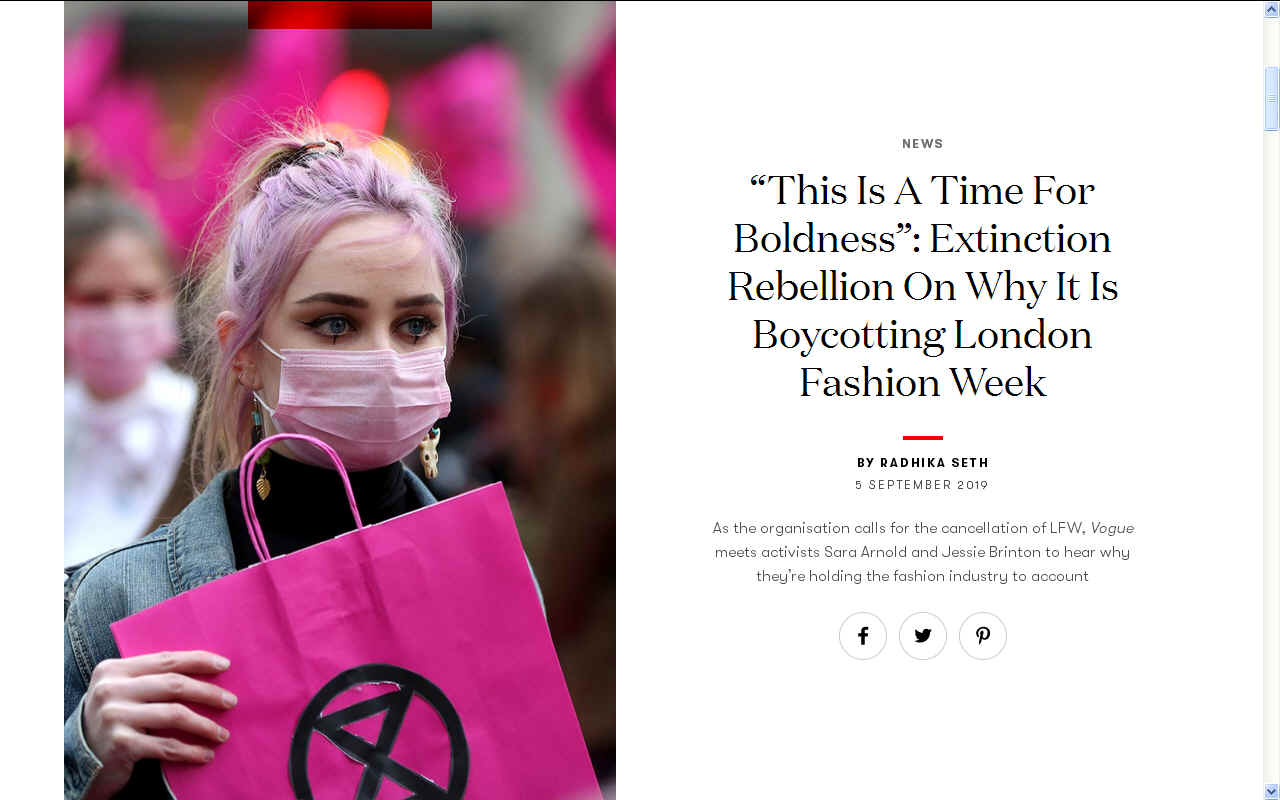 Some fashionistas dismissed the protesters' concerns, while others questioned whether climate change was indeed a man-made phenomenon. "We are in a diabolical situation and it's too late to convince climate deniers," said Caroline Vincent, a scientist. "We do need to engage, but we really don't have the time: we must convince the people who already recognise there is a problem to do something about it."

The afternoon of civil disobedience by about 150 people passed peacefully with no arrests, as organisers stayed in constant contact with police on the ground and allowed emergency vehicles to pass when required.

Following one of the constructive conversations between protesters and drivers halted by the traffic, a liaison officer said the action had been a pleasure to police, adding: "You are getting the point across."

Shortly after, one motorist who refused to turn off his engine during the stoppage shouted, "Fuck off back to Richmond. Can't you move these soapy bastards?"

However, most people waited patiently and read the leaflets, and the sound of horns swiftly subsided as chants of "What do we want? Climate justice. When do we want it? Now!" echoed down the street.

Extinction Rebellion met the BFC on Tuesday to discuss the action it planned to take. The group also discussed how the industry body could use its influence to transform fashion into a force for cultural change that would stop the trend for excessive consumption and respond to the "urgent and existential threat of climate change".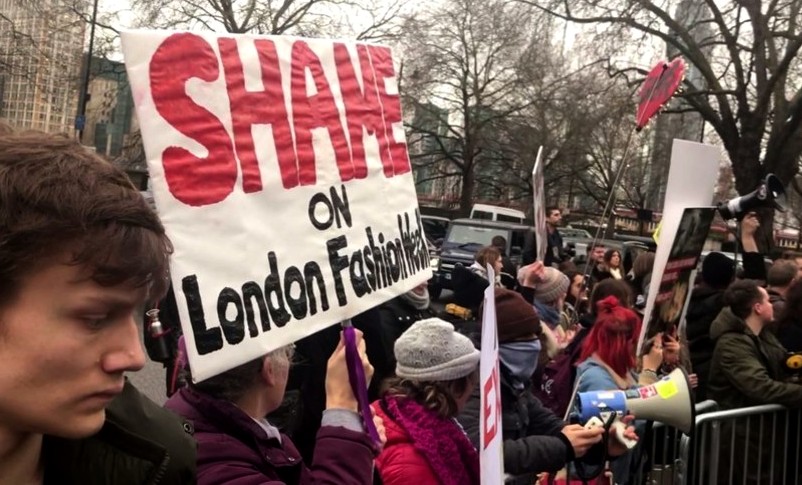 Clare Farrell, a fashion designer and co-founder of Extinction Rebellion, said: "We need to hold thought leaders and creators of culture to account. The fashion industry's influence permeates deep within culture and radiates globally.

"While the fashion industry is not responsible for the unsustainable system it exists within, it is a key driver of global trends and a significant source of ecological devastation."

She said global clothing consumption had doubled in the past 15 years, while utilisation – how often clothes are worn – had decreased by 36%, with total greenhouse gas emissions from textiles production, at 1.2bn tonnes annually, exceeding those of all international flights and maritime shipping combined.

"There are no signs that this is slowing, and events such as London fashion week contribute to and encourage this continued unsustainable growth," Farrell added, saying that the fashion industry was the most influential on earth.

The BFC said it showcased British businesses engaging in sustainable practices and that it believed shifts within London-based brands could spearhead changes within the wider industry.

"We are committed to supporting businesses to do more to develop through green growth and our hope is that London fashion week becomes synonymous with responsible business in the years to come," a spokesperson said. "We believe that more than any other capital, London has an opportunity to be a part of a cultural change around sustainable business practices that put creative product at their core."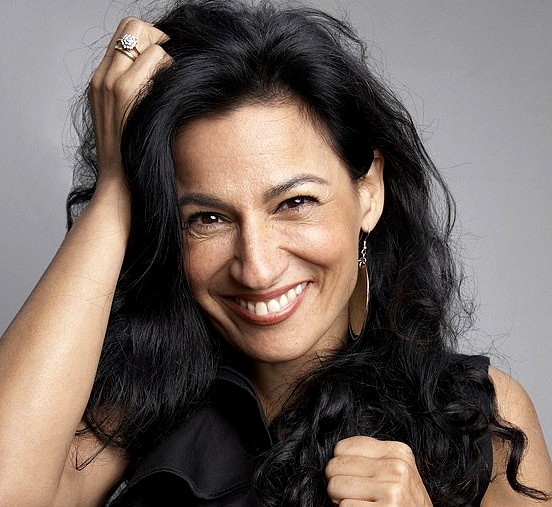 DAILY MAIL 8 SEPTEMBER 2019
Extinction Rebellion activists are plotting to disrupt this week's London Fashion Week in protest at the harm the industry causes to the environment.

They are in talks with Safia Minney, founder of sustainable clothing label People Tree, to target Britain's biggest fashion event. Yesterday Miss Minney criticised 'fast fashion' – cheap clothing that is thrown away after being worn only a few times – and backed the protest.

Activists are expected to try to bring traffic to a halt near venues and hold a mock funeral to publicise their claim that the industry is responsible for around 10 per cent of total global emissions.

British entrepreneur Miss Minney, 55, founded People Tree 28 years ago to try to combat social and environmental injustice within the clothing trade.

It is now a successful business operating in 1,000 stores globally and turning over several million pounds annually.

'Fast fashion – that has democratised fashion by making it cheap – has come at a huge environmental cost,' she told the Daily Mail. Miss Minney is one of a number of fashion insiders boycotting the buying of new clothes. She encourages everyone to buy second hand instead.

Last month Miss Minney joined forces with Extinction Rebellion and recycling charity Traid to lobby the British Fashion Council to cancel London Fashion Week, which starts on Friday and will attract fashion editors and celebrities from around the world. She has been in talks with activists over non-violent direct action to disrupt guests as they travel between catwalk shows in gas-guzzling limousines.

Extinction Rebellion has promised a repeat of its demonstrations in April that brought chaos to London and led to 1,000 arrests. In June activists held a 'die-in' at a branch of Primark in Bristol, lying on the floor to protest at fast fashion.

Caroline Rush, chief executive of the British Fashion Council, has said the fashion week is the best place to 'encourage the showcase of British businesses engaging in sustainable business practices'.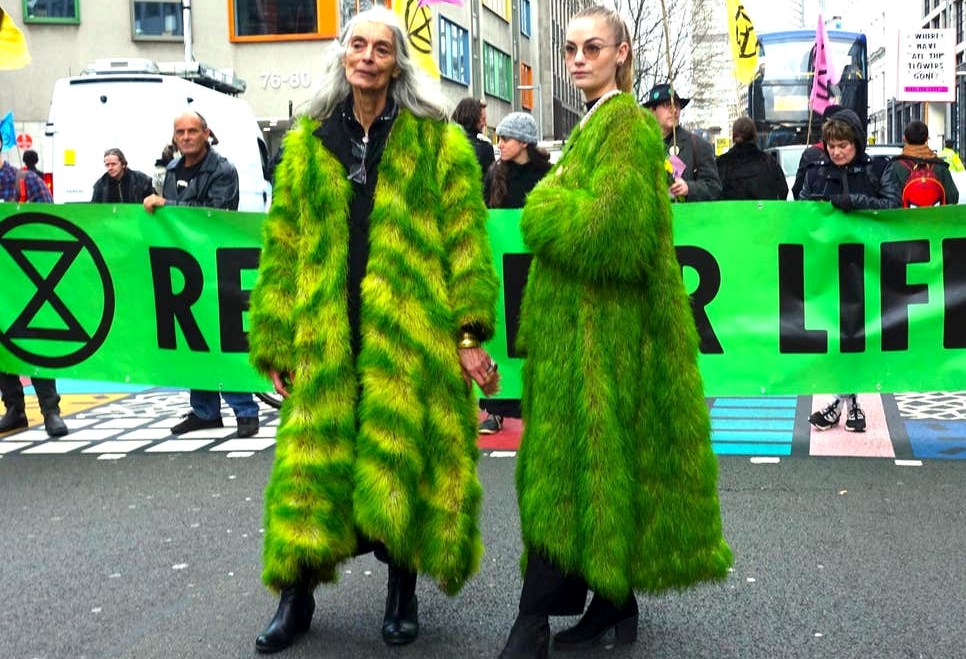 GOING GREEN - We need to consider our carbon footprints in purchasing clothing. Clothing is designed to keep us warm in between summer bouts of high temperatures. Clothing should look good, but also be practical and last, otherwise it is basically a single use plastic.


Microfibers from washing clothes finds its way, via rivers, into the ocean. Apart from not selling and buying garments that are virtually disposable items, we should consider that a move away from plastic fibres is probably a good idea.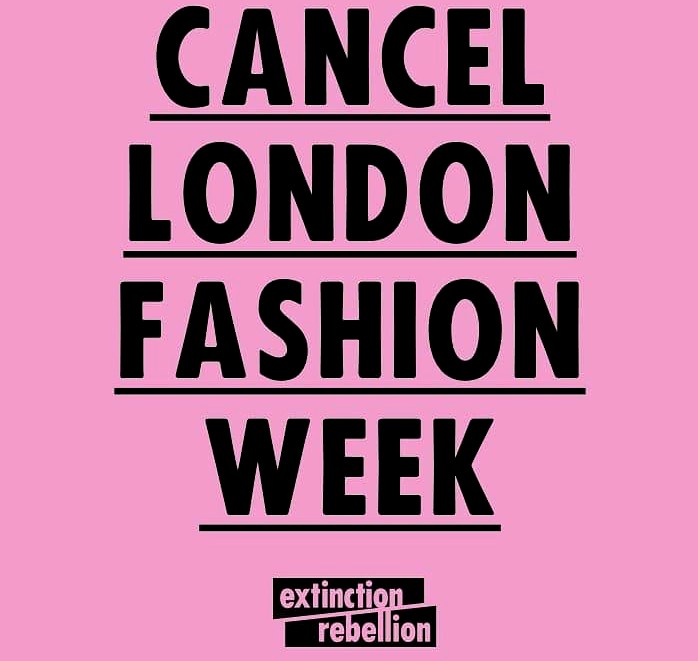 BRITISH FASHION COUNCIL CONTACTS

The Model Zone Contact details
Email: models@britishfashioncouncil.com
Phone: +44 (0) 207 759 1996
Mobile: 077 6608 3597 (During LFW only)

Media & Buyers Contacts

Michalis Zodiatis, PR Manager
Tel: +44 (0) 20 7759 1989
michalis.zodiatis@britishfashioncouncil.com

Emma Frisby, PR Executive
Tel: +44 (0) 20 7759 1950
emma.frisby@britishfashioncouncil.com

Charlotte Berghman, PR Assistant
Tel: +44 (0) 20 7759 1959
charlotte.berghman@britishfashioncouncil.com

Catherine Rogers, Senior Retail Partnerships Executive
Tel: +44 (0) 20 7759 1990
catherine.rogers@britishfashioncouncil.com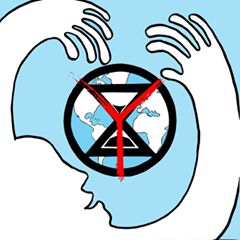 LINKS & REFERENCE
https://www.dailymail.co.uk/news/article-7441471/Climate-change-activists-plot-huge-demonstration-disrupt-London-Fashion-Week.html
https://www.vogue.co.uk/news/article/extinction-rebellion-climate-protests-london-fashion-week
https://www.theguardian.com/fashion/2019/feb/17/climate-protesters-take-action-to-disrupt-london-fashion-week
https://www.bewellcollective.co.uk/
http://www.britishfashioncouncil.org.uk/
http://www.wrap.org.uk/
https://www.dailymail.co.uk/news/article-7441471/Climate-change-activists-plot-huge-demonstration-disrupt-London-Fashion-Week.html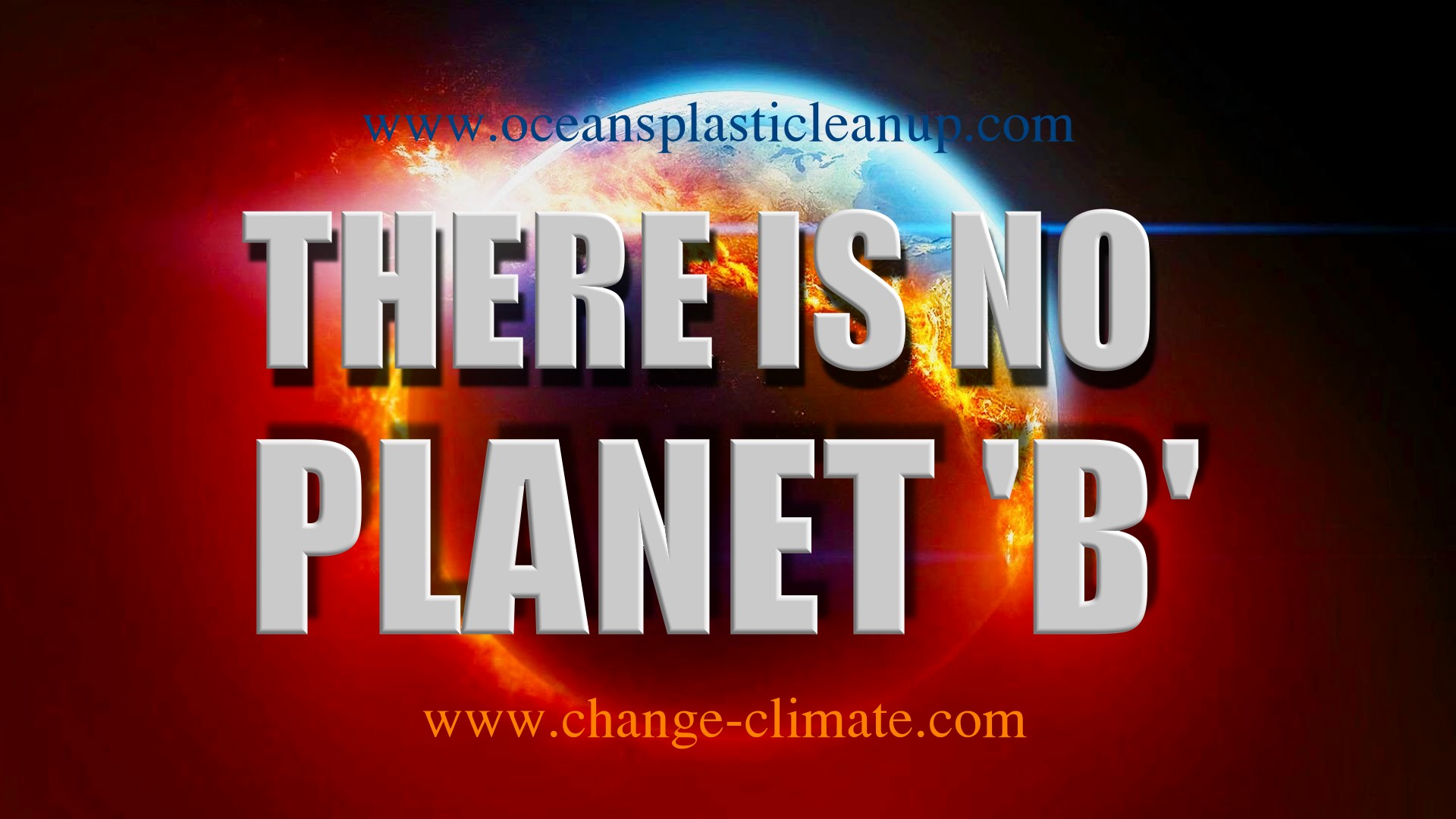 If we don't act now to curb climate change we can kiss goodbye to the planet as we know it. That is what the scientific community has been warning about for years.
This website is provided on a free basis as a public information service. copyright © Climate Change Trust 2019. Solar Studios, BN271RF, United Kingdom.