A to Z INDEX of CLIMATE CHANGERS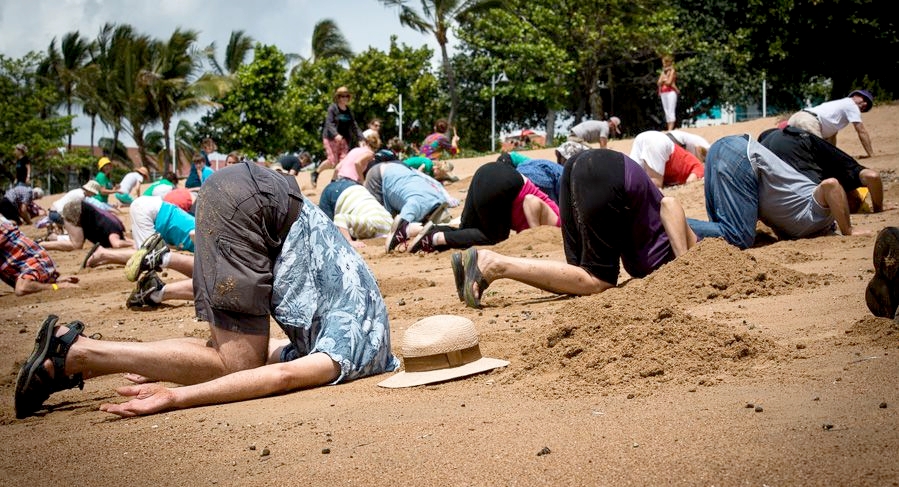 AUSTRALIAN PROTEST - Let's all put our heads in the sand and hope the problem goes away. Change is the hardest thing for any human to do. The older you get, the harder it is to change. Politicians are part of the system, mature and set in their ways, making it difficult for them to change. We need to help them see the light or they will drag down their children along with all other life on earth.
A to Z listings of 'climate change' media reviews, organizations, protests and projects that are about or designed to bring about economic stability for a healthier planet and a sustainable future for mankind.
If the subject you are looking for is not on this page, please use a good search engine to find what you are looking for on other service providers.
ALL ENERGY D'CARBONISE - CONFERENCE & EXHIBITION, GLASGOW, SCOTLAND, SEPTEMBER 2020
ALTERNATIVE ENERGY - SUSTAINABLE RETURN TO SOLAR AND WIND POWER FROM THE SUN
ARCHINAUTE - CHARLES-HENRI VIEL'S WIND TURBINE POWERED BOATS
ACIDIFICATION - OCEANS
AGRICULTURE - FARMING FOR OUR FUTURE
AIR QUALITY - OXYGEN STABILITY & GLOBAL WARMING
ALBEDO EFFECT -
ALUMINIUM-AIR BATTERIES - METALECTRIQUE, TREVOR JACKSON & DANNY CORCORAN, AUSTIN
ANTHROPOCENE - GEOLOGICAL EPOCH
AQUARIUS - SAIL AND SOLAR ASSISTED CARGO SHIP
ASHINGTON - WALKER WINGSAIL ASSISTED CARGO SHIP
AUTOMATED & ELECTRIC VEHICLE ACT 2018 - CHARGING POINTS & INSURANCE
- AUDI
- BMW
- CITROEN
- FIAT
- FORD
- LOTUS
- MERCEDES
- PEUGEOT
- RENAULT
- SEAT
- SMART
- TESLA
- VOLVO
BATTERIES - BATTERY CARTRIDGES - MASS PRODUCE LOWER COST STANDARD
BATTERY ALLIANCE - EUROPEAN
BATTSWAP - CALIFORNIAN BATTERY CARTRIDGE EXCHANGE SYSTEM FOR EV'S
BERLIN, 6TH CLIMATE CHANGE CONFERENCE
BETTER PLACE - AUTOMATED BATTERY CARTRIDGE EXCHANGE STATIONS - SHAI AGASSI
BIO FUELS - FROM CROPS & OCEAN FLORA
BLACK CARBON, SOOT -
BLACK MAGIC - HYBRID RIGID SAILS AND SOLAR PV PANELS CONCEPT SHIP
BLUEBIRD ENERGY SYSTEMS - MOBILITY SECURITY & STORAGE
BRIGHTON - CLIMATE & COASTAL COMMUNITIES CONFERENCE 10 OCTOBER 2019
BUSES - COACHES, TRAMS & TROLLEYBUSES
BUSINESS STRATEGY - BATTERY VEHICLES
CALIFORNIA AIR RESOURCES BOARD - CARB
CANCERS - A TO Z INDEX
- LUNG
CARGO & CONTAINER SHIPS - LOW CARBON
CARS - ELECTRIC A TO Z INDEX
CARTRIDGE EXCHANGE SYSTEMS - STATE OF THE ART DESIGN LIMITATIONS
CHALLENGES - EXTREME WEATHER FLOODS, DROUGHTS & SEA LEVEL RISE
CHANGE - THE HARDEST THING OF ALL
CHANNEL - ENGLISH FERRY CROSSINGS
CHARITY COMMISSIONERS - CLIMATE UNFRIENDLY ORGANIZATIONS IN THE UK?
CHICKENS - WHAT CAME FIRST, EGG SITUATION
CHRONOMETER - INVENTOR JOHN HARRISON, NAVIGATION SOLUTION & THE BOARD OF LONGITUDE
CIRCULAR ECONOMY - RESTRAINT
CLASSIFICATION SOCIETIES A TO Z
- ABS AMERICAN BUREAU SHIPPING
- CLASS NK
- DNV-GL
CLIMATE CHANGE - ACT 2006 CLIMATE CHANGE & SUSTAINABLE ENERGY
- ACTS 2008, TARGET AMENDMENTS 2050 ORDER
- CHALLENGE - FUEL POVERTY & GREEN GENERATION, SUPPORTED BY MADONNA
- CHALLENGER - LONG RANGE OCEAN TRANSPORT
- COP OUT, MADRID FIASCO, SPAIN 2019
- DICTIONARY A TO Z - TERMINOLOGY
- EMERGENCY, DECLARATIONS AS TO STATE
- THE FACTS
COAL - FOSSIL FUEL
COLORADO - AIR QUALITY COMMISSION
COMMITTEE - ON CLIMATE CHANGE CCC
CONFERENCES OF THE PARTIES - UNITED NATIONS COP - MADRID, SPAIN 2019
CONSULTANCY - LOW COST EV INFRASTRUCTURE ACCELERATION
CROSS CHANNEL FERRY - ZERO CARBON COASTAL CRUISER
CRUISE & PASSENGER SHIPS - LOW CARBON
DAF - ELECTRIC TRUCK MANUFACTURER
DECARBONIZING LONG DISTANCE SHIPPING - LC-MG-1-13-2020 (RIA) - HORIZON 2020
DESERTIFICATION - SOIL DEGRADATION TURNING AGRICULTURAL LAND TO DESERTS
- COP 1, COP 2, COP 3, COP 4, COP 5, COP 6, COP 7, COP 8
- COP 9, COP 10, COP 11, COP 12, COP 13, COP 14
DIESEL - FOSSIL FUEL FOR TRUCKS, TRACTORS AND FISHING BOATS
DISRUPTIVE TECHNOLOGY - INNOVATION THAT THREATENS EXISTING BUSINESSES
DONALD TRUMP - MARLBORO COUNTRY USA
ECO MARINE POWER - JAPANESE RIGID SAILS & SOLAR PV PANEL ASSISTED CARGO SHIPS FOR REDUCED CARBON FOOTPRINT
ECONOMICS - CIRCULAR
EGGS - DON'T PUT ALL YOUR INVESTMENTS IN ONE BASKET
EIB - EUROPEAN INVESTMENT BANK
EIC - EUROPEAN INNOVATIONS COUNCIL
ELECTIONS - LOCAL UK 2019
ELECTRIC VEHICLES - AUTOMATED & ELECTRIC VEHICLE ACT 2018
ELECTRICITY - A TO Z INDEX OF POWER GENERATING COMPANIES
- CANADIAN NATIONAL ENERGY BOARD
- CHINA STATE GRID CORPORATION
- DISTRIBUTION OF GENERATED ENERGY
- DOMINION ENERGY INC., VIRGINIA
- DUKE ENERGY CORPORATION, CAROLINA
- ELECTRICITE DE FRANCE SA, EDF
- ENEL
- ENGIE
- INDIA NATIONAL GRID AUTHORITY
- KEPCO
- TEPCO
ELIZABETH SWANN - BUDGET ESTIMATES - CARGO & CRUISE SHIPS - CLIMATE CHANGE CHALLENGE - PROJECT TEAM UK - SPECIFICATIONS - SUNSHINE ROUTE
- WORK PACKAGES - WORLD RECORD CIRCUMNAVIGATION
EMERGENCY SERVICES - ROADSIDE ASSISTANCE & BREAKDOWN COVER FOR EVS
ENERGY - ALTERNATIVES
ENERGY SECURITY - EUROPEAN THREATS - SHORT TERM - LONG TERM - FUTURE WORLD ENERGY, ABU DHABI 2020 - POVERTY
ENERGY OBSERVER - SAIL & SOLAR ASSISTED HYDROGEN ELECTRIC CATAMARAN
EUROPE - HYDROGEN
EUROPEAN ENERGY WEEK - ENLIT, MILAN, ITALY 27-29 OCTOBER 2020 - FORMERLY EUROPEAN UTILITY WEEK POWERGEN
EUROPEAN INNOVATION COUNCIL - EIC ACCELERATOR GRANTS FOR SME COMPANIES
EVENTS -
EXTINCTION REBELLION - ROGER HALLUM NOT GUILTY MAY 2019 - SPECIES
FCH JU - FUEL CELLS HYDROGEN JOINT UNDERTAKING
FERRIES - SOLAR & WIND POWERED
FET - FUTURE EMERGING TECHNOLOGY PATHFINDER PILOT
FINS V JET THRUSTERS - PROPELLERS, MARINE PROPULSION TECHNOLOGY
FISHING - ZERO CARBON WITHOUT NETS
FOREST FIRES - A TO Z INDEX
- ASIA
- CANADIAN
- JAPANESE
- UK - MOORS & HOTTEST DAY ON RECORD
- USA
FOSSIL FUELS - COAL, NATURAL GAS & OIL
FOUNDATIONS - CLEANER OCEANS
FRANCHISING - SERVICE STATION MANAGEMENT & OWNERSHIP FOR EVS
FRIDAYS FOR FUTURES - FFF TRADEMARKS APPLICATIONS
FUEL CELLS - HYDROGEN HFC
FUELS & ENERGY SECURITY - MOBILITY & TRANSPORT
FUSION - HYDROGEN ATOMIC ENERGY
G20 - GROUP OF TWENTY MOST POLLUTING COUNTRIES
GEOTHERMAL - HEAT ENERGY
GRAND CHALLENGES - MOBILITY & CLEAN ENERGY, UK GRANTS 70% SME
GREEN ENERGY - CLEAN & SUSTAINABLE
GREENHOUSE GASES - GAS THAT TRAPS HEAT IN THE BUBBLE ENVELOPING PLANET EARTH
GRETA THUNBERG - JEREMY CLARKSON, SWEDISH ACTIVIST, TRADEMARKS
HGV - HEAVY GOODS VEHICLES
HOME ROADSIDE CHARGING - POWERPOINTS FOR EVS
HORIZON 2020 - DECARBONISING LONG DISTANCE SHIPPING, (CALL OPENS) SEPTEMBER 2019 - 1ST STAGE PROPOSAL LC-MG-1-13-2020
- FCH-01-1-H2020 HYDROGEN TANKS ELECTRIC VEHICLE CHASSIS DESIGN
- FCH-01-3-H2020 LIQUID HYDROGEN TANKS ONBOARD ELECTRIC VEHICLES
- MANUAL FOR PARTICIPANTS, MANAGEMENT GUIDANCE
- CARIBBEAN ISLANDS TOURISM AND ZERO CARBON SUPPLY CHAIN
- MEDITERRANEAN SUSTAINABLE COASTAL TOURISM
- PACIFIC ISLANDS ZERO CARBON OCEAN TRANSPORT
- SMART GREEN TRANSPORT BRIEFING BROKERAGE EVENT, 7 OCTOBER 2019 (CARS)
- UK H2020 NATIONAL POINTS OF CONTACT
HOUSING - SUSTAINABLE BUILDINGS
HUMANITARIAN AID - MOBILE POWER FOR REFUGEE RELIEF
HYDROGEN - CARTRIDGES - COMPRESSED GAS - ECONOMY - EUROPE - FUEL CELLS - FUSION - HYDRIDES - LIQUID GAS
IEA - INTERNATIONAL ENERGY AGENCY
INFRASTRUCTURE - ACT 2015, HIGHWAYS UK
IOSC - INDIAN OCEAN SCIENCE CONFERENCE 2020, BUBBLE
IMO - INTERNATIONAL MARITIME ORGANIZATION
- ANTONIO GUTTERAS, ARIANE GIREUD, ARSENIO DOMINGUEZ, FREDERICK KENNEY, HEIKE DEGGIM, HIROYKI YAMADA
- JUVENAL SHIUNDI, KITACK LIM, KOJI SEKIMIZU, LAURENCE BARCHUE, LINDA RYAN, SUNG-JIN KIM
INTERNAL COMBUSTION ENGINES - DIESEL & PETROL MOTORS
IPCC - INTERGOVERNMENTAL PANEL ON CLIMATE CHANGE (UNITED NATIONS)
IPCEIs - IMPORTANT PROJECTS OF COMMON EUROPEAN INTEREST
IWSA - INTERNATIONAL WINDSHIP ASSOCIATION
JAMDA - SHIN AITOKU MARU, SAIL ASSISTED TANKER JAPAN
JEREMY CLARKSON - GRETA THUNBERG GO BACK TO SCHOOL
KEROSENE - AVIATION FUEL
KISS - KEEP IT SIMPLE STUPID
KPIs - KEY PERFORMANCE INDICATORS
KTN - KNOWLEDGE TRANSFER NETWORK - CLEAN MARINE INNOVATION CALL JULY-SEPTEMBER 2019
LITHIUM -
LOAD LEVELING - BATTERY ENERGY STORAGE FOR SOLAR AND WIND GENERATION
LONDON - CITY CLEAN AIR PUBLIC TRANSPORT, ELECTRIC BUSES
MELTING ICE CAPS - OCEAN LEVEL RISES
METHANE -
METHANOL - BUNKER FUELS FOR REDUCED EMISSIONS
MOBILE RENEWABLE ENERGY - FOR THIRD WORLD COUNTRIES AND EMERGENCIES
MURDERERS - MASS EXTINCTION OF SPECIES
NIO - WILLIAM LI, CHINESE EV'S WITH BATTERY CARTRIDGE EXCHANGE
NYK - SUPER ECO SHIP 2050 HYDROGEN FUEL CELLS & SOLAR POWERED
OCEANS - ACIDIFICATION - RISING LEVELS
OEMS & OESS ORIGINAL EQUIPMENT MANUFACTURERS AND SUPPLIERS
OFGEM - OFFICE OF GAS AND ELECTRICITY MARKETS
OXYGEN - LIQUID GAS
OZONE -
PATENTS - DESIGN, COPYRIGHT & TRADEMARKS - IPR PROTECTION
PAYD - PAY AS YOU DRIVE, LOW COST EV SERVICING
PESTEL - ANALYSIS
PLANETSOLAR - IMMO STROEHER, RAPHAEL DOMJAN
PLUG IN CHARGING - PARKING RAPID CURBSIDE SOCKETS
POLICIES - THAT PROMOTE GLOBAL WARMING
- THAT REDUCE GLOBAL WARMING
POLITICS - LOCAL POLITICS & POWER CORRUPTION
POPULATION - WORLD GROWTH
POTHOLED POLITICS - ROAD TAXES & FRAUDULENT ENDANGERMENT OF LIFE
PROTESTS -
RANGE ANXIETY - FEAR OF EV'S WHERE NO SERVICE INFRASTRUCTURE EXISTS
RED FLAG POLITICS - LOCOMOTIVE ACT 1865, REACTIVE POLICIES
RENEWABLE ENERGY - 100+ COMPANIES A - Z INDEX
RESEARCH - RIA & IA INNOVATION GRANT FUNDING
RIBBON - THE NEW BLUE RIBAND FASTEST ATLANTIC OCEAN CROSSING, HALES TROPHY
RISK ASSESSMENTS - BATTERY CARTRIDGE EXCHANGE SYSTEMS
ROGER HALLAM - EXTINCTION REBELLION
ROTARY SAILS - LAND YACHTS & BOATS POWERED BY WIND TURBINES
SCRAPPAGE - MARINE INCENTIVE TO TRADE IN OLDER VESSELS FOR NEW CLEAN TECHNOLOGY
SEA LEVELS - RISE
SECURITY - ENERGY - SHORT TERM - LONG TERM
SHFCA - SCOTTISH HYDROGEN & FUEL CELL ASSOCIATION
SKOLSTREJK FOR KLIMATET - SCHOOLS STRIKES FOR CLIMATE
SLAVERY - FINANCIAL & GLOBAL WARMING
SMARTNET - HYBRID ENERGY STORAGE & TRANSFER NETWORK FOR BATTERY & HYDROGEN FUEL CELL VEHICLES
SOLAR POWER - PHOTOVOLTAIC AND HEAT CONCENTRATORS
SOLAR SAILOR - ROBERT DANE'S ORIGINAL WIND AND SOLAR POWERED FERRY, SYDNEY HARBOUR, AUSTRALIA
SOLID STATE - BATTERIES
STANDARD - SMART MULTI-CHEMISTRY ENERGY CARTRIDGES
SULPHUR, SULFUR - OXIDES & DIOXIDE SOx, SO2
SUN, THE - A GIANT HYDROGEN FUSION REACTOR (OR STAR) THAT POWERS ALL LIFE ON EARTH
TAXES - ON MARINE DIESEL AND COAL TO HELP PAY FOR SCRAPPAGE SCHEMES
THRUSTERS - FINS & ELECTRIC JET DRIVES
TOURISM - SUSTAINABLE MEDITERRANEAN ECONOMY
TRADEMARKS - SMARTNET, PAYD CHARGING GRID SERVICES
TRANSPORT - FROM COAL TO PETROL TO EV'S
TRUCKS - DAF
- MAN
- RENAULT
- VOLVO
TRUST - CLIMATE CHANGE
TU DELFT - SOLAR BOAT OFFSHORE RACE @ MONACO JULY 2019
UNITED NATIONS - CONVENTION TO COMBAT DESERTIFICATION
- CONFERENCES OF THE PARTIES COPS - COP25 MADRID 2019, COP 26 SCOTLAND 2020
- GENERAL ASSEMBLY SEPTEMBER 2019
- ACTION PORTFOLIOS TO REDUCE GREENHOUSE GASES - FINANCE, ENERGY, INDUSTRY, NATURE, CITIES
- ADAPTATION , MITIGATION, YOUTH, POLITICS
UNIVERSAL BATTERY CASSETTES - CARTRIDGES DESIGNED FOR MULTIPLE ENERGY FORMATS
VARS - VALUE ADDED RESELLERS
VINDSKIP - LADE AS SAIL HULL ASSISTED LIQUID NATURAL GAS (LNG) POWERED CARGO SHIP
VPLP OCEAN WINGS - SAIL ASSISTED HYDROGEN POWERED CARGO SHIP
YARA BIRKELAND - ZERO EMISSION BATTERY-ELECTRIC FEEDER CONTAINER SHIP WITH AUTONOMOUS NAVIGATION
WAVE & TIDAL - POWER GENERATION
WEC - WORLD ENERGY COUNCIL
WILDFIRES - ASIAN, AUSTRALIAN, BRAZILIAN, CANADIAN, FRENCH, JAPANESE, SPANISH, USA, UK
WIND CHALLENGER - TOKYO UNIVERSITY, MITSUI LINES, CLASSNK, OSHIMA, K-LINE JOINT DEVELOPMENT PROJECT, JAPAN
WIND POWER - TURBINES & WINDMILLS
WING SAILS - WALKER
WINDSHIPS - INTERNATIONAL ASSOCIATION
WORLD HYDROGEN CONGRESS - SEPTEMBER 22 2020, PARIS, FRANCE
- AEH2, AFRY, CADENT, CEFIC, CHBC, STORENGY, EUROGAS, EU FC ASSOC., GIE, H2PLATFORM,
- HYDROX, ICLEI, IRU, LOWCVP, MCPHY, NAVIGANT, PLAGAZI, RHA, RIZBA, SGMF, SMART, SNAM,
- SHDC, TECHNIP-FMC, TOTAL, UNIPER, VATGAS, WORLEY, ZUNKUNFT ERDGAS
WORLD PROTESTS - FRIDAY 20 SEPTEMBER 2019 CLIMATE CHANGE MARCHES
WORLD WAR THREE - WILL IT BE FOOD SHORTAGES OR SOME OTHER TRIGGER?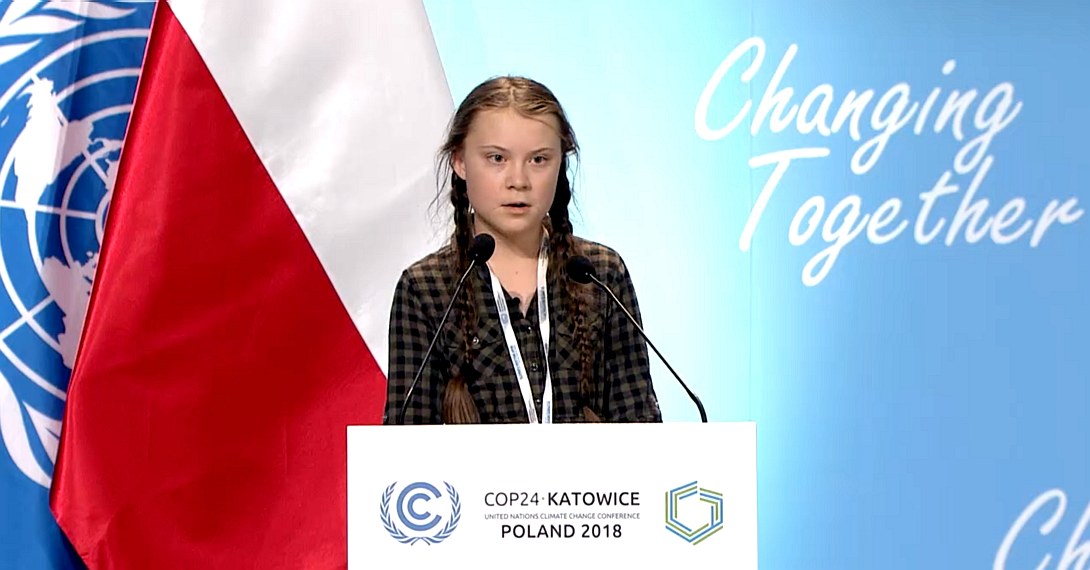 FUTURE HOPE - Climate deniers are likely to be responsible for the mass murder of seven billion people, in a climopic genocide built on a financial eugenics programme to make billions of dollars exploiting planet earth at the expense of the human population. How blind are those that will not see. What is the point of making money if there is nowhere to spend it? With the youth worried about their inheritance, and now voicing their concerns, we have a chance of survival.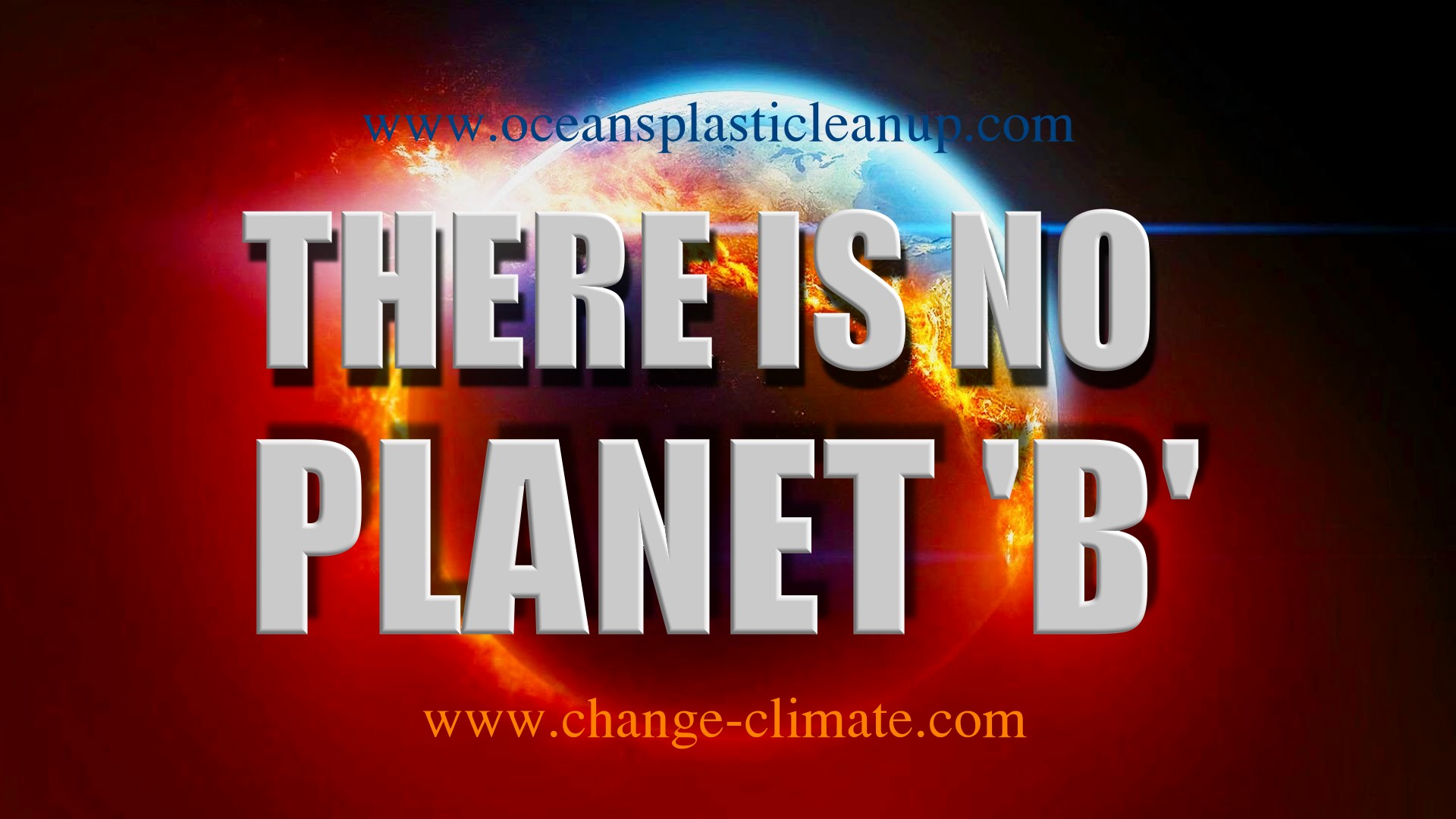 HOW MUCH TIME DO WE HAVE - World leaders have been fiddling while Rome burns. Meantime, the ice caps are melting and millions of animals are at risk, not least the future of the human race that is rapidly heading toward extinction.
Please use our A-Z INDEX to navigate this site
This website is provided on a free basis as a public information service. copyright © Climate Change Trust 2020. Solar Studios, BN271RF, United Kingdom.