INVENTIVE - Where there is a will, there is a way. Hundreds of engineers are now looking for a solution to EV refuelling. We think that eventually they will succeed, but that there will be a few dead ends on the way.
Here we take a look at the amazing designs of various companies, with a view to identifying any obvious limitations aiming to improve the concepts with a little constructive criticism.
The first thing you may notice is how much smaller are the offerings of BattSwap, NIO and PowerSwap compared to Better Place or Tesla cartridges. Is that a good thing or a bad thing?
You will also notice the level of ingenuity of each design, that has provided a number of quite different solutions to the same problem - in that they can recharge an electric car within minutes - sometimes faster than filling up with liquid fossil fuels - all by changing batteries.
Once the mist clears, we need to look at the market in overview and decide what part each of these incredible developments can play in the transition from petrol and diesel, to zero carbon motoring.
For starters, the Better Place system has not been emulated in its entirety by NIO in China, though they favour stand alone service stations, where BattSwap and PowerSwap do not. BS and PS favour small units that can piggy back existing fossil fuel service stations, as an interim measure.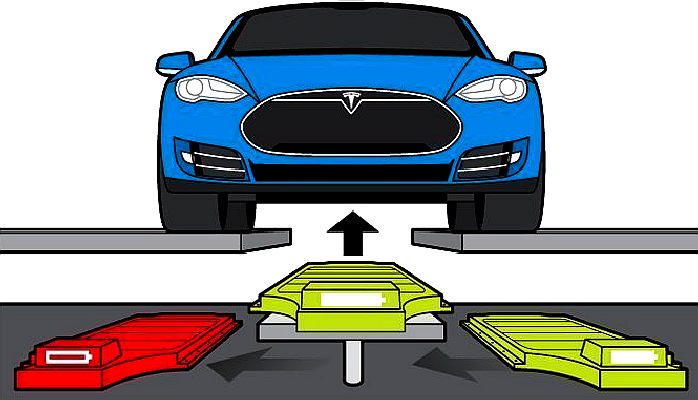 TESLA S CARTRIDGE EXCHANGE - This concept is not a million miles away from SMARTNET, except that the underground method makes it expensive and complicated. This is a variation of the Better Place system based on bolting batteries in place. The point here is that with a bit of tweaking, FASTCHARGE can be made to work in practical terms.
PRIOR ART
1900 - Cartridges as an energy transfer medium were first used by Professor Porsche in the early 1900s. He then increased range with petrol dynamo and gave up when petrol cars got electric starter motors.
1990 - Buses with cartridge exchange were used at Kobe, Japan, in the 1990s.
2009 - The next serious attempt to perfect the concept came with Shai Agassi's 'Better Place' system, using service stations in Denmark and Israel, but only for batteries as the energy storage medium. The service stations were expensive and the loading mechanism complicated, but were still planned for California, until the company folded in 2013.
2013 - Elon Musk came next with a Tesla S production vehicle modified to swap cartridges. Once again the underground (or above ground stage) required expensive installations, and this system was only for battery cartridges. Tesla is now concentrating on rapid charge stations.
2014 - William Li starts NIO, by 2019 the company has sold over 9,000 units and installed a number of battery swap stations.
2017 - PowerSwap swaps from liquid to solid cartridge energy storage, announcing their system in December 2017.
2019 - BattSwap comes online.
2020 - The proposed SmartNet system aims to resolve the issues identified from the Better Place and Tesla systems, by incorporating fuel cells in standard cartridges as future proofing and reducing the buy in cost with networked flat pack service stations that any utility, supermarket or energy company might operate, but also entrepreneurs might operate as franchises.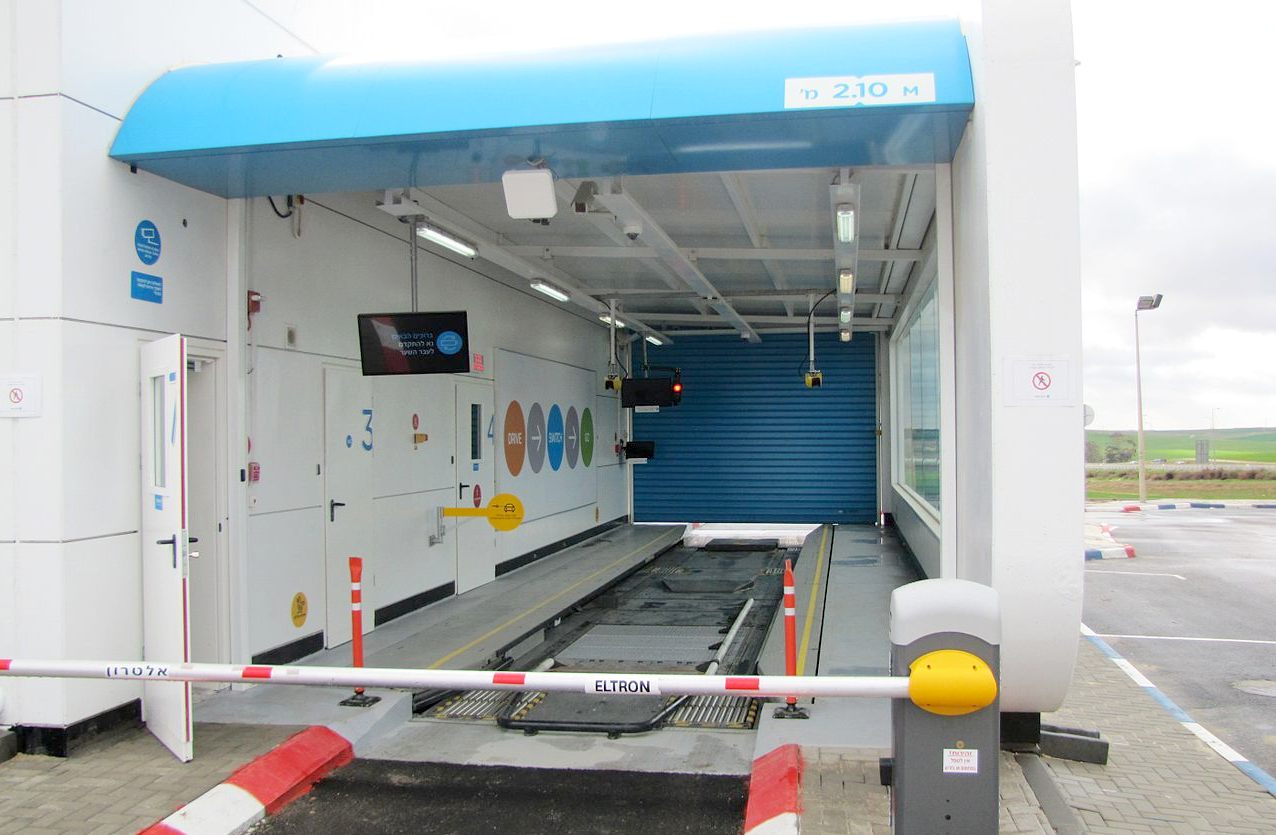 CONTACTS
Solar House
BN27 1RF, United Kingdom
PIC No: 895922168
LINKS & REFERENCE
https://ec.europa.eu/easme/en/section/sme-instrument/eic-accelerator-sme-instrument-funding-opportunities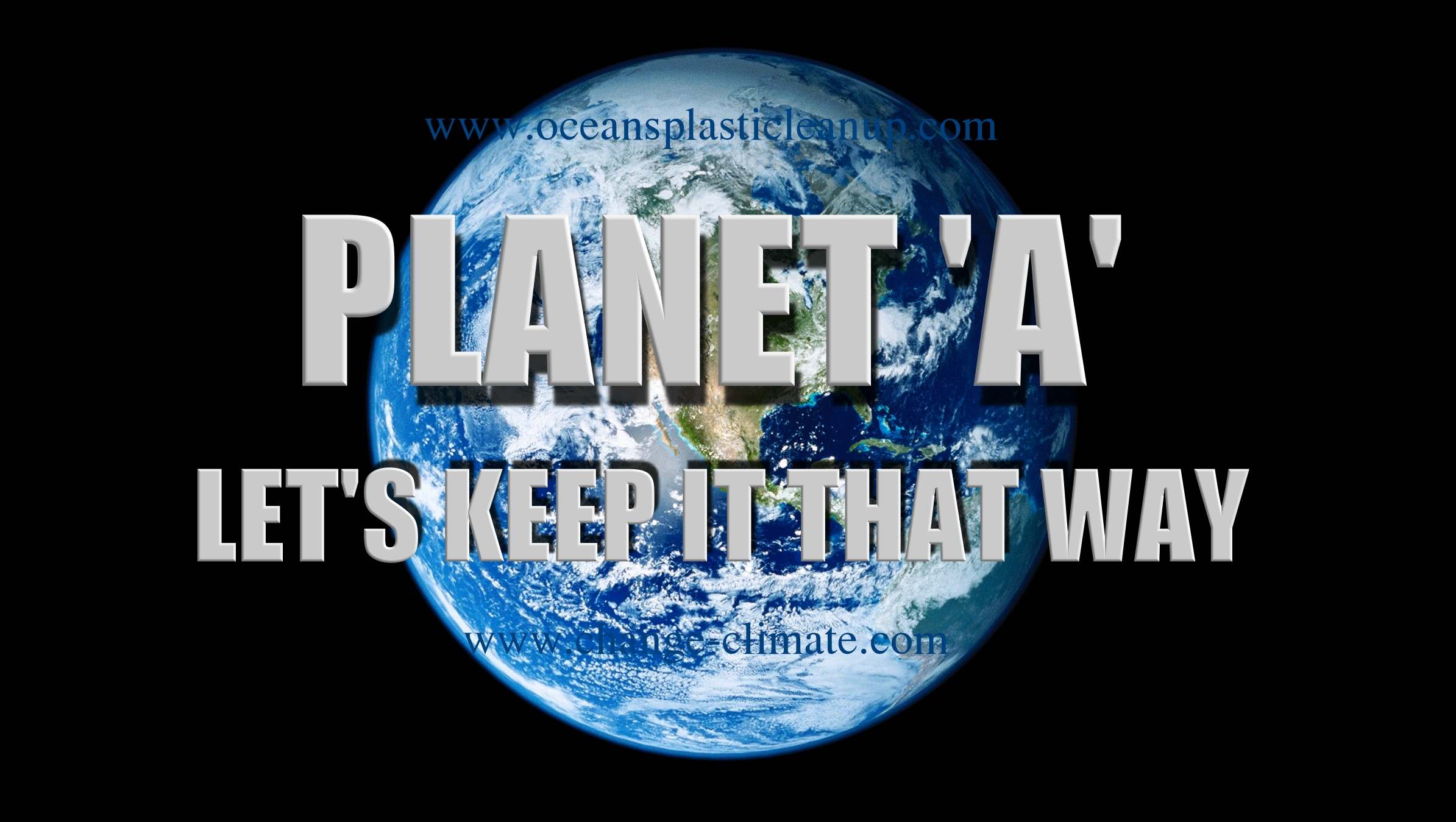 Please use our A-Z INDEX to navigate this site