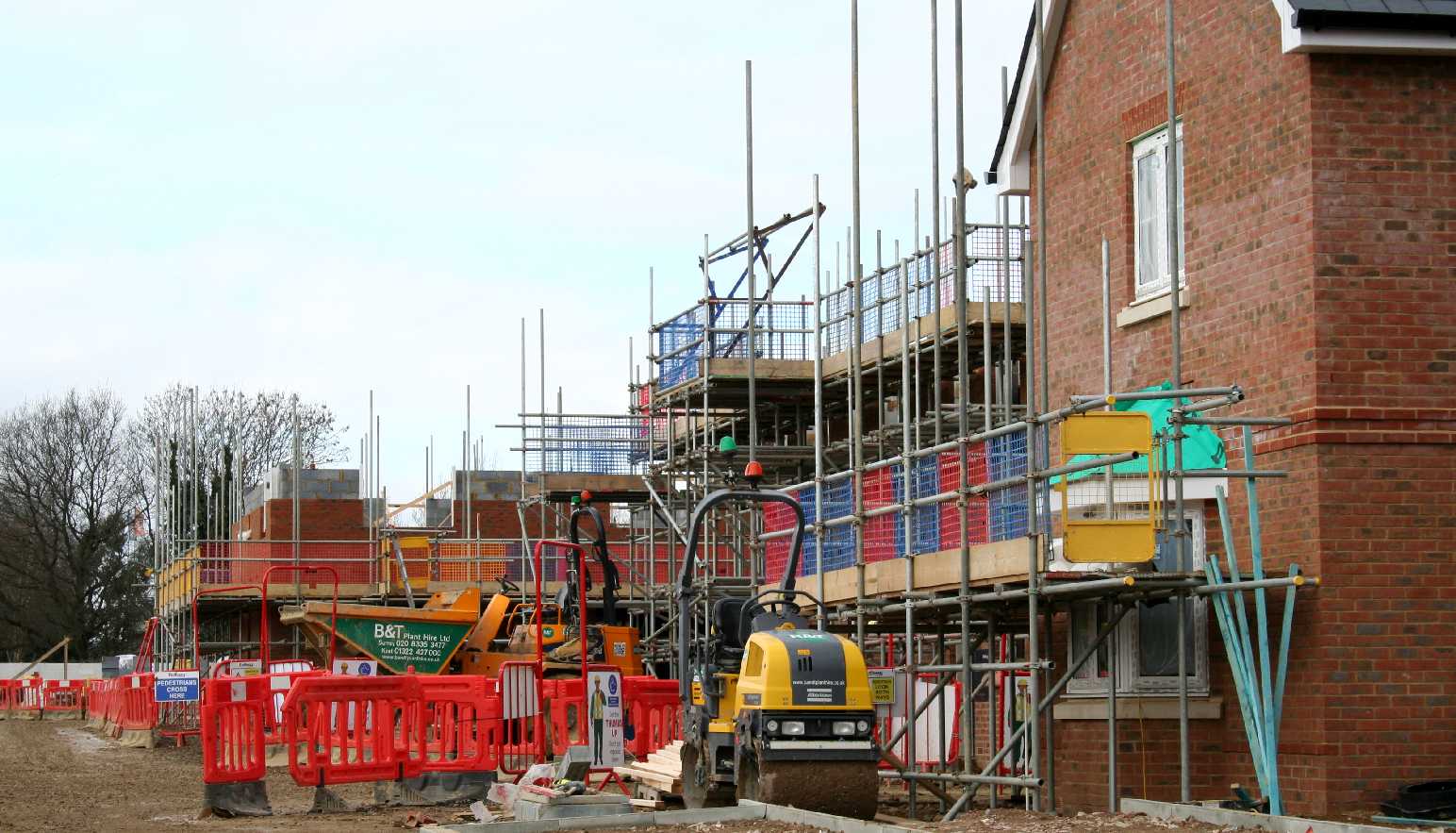 EMPIRE BUILDING - The problem with empires is that they do not last. Their builders always lose sight of the natural limitations that have governed the evolution and ecological balance of planet earth for millions of years before man came along and thought he knew better.
Every house and factory that is built increases our carbon footprint. As each council in the UK does the same as Wealden District Council, the country adds to desertification and rising sea levels that affect another country. Our indulgences cause great harm and suffering to refugees in Africa who cannot grow enough crops to feed themselves, let alone put up yet another industrial estate in the middle of nowhere.
Councils dish out all the planning consents in their districts, also enforcing against inappropriate development, meaning that it is your local authority that is responsible for driving climate change to the emergency levels it is at present.
Families would choose alternative lifestyles, but councils give them no choice. They only build conventional housing - hence promote global warming.
Ultimately, it is Her Majesty's Governments that are to blame for allowing councils to make these decisions willy-nilly - without any effective controls. Where in general, a local authority cannot plan further than the end of their noses - with many investing in oil companies - hence planning for and investing in a fossil fuelled future.
Why are such staff employed? Council's need staff who think clean, not dirty!
A local action group has been saying this for years, calling for a special police squad to prosecute corrupt officials, but all that happened after Lord Nolan and a Petition, was absolutely no change. Indeed, the petitioners continued to be persecuted.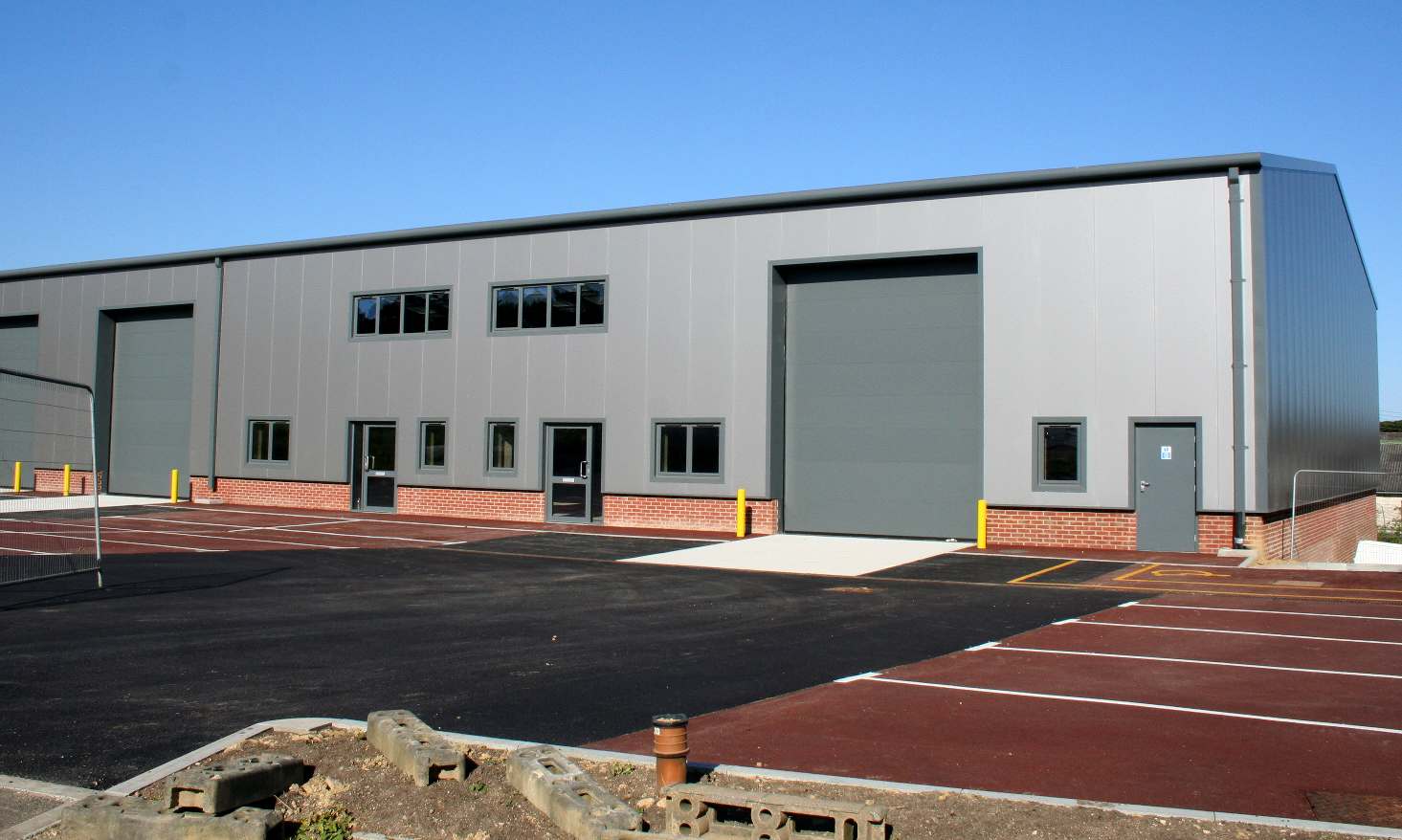 DIAMOND DRIVE - Diamonds may have been the aim for the wealthy landlords when putting up this industrial unit near Hailsham in Sussex. But it means sand and starvation to other countries. The fat-cat developers appear to not care about their brothers and sisters in foreign lands. F--k them! Who in their right mind builds units like these that appear to include no climate change mitigation features. How did they get planning consent and on what terms. Check out the bitumen parking bays. Bitumen is a petroleum by-product. Imagine the cost of the diesel used in constructing this monster. And note, not an EV charging point in sight.
HOW WRONG CAN YOU BE ?
In the rush to make up for years of operating selective planning policies and empire building, it is no surprise that because of the kleptocratic officers and councillors there is a housing shortage in the Wealden District. Councillors and officers in this council are empire builders looking to create grand designs at the expense of the working class electorate who cannot afford this type of accommodation - as well their wealthy landlords know.
But in Conservative councils they like the rental system where people with money can exploit young families and live in luxury without having to work. They like high land values. They've been investing in land for years waiting for planning permission and millionaires row.
The proof of the pudding is the boom in brick built estates and corrugated steel industrial estates that are springing up like a plague, leach like in concept, perpetuating financial slavery for those in a position to profit. Most landlords vote conservative. Wealden is a Conservative council.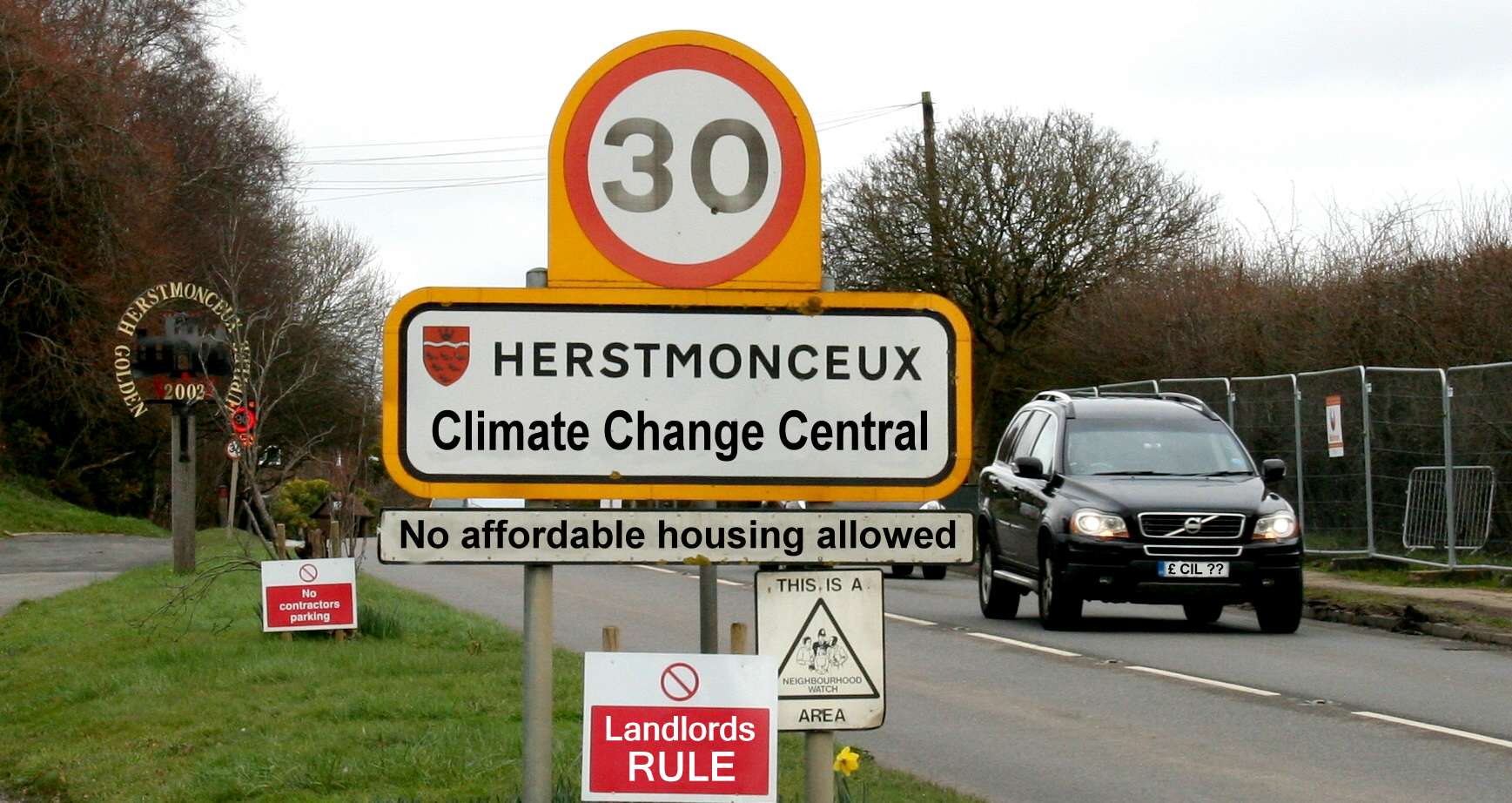 SHOW US THE AFFORDABLE HOUSES - Wealden can't, because they have not built any. You won't get planning consent in this area of Sussex for low cost housing, because there is no profit in that. It's all about money and the Community Infrastructure Levy. There is no CIL on affordable housing. What these councillors want is lots of expensive houses to generate more rateable taxes that they can then pay to their overpaid planning officers, legal staff and executives.
CLIMATE CHANGERS
Not only are this council morally in the dark ages of cotton fields and plantations with white slavers whipping African slaves who bucked the system, but the houses they are allowing to be built are not even climate friendly. It's a landlords paradise, with property developers making a killing at the expense of the planet.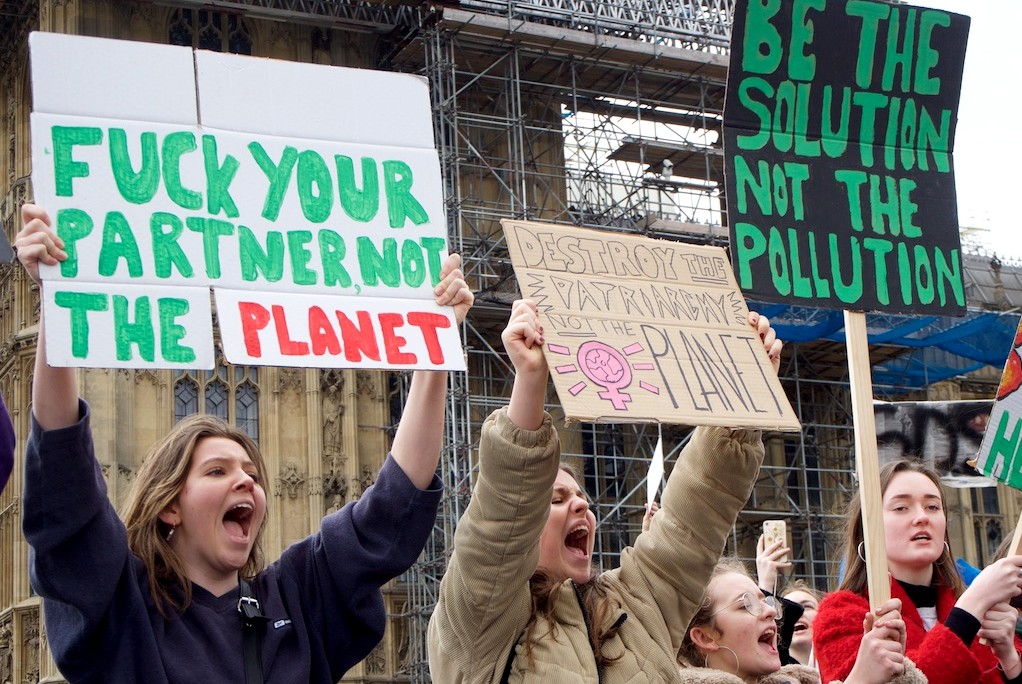 THE MODERN SLAVE TRADE
Financial slavery should be illegal. Our present Governments have fostered the making of a renting society, rather then one where houses are built that any family might purchase at reasonable prices.
Instead of that house building in (for example) East Sussex has concentrated on large brick units that only landlords and executives can afford to purchase for renting out.
Sustainable buildings made of timber as flatpacks will provide a carbon lock. If equipped with solar water heaters and pv panels, these same affordable units will generate much of the energy required for comfortable living.
Add electric and hybrid cars to the equation, and we'd have very low carbon transport. With mass production of these vehicles, rather than diesel and petrol powered cars, the operating and purchase costs also reduce, hence the borrowing goes down and unearned income for banks and their shareholders reduces, thus lowering the levels of financial slavery that at present is making millions of lives a misery.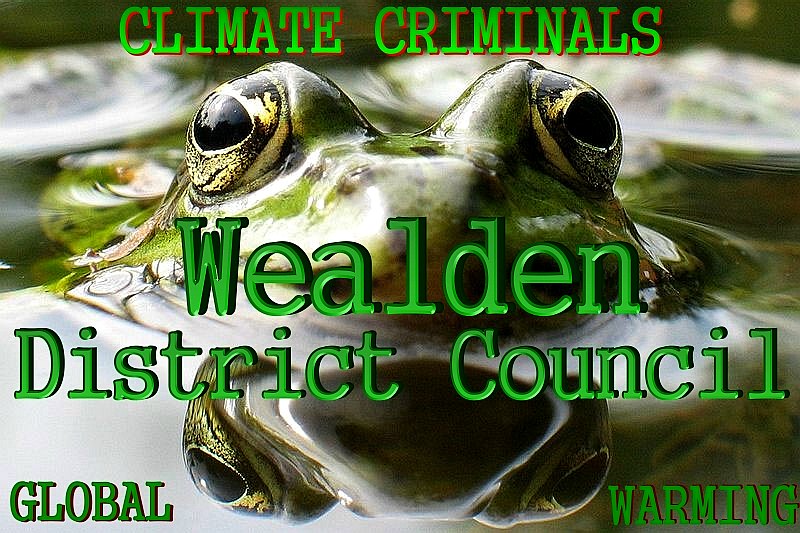 FROG COUNCILLORS - Wealden's councillors are relatively powerless, being bullied by their officers who mainly work with a favoured few developers to build more of the same houses that contributed to global warming, in that they use fossil fuels for heating and transport. The trouble with politics, especially conservative politics is that if you vocally rock the boat you get the boot. The only councillors with any gumption at all are likely to be independents, where they do not have to tow the party line.
Councillors seem to forget that they employ the officers who have been making poor policies for years. Why not sack the dead wood and bring in some more enlightened staff who might understand what sustainable means and have the brains to come up with a local circular economy.
Transparency is another issue that plagues this council. They are bound by law to allow members of the public to scrutinize their accounts, but use a system to cloak what they are doing. You are no longer allowed to peruse the books. They will try and get you to go round in circles using a computer based system that prevents effective access.
The fact that they are doing this stinks to high heaven. In our view any council that is not open and honest should be replaced with one that is.
ABOLISH PLANNING FEES FOR SUSTAINABLE HOMES
One way to boost the build of low cost housing would be for the government to make such builds a Permitted Development, with free advice from councils and no community infrastructure charges.
Self-builds and flat-pack housing should be encouraged, especially where they are timber and so lock up carbon.
Where councils have been allowing building in areas traditionally prohibited, any land apart from Areas of Outstanding Natural Beauty should be okayed for affordable houses. On AONBs such buildings should be mobile and temporary pending supply of land for genuinely affordable settlements.
Where local councils refuse to use their powers of compulsory purchase for fear of falling out with influential landowners, the government should identify areas of land where values will remain low. This may upset a few farmers who have been hoping for windfall profits, but global warming dictates urgent revision of policies and politics.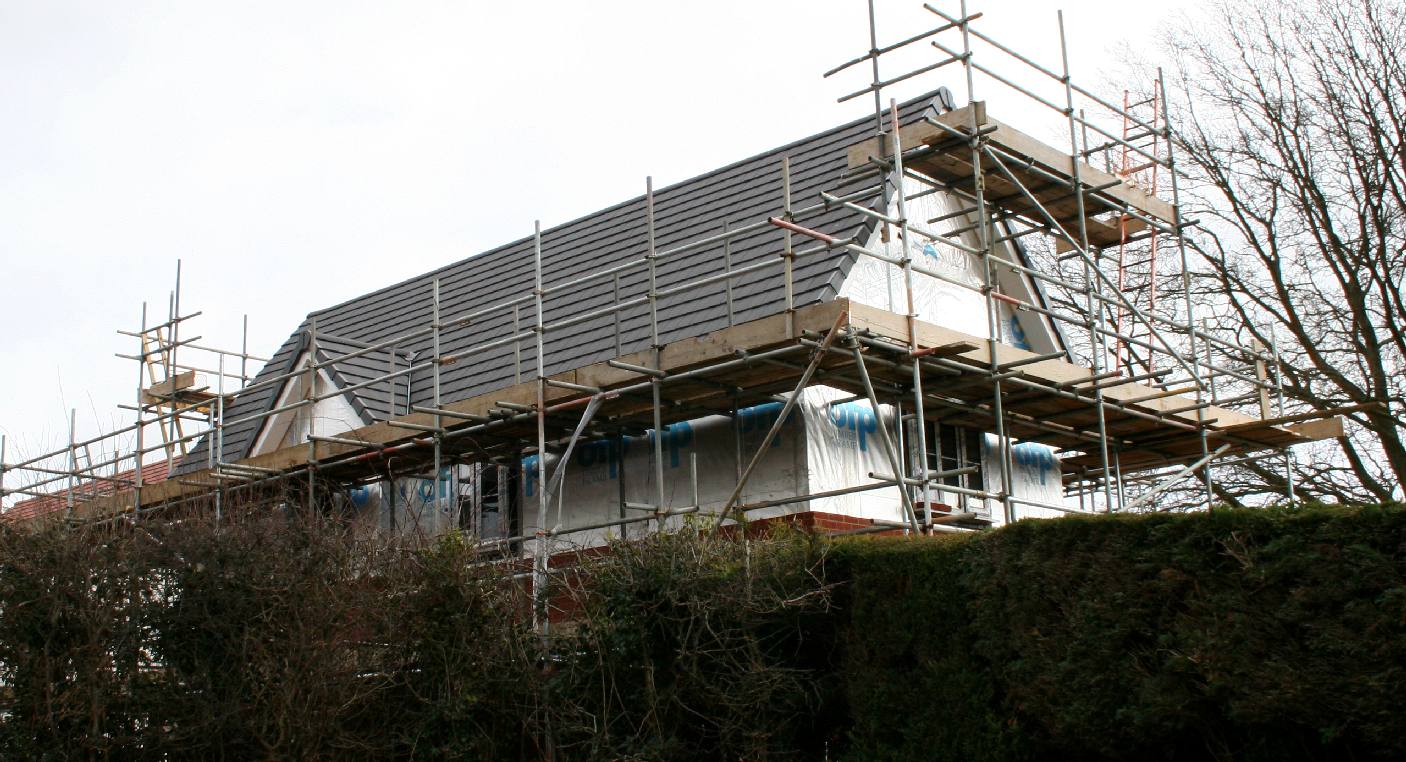 LOCAL ELECTIONS 2019
Tories and Labour both did poorly but Lib Dems and Greens swept up more seats in the local elections.

Tories have lost more than two dozen councils and over 1,000 seats so far, possibly due to the poor performance of Theresa May with the EU and Brexit.

Labour are several councils down and have seen a drop of more seats as their position on the fence fails to win them any more support.

Meanwhile the Liberal Democrats are up more than 600 and Independents had a great night.
Wealden District Council elections took place on May 2, 2019. The number of seats up for election this year fell from 55 to 45, due to boundary changes - and why are there so many councillors for Hailsham? is it because the officers have some sort of deal with those close to their offices! Below are the results by ward.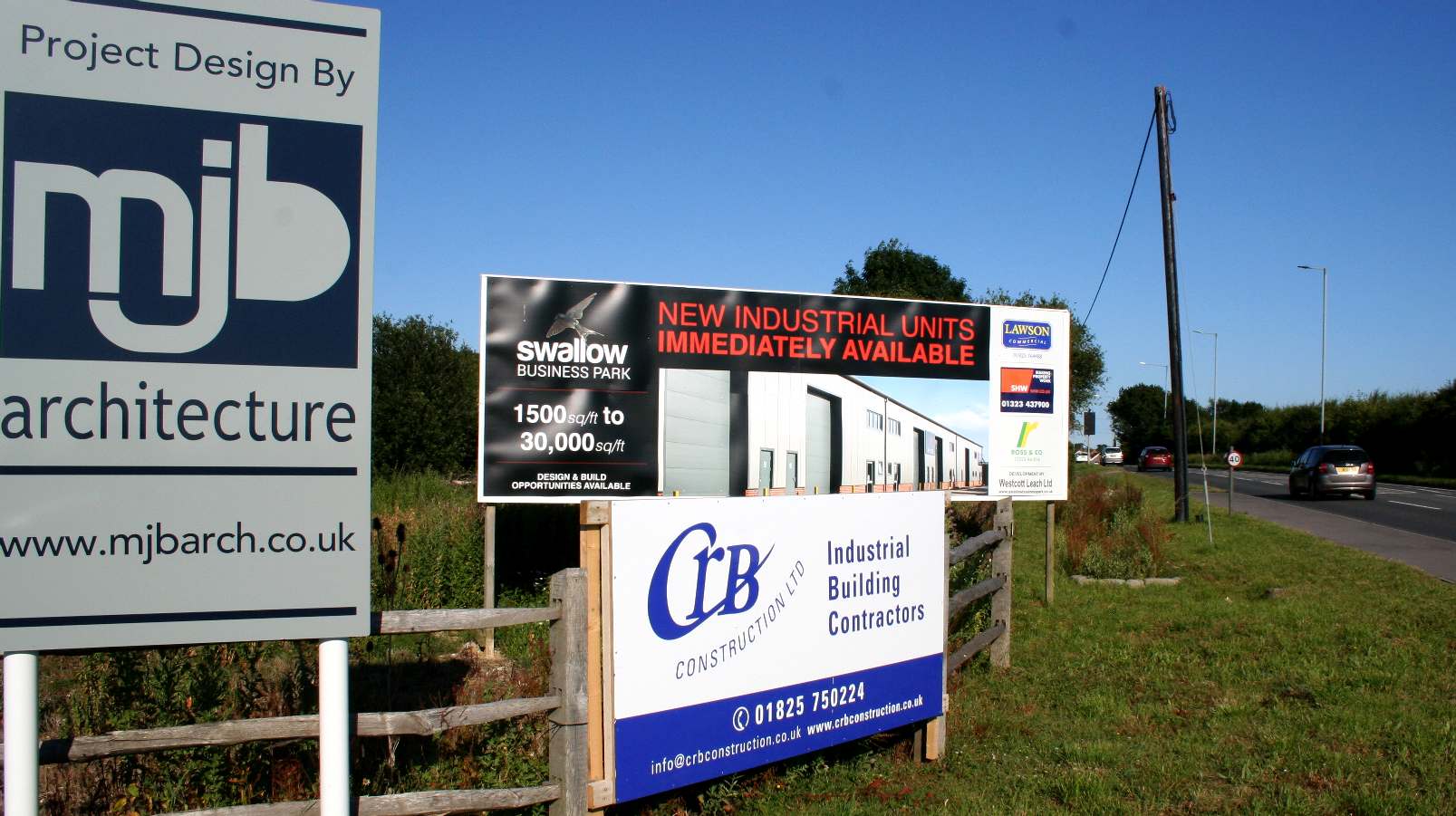 CLIMATE CRIMINALS - Every house and factory that is built increases our carbon footprint. As each council in the UK does the same as Wealden District Council, the country damages the ecology of another part of the planet.

Hailsham Central

Nigel Coltman (Con): 296

Kay Coxon (Lab): 70

Paul Holbrook (Lib Dem): 237

Charlotte Still (Green): 132

Hailsham East

Gavin Blake-Coggins (Lib Dems): 356

Amanda O'Rawe (Con): 247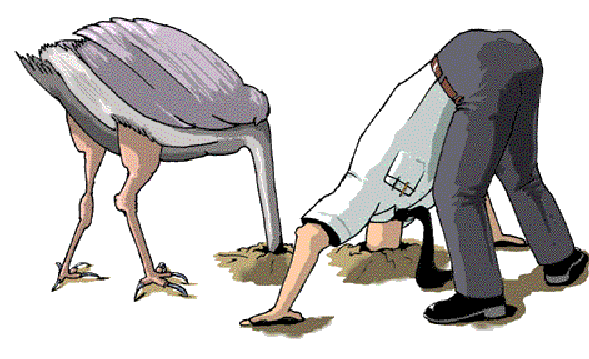 CLIMATE OSTRICHES - A typical councillor in the Wealden district buries their head to local climate corruption - making complete arses of themselves.
Hailsham North

Rachel Chilton (Green): 175

Nicholas Collinson (Con): 247

Barbara Holbrook (Lib Dem): 208

Malcolm Richards (Lab): 112

Hailsham North West

Kevin Balsdon (Con): 338

Neil Cleaver (Lib Dems): 398

Hailsham South

Anne Blake-Coggins (Lib Dem): 197

Josh Funnell (Lab): 169

Chris Triandafyllou (Con): 319

Hailsham West

Richard Grocock (Con): 362

Laura Jordan (Lab): 144

Steve Murphy (Lib Dems): 288

Hellingly

Janet Perez (Labour): 103

Stephen Potts (Con): 239

David White (independent): 580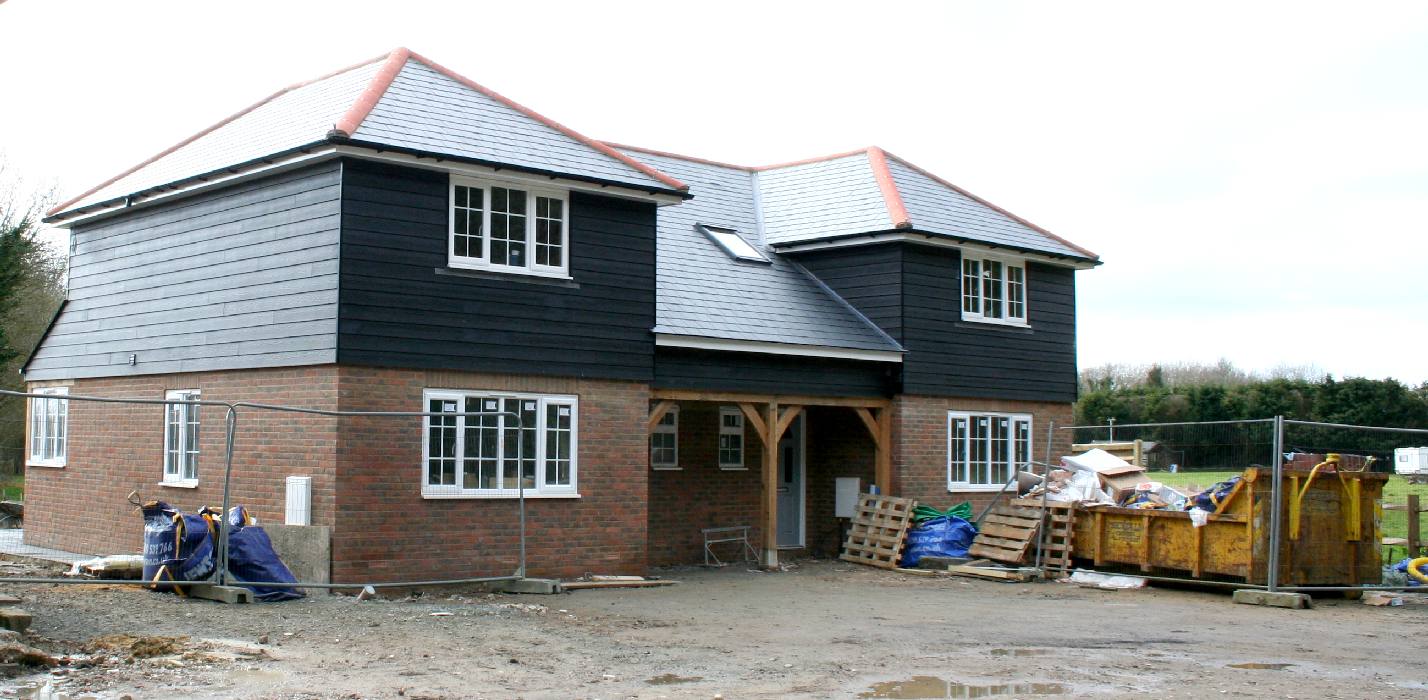 PACKING THEM IN - Filling in all the gaps, it is boom time in Wealden, with climate change on the back burner as the go-ahead is given to thousands of new builds that have no climate mitigation features.
Herstmonceux and Pevensey Levels (two seats)

Eve Ashley (Green): 547

Raymond Cade (Con): 677

Paul Coleshill (Lib Dem): 502

Pam Doodes (Con): 823

Laurence Keeley (independent): 427

Barry Simons (Lab): 232

Robert Slater (Independent): 494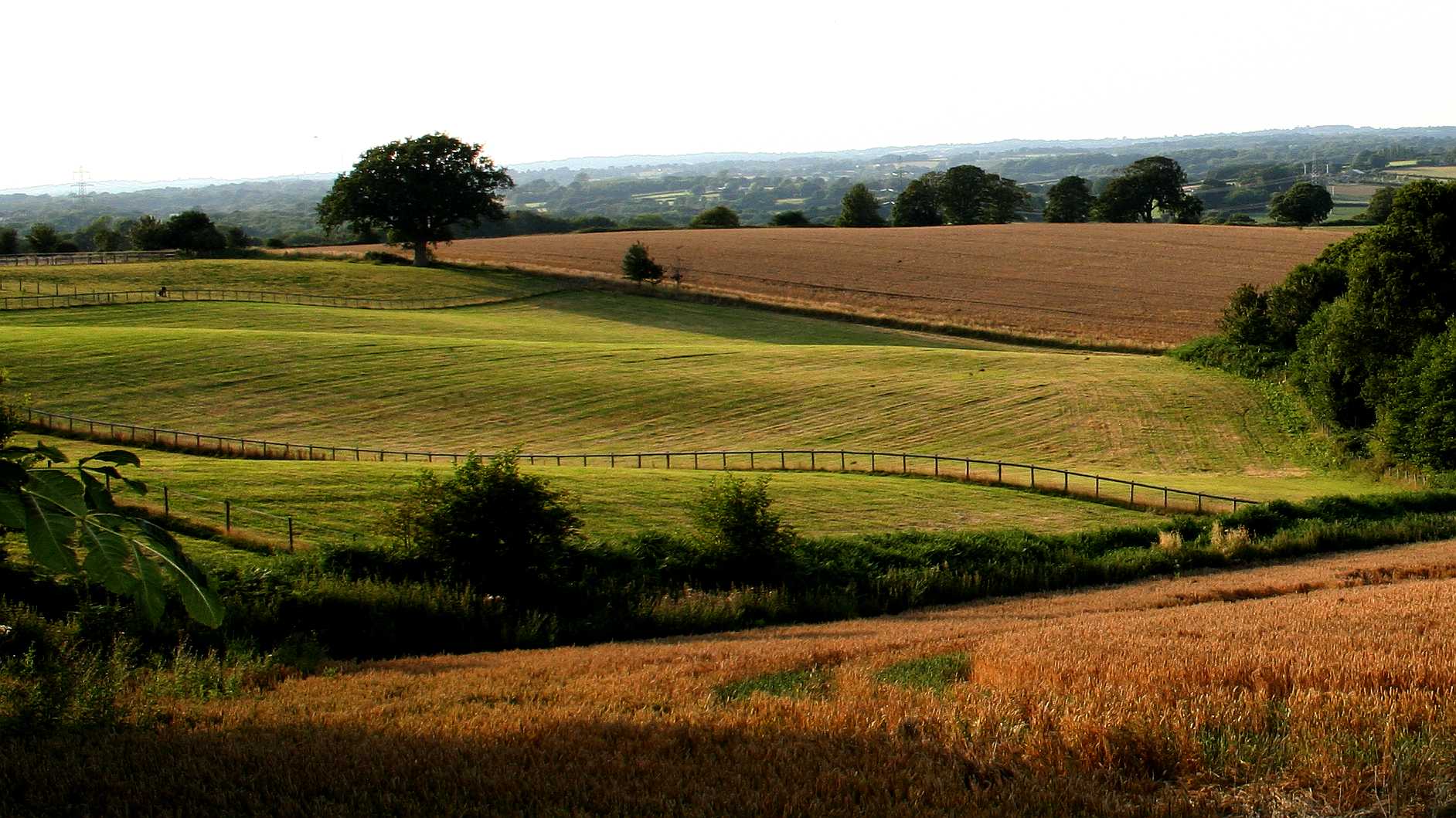 NATURAL BEAUTY - Wealden are converting our beautiful countryside into a top heavy suburbia, loaded with climate unfriendly buildings. They are just as bad as those chopping down the rain forests. But these climate criminals are operating right here on our doorsteps.
Lower Willingdon

Giselle Bailey (Con): 240

Gillian Milton (Lib Dem): 124

Stephen Shing (Independent): 818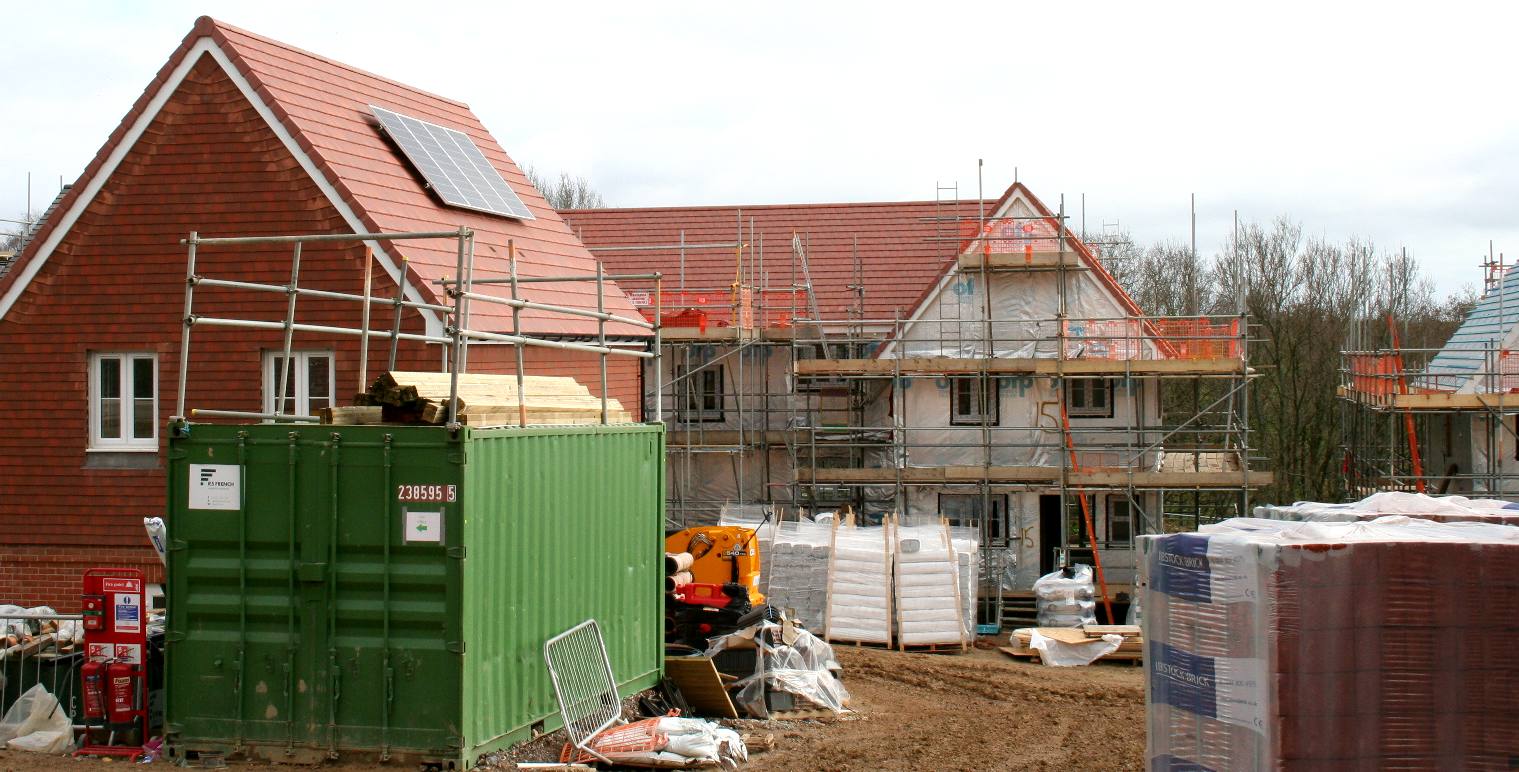 TOKEN SOLAR PANELS - Wow! At last we see signs of intelligent life in Herstmonceux on this building site exiting onto Gardner Street. Pity there are not more photovoltaic panels, and where are the EV charging points. In this village there are no school spaces for the children, meaning that parents will have to drive their kids to another location, or a bus will have to take them. The roads locally are a potholed disgrace and narrow. Travel to Eastbourne is nearly always delayed by the level crossing at Pevensey and the A22 and A23 are slow roads to London and Brighton because East Sussex County Council failed to ensure that our transport system was efficient. There are of course very few electric vehicle charging points.
Pevensey Bay

Roanna Brewer (Lib Dems): 109

Daniel Brookbank (Independent): 220

Lin Clark (Con): 297

Dianne Dear (independent): 98

Aaron McConnell (Lab): 54

Mike Pursglove (UKIP): 196

Polegate North

Bernie Goodwin (UKIP): 141

Alex Mthobi (Lab): 58

Gill Mummery (Con): 175

Oi Lin Shing (Independent): 496

Andy Watkins (Lib Dem): 112

Polegate South and Willingdon Watermill

Maureen Goodwin (UKIP): 114

Christopher Primett (Con): 170

Daniel Shing (Independent): 752

Stone Cross

Charlotte Cumber (Green): 297

Alastair Douglas (Con): 324

Upper Willingdon

Kay Dewick (Lib Dem): 135

Douglas Murray (Con): 367

Raymond Shing (independent): 644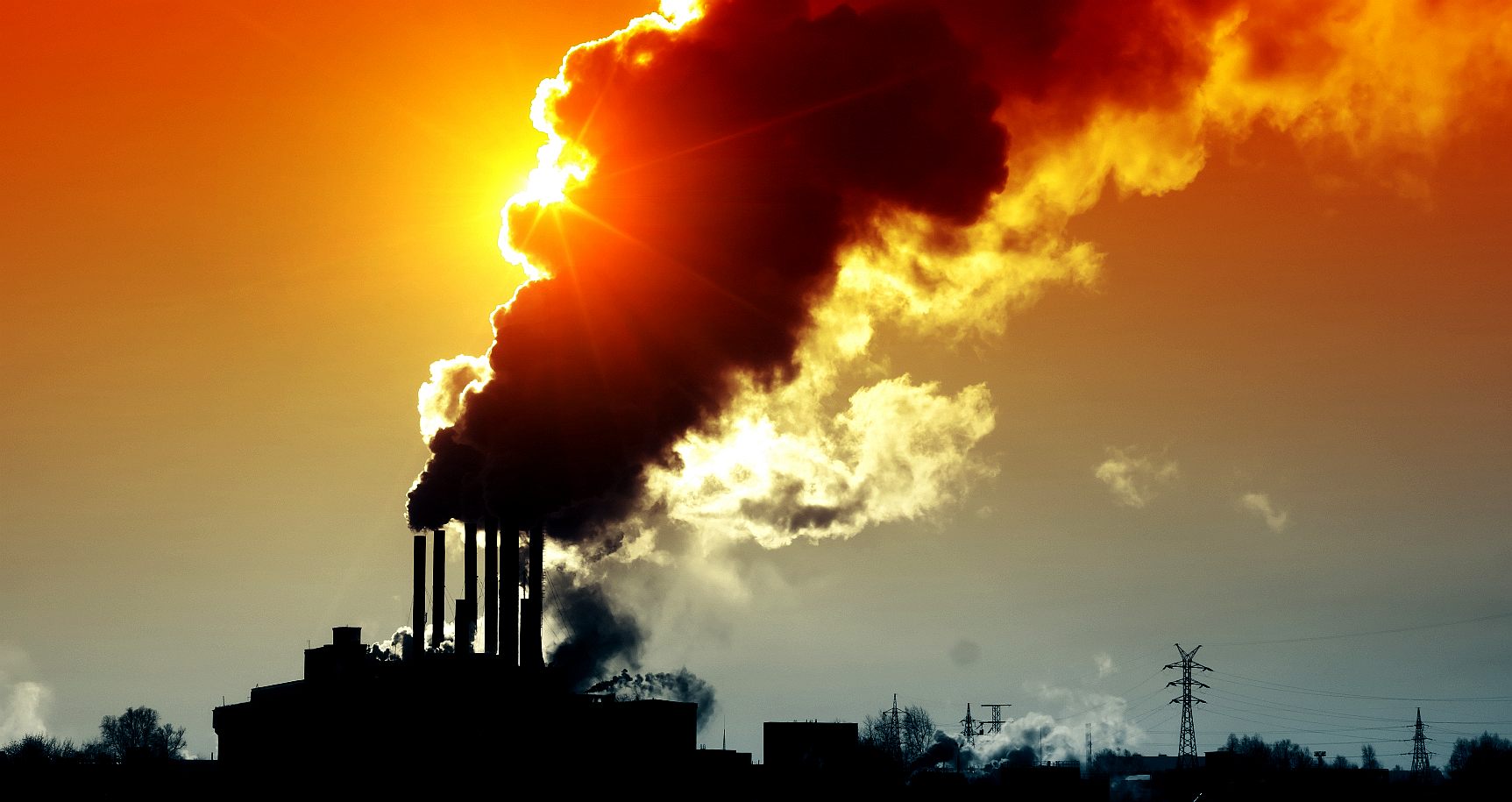 WEALDEN'S OFFICES - This council has virtually no climate change features in their relatively new offices in Hailsham, and now they are thinking of demolishing the site to build more houses. That was great planning !!! They are not worried in slightest about the carbon footprint used in re-development - all they care about is the money.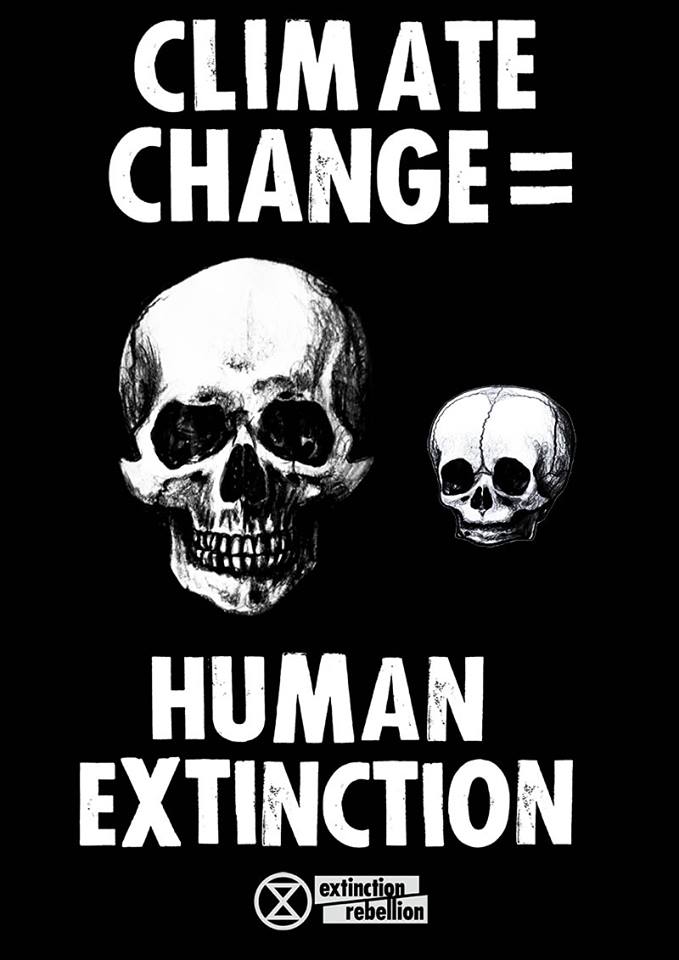 HOW ARE THEY GETTING AWAY WITH IT - Extinction Rebellion are a group of peaceful protestors who don't appreciate policies that cause global warming. Councils in England should take note and start to behave themselves, or they have meetings attended by peaceful protestors. Have you notice how Parish councils hate the public being present. The same applies to most planning meetings. They don't want you to see what goes on.