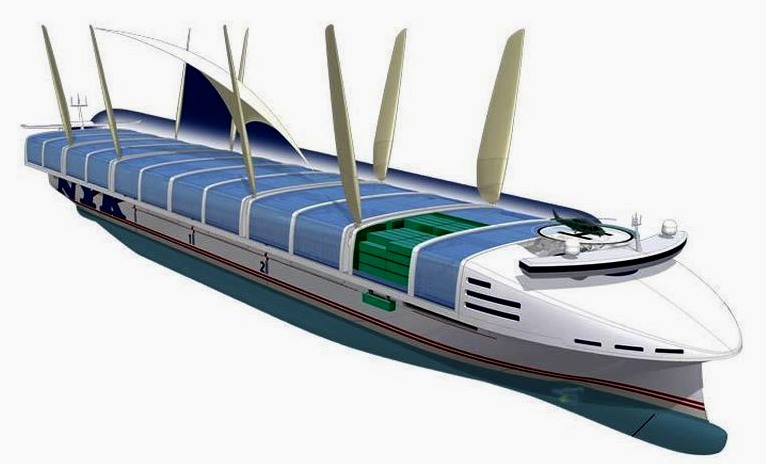 NYK - Super Eco cargo ship concept. One of the best we've seen.

We are living in a new age where electric ships will take over from diesel bunkered fume makers simply because of the need to adapt to survive. The only problem is how to get there with rigid thinking ruling the day - and how to get there without undue complications.

We must throw away the old rule book and start again with a clean sheet of paper. Then take whatever comes of that and draw a line to existing technology and infrastructure. It will be as difficult for shipping bosses to assimilate as the change from sail to steam.

When it comes to leading change, forget the Admiralty. Navies are always several hurdles behind. Imagine trying to sell Zero Carbon Peace to the warmongers. They love noise and smell to go with their missiles and mines.

Dual energy harvesting Solar and Wind powered Cargo and container ships will not look anything like the Climate Change Challenger, even though the basic formula is the same. For starters, a container ship is all about loading and unloading. This means a different solar panel arrangement while still maintaining tracking and wind turbine boost. Fortunately, there is a way.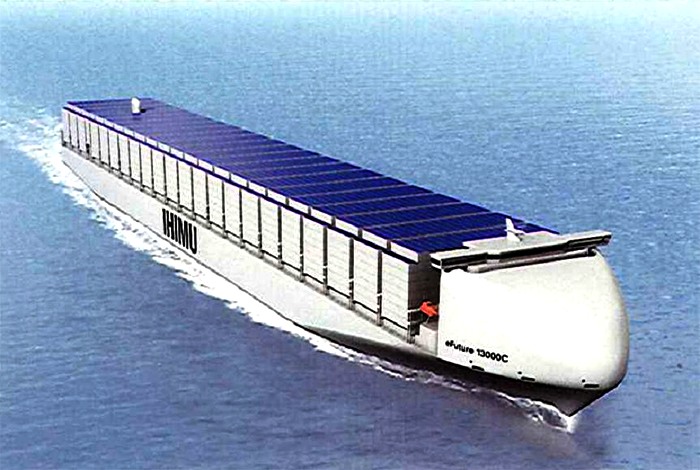 PARIS AGREEMENT

The 2015 Paris Agreement on Climate Change is a global action plan to put the world on track to avoid dangerous climate change by limiting global warming to below 2oC. It has been agreed that to achieve the UN's sustainability development goal 13, global emissions must be significantly reduced compared to today's level. This means that a system for near zero carbon shipping needs to be developed quickly with a target date of 2050.
Current solutions such as carbon capture and incremental energy savings are not enough to achieve UN target reductions due to their limited potential. Reduction measures for NOx and SOx emissions are often achieved with solutions that increase GHG emissions, contrary to the main aim of cleaning up ocean transport.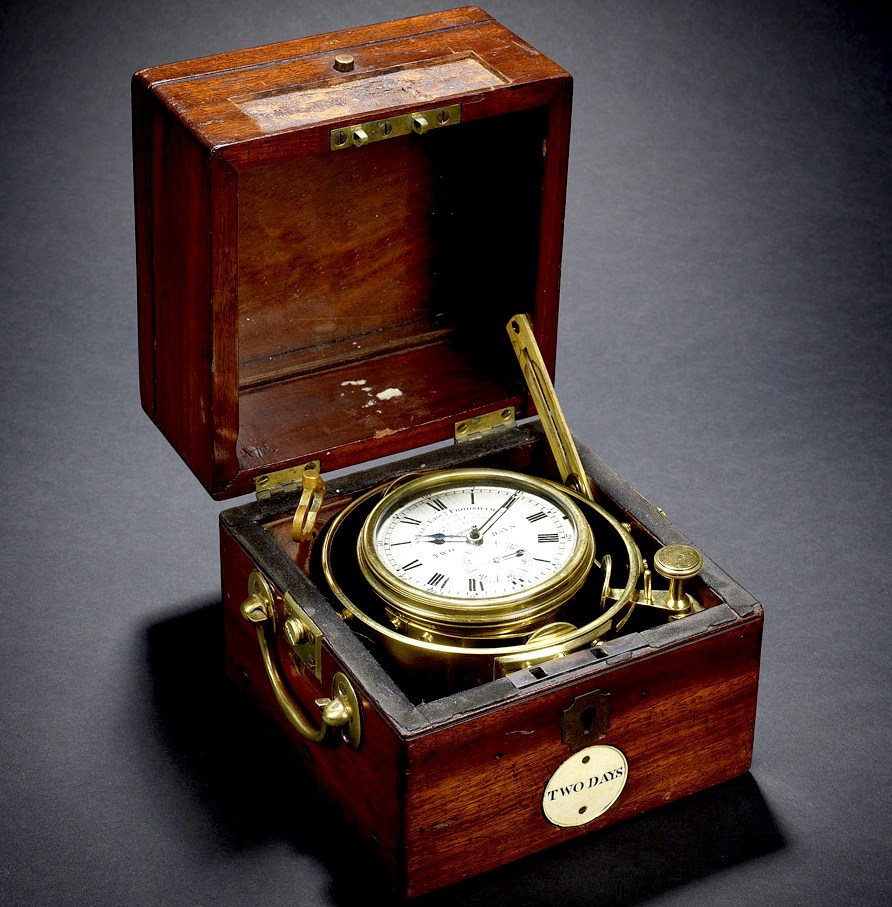 MARINE SOLUTION - The chronometer was vital to the ability to create charts and safely navigate the world. The first chronometers were invented by a carpenter's son: John Harrison.
The Board of Longitude, charged with finding a solution to this navigation problem, failed to recognise when they had found what they were looking for. This is a frequent problem for experts who only want to recognise solutions that fit within their comprehension of current knowledge - not accepting anything that does not conform. Understandably, they would rather deny a solution than risk their reputation. The marine world thought otherwise, gratefully accepting these timepieces as essential navigation aids. This included the Royal Navy's Captain James Cook (HMS Endeavour, Discovery & Resolution) and Captain Robert Fitzroy (HMS Beagle) 1763-1779.
2050 TARGET OBSTACLES
A 2050 target means that we need to radically rethink our marine transport policies and strategy, against a tide of existing investment and operators who do not want change where it will cost them money. In some cases emerging operators will embrace change and relish the potential long term costs savings that electric shipping has to offer. But it is a whole new business model that needs to be developed to the point where financiers can easily understand plans.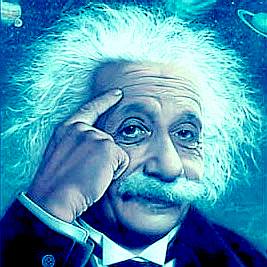 SCRAPPAGE
In order to accelerate such ideal, a scrappage scheme might be introduced, where older bunker fuelled vessels are traded in for an allowance against an purchase order for a Zero Carbon ship.
MARINE TAX
In addition, cargo and passengers that are delivered via diesel engines or coal fired boilers could be subject to an international marine tax on gallons of fuel used or tons of coal burned, which taxes will go toward building up a fund for scrap-age trade-ins.
SPEED REDUCTION LOGISTICS
A relatively simple way to reduce fuel consumption and emissions is speed reduction. The industry has already introduced slow steaming in many segments and a further 10-20% reduction could be possible without major change in equipment or logistics.
This would correspond to a reduction in fuel consumption in the order of 30% in the short term, also accounting for the fact that more vessels will be needed to cover the transport demand.
Slow steaming makes solar powered shipping more attractive, tending to level the playing field. Where speed is to be reduced by more than 20% leading up to 2050, established logistics solutions and charter contracts will need to be reviewed.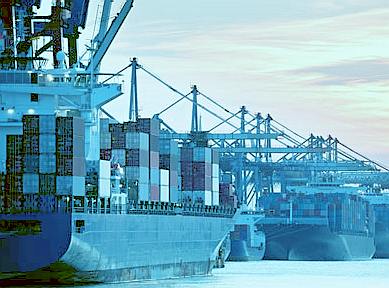 SMALLER SHIPS IN BIGGER NUMBERS
The ability to handle a larger number of smaller ships, means that ports and harbours may need to revise berthing and loading arrangements for a quicker turnaround. It also means that smaller and more frequent consignments might be catered for and that investment in new ships may be in smaller bites.
At this stage it is impossible to guess at the advantages or disadvantages of electric ocean transport, until we know how well the 'Climate Change Challenger' might perform. Once that data is available, computer modelling might allow us to determine workability scenarios.
OTHER LOW CARBON CONCEPTS
New ships are being designed using a variety of technologies which would help to reduce the carbon emissions to a great extent.

Several Shipping Companies have gone a step ahead and designed ships which are 100% environment friendly with zero emissions. A variety of green energy sources such as wind energy and solar power will be used to improve energy efficiency and propel these ships in future.

Six concepts which would be low carbon or zero emission ships are mentioned on this page.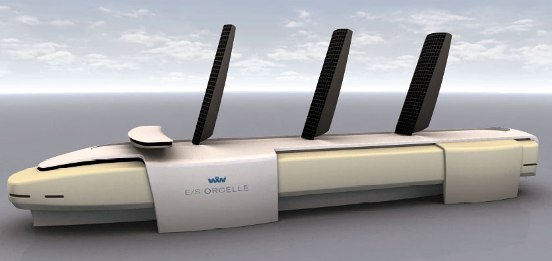 WALLENIUS - The giant E/S Orcelle car carrier concept used wind, wave and hydrogen fuel cells to badge itself zero carbon to carry more cars than other cargo vessels of the type.


1. E/S Orcelle

Built by the reputed shipping conglomerate Wallenius, the Orcelle green ship concept is truly a one-of-a-kind car carrier vessel. The car carrier utilizes three different propelling systems for its day-to-day operations.

Electrical systems, wind and wave power and fuel panels incorporating hydrogen have been effectively integrated to provide the vessel with incomparable operational successes and the zero emission ship status.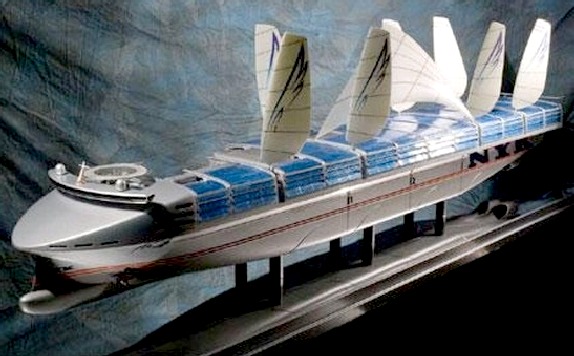 2. Super Eco Ship 2030

Designed by NYK, the Super Eco Ship Concept is earmarked for operational start in the year 2030. The cargo ship's designing is completely streamlined with utilization of solar and LNG (Liquefied Natural Gas) cells to aid its maneuvering on water.

The ship's construction has been thoroughly meticulous with several well-known European companies providing technical and technological assistance. The absence of conventional fueling systems and electronic-based freight loading and unloading processes are regarded to be the USPs of the Super Eco Ship 2030 which will make it one of the few zero emission ships of the future.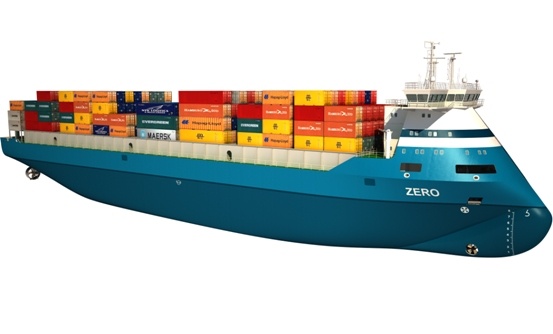 GL ZERO - The Zero is a liquid hydrogen fueled electric concept ship. The design does not take advantage of solar or wind energy harvesting, but would be entirely dependent on shore generated hydrogen for its fuel cells.


3. Container Feeder Vessel ZERO

Still being conceptualized, ZERO is being touted as the "next-gen" container feeder ship with zero emissions. According to the GL shipping company, the ship would function extensively on LH2 (Liquid Hydrogen) and hydrogen-powered fuel panels.

GL is also aiming at a constructional aspect of reduced operational speed so as to enhance the viability of the vessel in the Northern European water zone. Once the vessel is put into operation, there's no doubt that ZERO would be a trend-setter for generations to come.


4. Futureship Zero-Emission Ferry Concept

Futureship's Zero-Emission Ferry Concept for the shipping company Scandilines is a totally emission-free ship of the future. The ship uses a variety of green energy technologies such as photovoltaic systems, fuel cells and Flettner rotors. The double-ended ferry has been designed to have space for 1,500 passengers and 2,200 lane meters for vehicles.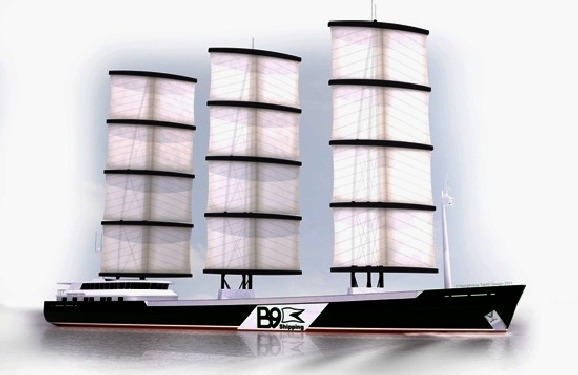 B9 SHIPPING - Tried and trusted means of moving ships across the oceans is this concept, removing the need for able bodies seamen with mechanical sail hoisting and furling, combined with a methane gas internal combustion engine.

5. B9 Cargo Ships

The fleet of B9 vessels constructed and operated by the B9 shipping company is yet another maritime engineering novelty. These vessels don't utilize any kind of conventional fueling systems but instead are operated through methane fuel (biogas) and energy derived from winds.

Their size is also quite smaller when compared to the conventional freight vessels and allows for greater operational effectualness. The main constructional component is a kind of steel alloy that is naturally derived. This component has also helped the vessels achieve greater operational successes and set revolutionary trends to change the future of the maritime freight transportation domain. A zero-emission ship concept, the B9 green ship concept has received great accolades from the maritime world.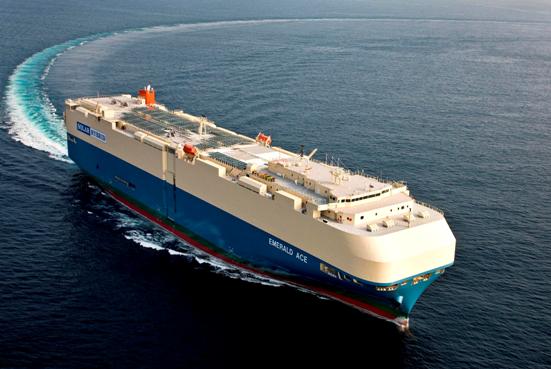 MITSUBISHI - Incorporating solar panels for MARPOL mitigation when in port, the Emerald Ace is not zero carbon but a step in the right direction.


6. Emerald Ace

Constructed by the Japanese conglomerate Mitsubishi, Emerald Ace is truly an ace of its ilk and is already sailing the high seas. Though not totally a zero-emission ship when at sea, the car carrier ship holds the unique distinction of being a vessel that doesn't emit any noxious gases while berthed. The incorporation of solar fuel panels along with lithium-ionised batteries helps to power the ship at all times, even while moored.

The solar panels constantly generate energy to power the ship while it is operational. While the ship is not at sea, this energy generated is adequately stored in the batteries with the help of generator-assistance to power it effectively thereby enhancing its overall engineering appeal.

A - Z SAIL AND SOLAR ASSISTED BOATS & SHIPS

CONTACTS

Solar Studios

BN271RF

United Kingdom

LINKS & REFERENCES

http://www.blue-growth.org
ENCHMARK - MS Turanor PlanetSolar (Switzerland) navigated the world in a westward direction from Monaco in 1 year 7 months and 7 days from 27 September 2010 to 4 May 2012. We wonder why nobody has attempted to improve on this design, to challenge the record in the intervening seven years.

Please use our A-Z INDEX to navigate this site