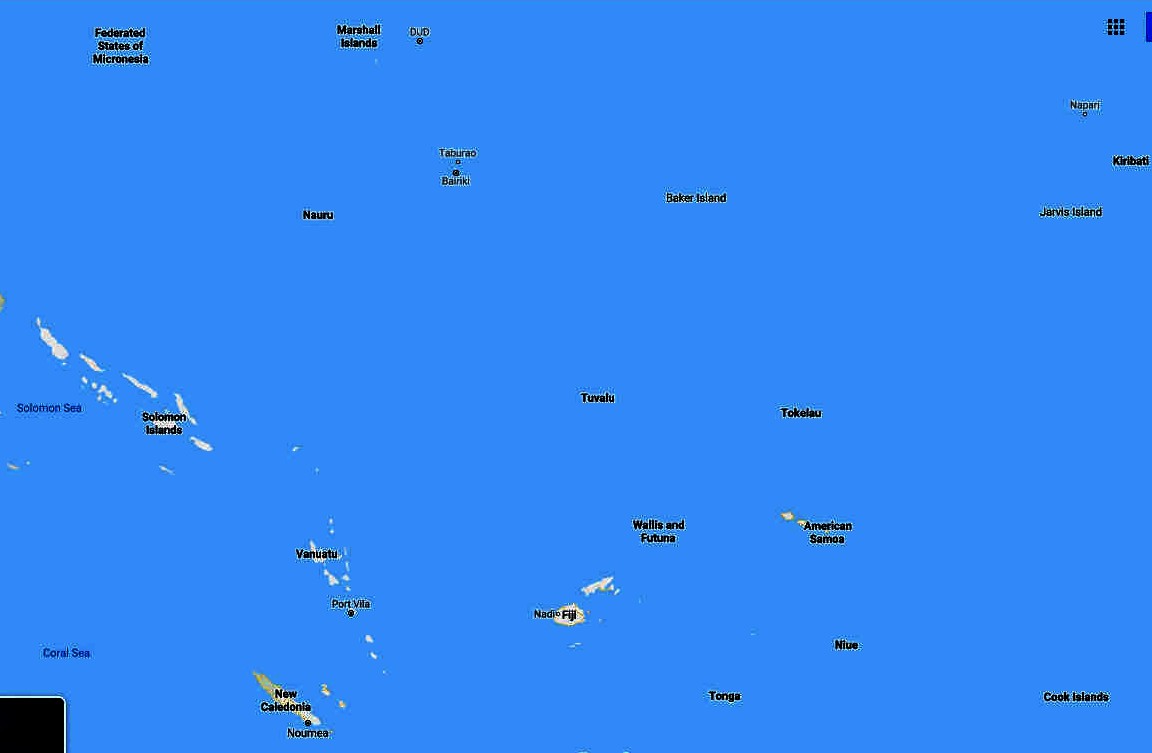 The Pacific Coalition know as the Pacific Blue Shipping Partnership includes the Governments of: Fiji, Marshall, Samoan, Solomon, Tuvalu and Vanuatu Islands, as announced on Tuesday 24th September 2019. The Partnership has set an emissions reduction target of 40% by 2030, and full decarbonisation by 2050. There are as yet limited practical solutions to solve the coalition's aims.
The region imports 95% of its fossil fuels. Imported petroleum accounts for an average of 40% of GDP in Pacific island countries, with the transport sector the largest fuel user.
In archipelago states of small island populations spread over vast ocean distances, sea travel is vital for linking communities and for economic development. The lack of regular connectivity between islands is a major constraint on domestic, social and economic development and on international trade. This represents a challenge that falls within scope of the Horizon 2020 call for proposal in September 2019.
Help us to help island stakeholders preserve a zero carbon Pacific Ocean network by joining our bid for funding, adding your expertise to the quest to either prove or disprove sustainable waterborne transport and a circular economy is possible.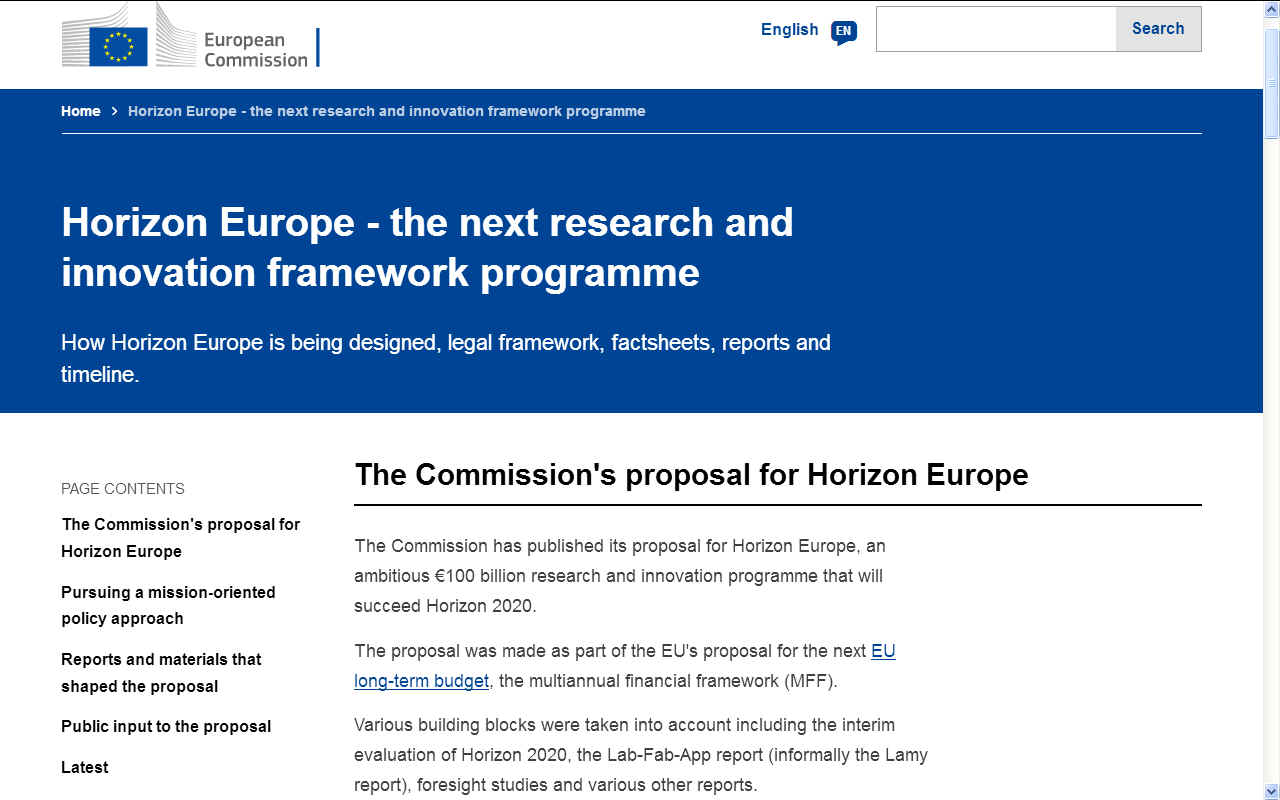 WHAT IS THIS H2020 COLLABORATIVE RESEARCH PROPOSAL ?
We propose conducting research to define as far as it is possible from studies and a first stage analysis of data, to discover if zero emissions transport transport on water might be possible using wind and solar energy harvesting directly by cargo ships with onboard harvesting apparatus, rather than impose significant and costly infrastructure challenges in ports for hydrogen fuel cell or other propelled vessels.
This blue growth inspired Proposal is to include the following work packages in combination and as a comprehensive package, though presently in draft form:
1. Investigative research and development relating to horizontal versus vertical axis wind turbines against rotary sails, to obtain the maximum thrust from a given area and mass for silent operation, based on a computer controlled system, and safe docking in ports and harbours.
2. The application of solar panel tracking and wing deployment in relation to hull stability and rotary sails in harsh weather conditions, to include docking in ports to obviate infrastructure complications.
3. Superstructure optimization in relation to the proposed hullform and solar/wind energy harvesting.
4. Hullform design in relation to the proposed solar and wind energy harvesting system, to include tank testing of a suitable scale model for stability.
5. Course optimization study in relation to wind and solar energy harvesting in the Pacific region, to include the development of autopilot compatible data sets to enhance effective course keeping.
6. Non-dependent autonomous monitoring of course keeping (5.) to ensure adherence to optimized course keeping and data streaming for analysis of energy harvesting application to enhance vessel performance.
7. Effective satellite communications to support vessel optimization and data dissemination in 5. and 6. above.
8. Feasibility study to reveal a workable method and practical timeframe for the transition from fossil fuel powered to zero carbon vessels, aimed at saving costs and disruption for operators during changeover.
9. A study of selected ports and routes for ability to support the proposed technology shift from fossil fuels to zero carbon shipping, to include (where applicable) comparison of hydrogen infrastructure in terms of practical cost implementations in relation to 1. - 5. above.
10. At the conclusion of 1. - 9. incorporation of the developed research of the proposed dual energy harvesting system onto a medium size prototype cargo (container) vessel to confirm or disprove the theoretical study results. The prototype vessel is also to be used to promote the technology by way of demonstrations at events and in relation to requests by interested third parties, especially concerning media articles and news reports - in this case to show that cargo in standard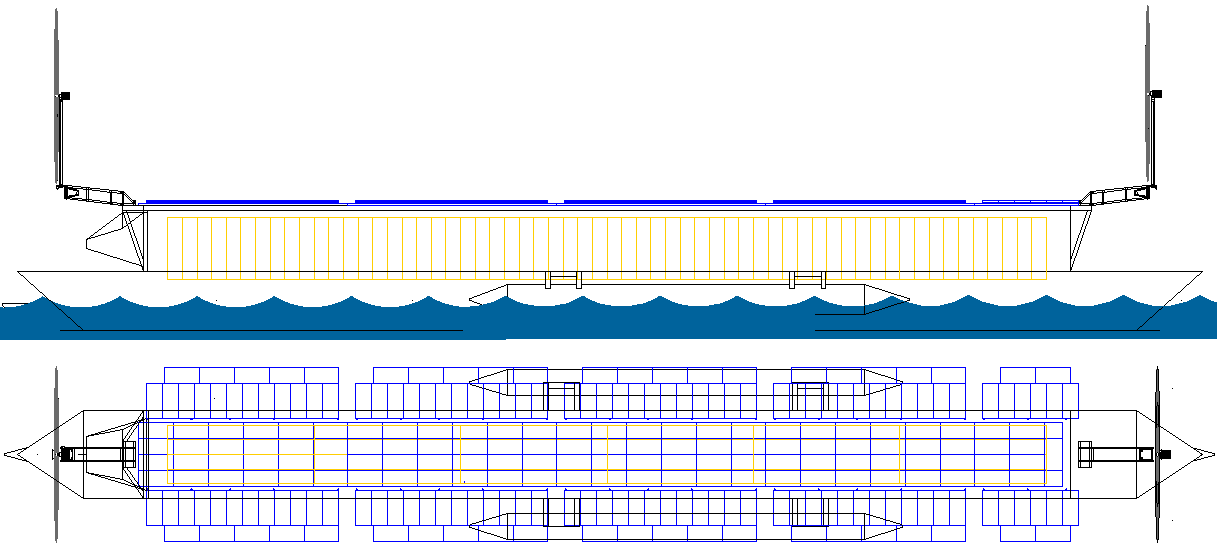 ZERO CARBON - A prototype 50 meter container ship first draft, designed to carry 6 standard TEU units over any distance in any ocean, fully laden up to 240 tonnes gross displacement, but with a better performance @ around 190 tonnes loaded. This simplified diagram shows six steel containers in yellow. They are top loaded due to a special means of moving the solar panel arrays during loading. A solar rig like that shown could generate 39kW of energy, with another 740kg of thrust (approx 22kW) coming from the turbines. The average energy available 24/7 is likely to be around 25kW (34hp) in this format, using fewer solar panels at a lesser efficiency. Hull hydrodynamics and aerodynamics are thus very important factors. On exposed ships, containers add around 10% of drag, meaning more energy is needed to deliver the goods.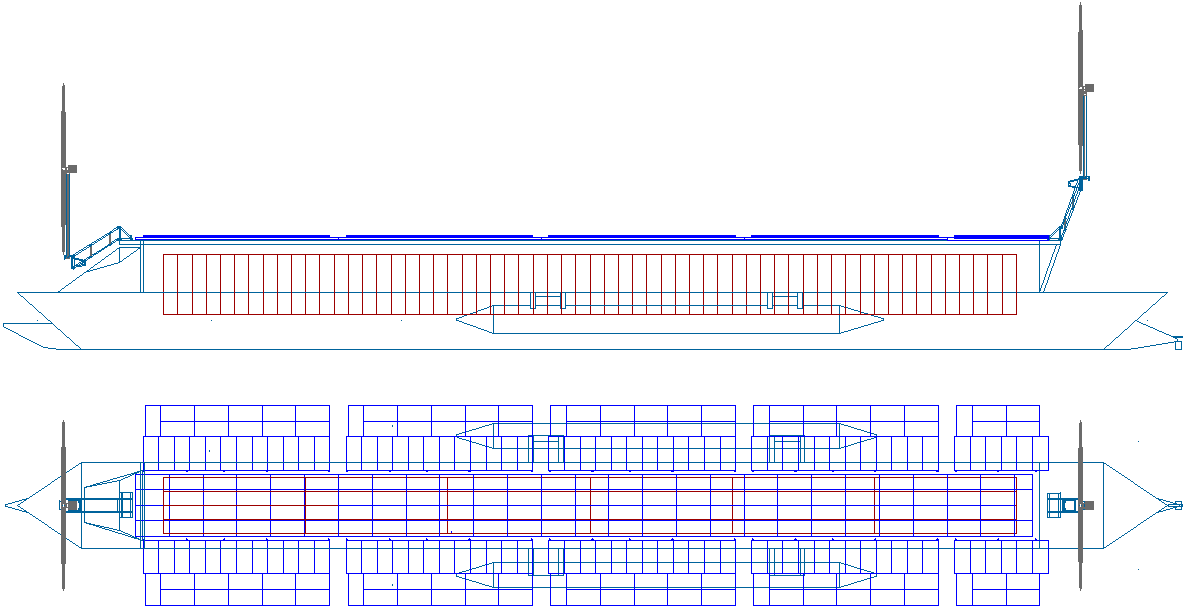 ZERO CARBON - The same prototype 50 meter container ship as a second draft with containers shown in red (rust inhibitor) paint. They can be loaded from the rear if overhead loading is not available. An enhanced solar and wind turbine rig like this could generate 108kW (145hp) of energy peak. The average energy available 24/7 is likely to be around 62.4kW (83.6hp) and 70.7kW (94.8hp) or more in the trades. Rigged for passenger transport a vessel like this might weigh in @ 90 tonnes. An increase in solar panel area and bigger wind turbines will improve performance considerably and is ultimately necessary, but development will be longer and more costly. Draft designs like this will go through a firm of naval architects and ultimately, with input from a classification society - where there is no class at the moment for such vessels.
If this vessel performs as expected within budget, the age of zero carbon shipping is getting closer - for this is zero carbon motoring. As more development funding becomes available, projects can be more ambitious. We would like to have been able to convert a redundant steel hull for simplicity and speed, but conversion is likely to be more expensive than custom build and may take longer, and we need an aluminium hull if at all possible, not steel, if we are to push the boundaries. We are though open to suggestions, so keep them coming.
SUSTAINABLE CONTAINER SHIPS - This is the same container transport shown with the turbines furled, as if docked in port. When folded down like this the blades do not revolve and may be locked. By this means ports do not have to alter their support for zero carbon ships.
The concept may be doubled and quadrupled without too much trouble. You'd need to up-scale by a factor of 8 to match the 400 meter giants that operate today to carry 960 standard containers. See our top ten list below. That is nowhere near the capacity of a heavy bunker fueled behemoth, but it is a formula for zero carbon transportation that is theoretically workable and should be tried and developed to compare operating costs. We believe that such a system could replace bunker fuels and eliminate the need for liquid fuels that may be potentially dangerous.
Meantime, LNG offers some respite and a system based on these components, that is less integrated, might be tacked onto existing ships to assist propulsion and lower fuel consumption - as an interim measure during the transition to sustainable shipping.
GAS GUZZLERS See our list of the top ten fossil fueled giants that we eventually hope to replace by this research. You may notice from the specification of these behemoths that we are in the right ballpark for power to cargo ratio when comparing DWT to installed engine power:
| | | | | | |
| --- | --- | --- | --- | --- | --- |
| RANKED | SHIP NAME | No. BUILT | LOA | | KW/TON/DWT |
| - | - | - | - | - | - |
| 1. | | 5 | 399.9 | 23,756 | 0.379 (0.50hp) |
| 2. | | 5 | 399.9 | 21,413 | 0.316 (0.42hp) |
| 3. | | 3 | 400.0 | 21,237 | N/A |
| 4. | | 2 | 400.0 | 20,954 | 0.368 (0.49hp) |
| 5. | | 10 | 399.0 | 20,568 | 0.3 (0.4hp) |
| 6. | | 10 | 400.0 | 20,388 | N/A |
| 7. | | 1 | 399.0 | 20,182 | N/A |
| 8. | | 3 | 400.0 | 20,170 | 0.427 (0.57hp) |
| 9. | | 4 | 399.8 | 20,119 | N/A |
| 10. | | 5 | 400.0 | 19,870 | N/A |
| - | - | - | - | - | - |
| 00 (Proto) | | - | 50.0 | 6 | 0.37 (0.49hp) |
WHO WILL COORDINATE THE PROJECT ?
Bluebird Marine Systems Ltd is coordinating this bid with the help of the Cleaner Ocean Foundation Ltd in a supporting role. They are assembling a European consortium of academics and businesses to look at the the feasibility of using a wind and solar energy system in a more developed way to provide zero carbon transport for the Pacific Ocean islands to and from mainland suppliers and destinations.

The coordination team includes:
Nelson Kay: Project coordination
Briggette Dusart: Project administration
Chris Close: Project management
Richard Whelan: Logistics
Danny Goldsmith: Design steerage (Naval architect)
Lloyd Stebbings: Build steerage
The project is to define and subsequently to demonstrate a formula for sustainable blue water ocean transports, the aim being to interest commercial ship builders to undertake further development as a result of these researches. Such as whether the concept may be scaled up from the at present medium size example, to cargo and cruise ships. The research being to contrast the power to weight ratio and storage capacity of such an energy harvesting system balanced against cargo carrying ability, navigation and other refinements, to define a formula for delivering sustainable transport for the Pacific region.
THE CONSORTIUM
The consortium consists of the following (up to 20*) organizations in no particular order :
- European Universities
- European software developers
- A British wind turbine developer
- A European naval architect
- A British University**
- European Port authorities
- A European boat builder
- A European eco boat developer
- A European coatings producer
- A European ferry operator
- A European Electronics company
- A European electric motor manufacturer
WHEN WILL THE PROJECT COMMENCE ?
An application must be filed with the European Commission early January 2020.
We are aiming for a start on this project for 2020/21, the actual start date being dependent on agreement with the European Commission as to scope, level of funding, together with initial payments being made to all consortium partners.
CONTAINER SHIP END ELEVATION - In these drawing the solar wings of a 50 meter container vessel are shown folded out horizontally as though the sun was overhead. The rotary sails provide a significant area, but may be increased to improve performance. The turbines can be raised and lowered to cope with different running conditions as seen in the middle and furled for parking in ports or during storm condition; as seen on the right. The main hull is cylindrical for minimum wetted area, while the outriggers provide stability, again with a small wetted area for a low drag hull. The superstructure on the right has been lowered to reduce frontal area and air drag. Please note that these drawings are Design Copyright © October 17&19 2019, and the hull configuration and energy harvesting system are patent protected.
WHY DO THEY WANT TO DO THIS ?
With the present climate emergency likely to worsen without some immediate action, vessels that are zero carbon should be put to good use wherever possible.
At the present time there appears to be no system for marine craft that would allow for the intelligent dual harvesting of solar and wind energy in such autonomous combination, so as to be able to provide sufficient energy for propulsion at speeds of up to 10 knots for sustainable transportation to support tourism as part of circular economic development and 15-20 knots for island hopping.
INTERNATIONAL MARITIME ORGANIZATION
Where the International Maritime Organization are aiming for a 40% reduction in greenhouse gas emissions for 2030, we should like to develop an automated solar and wind energy harvesting system for boats, that may be up-scaled for ships, to provide power to weight ratios between 2.00kW continuous and 3.6kW peak, per ton of vessel (specs dependent) Such targets require computer automated solar and rotary sail tracking to minimize shading, lightweight structures and integrated hydraulics, coupled with advanced navigation.

The aims of this research aligns with the IMO's targets aiming for a 50% reduction if GHGs by 2050.
DIRECT HARVESTING Vs HYDROGEN CONVERSION ECONOMICS
How much money might operators save in swapping their gas-guzzling coastal hoppers and cruise liners for clean solar powered vessels all depends on the cost of building this kind of design, the cost of maintaining the solar panels, the eventual cost of replacement batteries and any tax breaks that might be offered to help kickstart the zero carbon revolution.
Hydrogen Fuel Cell powered ferries are presently under development, despite the inherent complexity and dangers in dealing with an explosive gas, not to mention the reduced energy delivery from solar and wind power, that runs counter to Circular Economics and sustainable best practices. See the Scottish Isles study June 2019, Norled (Norwegian/French) and CARB: San Francisco Bay projects from 2018 and fuel supply problems for the FCS Altsterwasser in Hamburg 2014.
Many ferry services might benefit from up-scaled designs. It is hoped that eventually long haul passages may be offered such as across the Atlantic. Operators, hence potential end users in the English Channel include: Brittany Ferries - DFDS - HoverSpeed - StenaLine and P&O Ferries.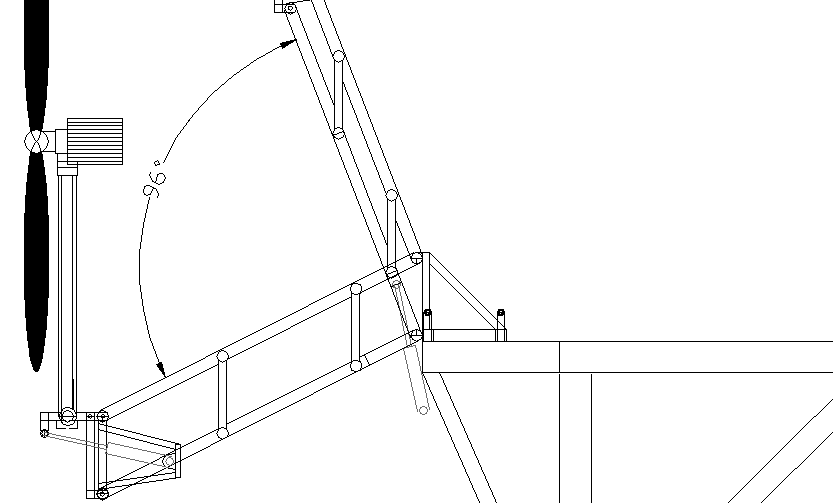 ANGULAR MOVEMENT - The picture shows the angle of rotation of the moveable wind turbines on a collapsible (space frame) mast that is raised and lowered using hydraulic rams. The wind turbines work with the solar panels using computers and sensors to maximize the collection of energy from nature. During this project, rotary sails will replace ordinary wind turbines. Design copyright © 21-09-19 Cleaner Ocean Foundation Ltd, all rights reserved.
INNOVATIVE ASPECTS OF THE PROJECT ?

Solar and wind energy systems have been used on vessels for well over a decade, but so far no harvesting system has combined the two energy sources into one compatible system at such a scale and with robotic automation so as to become the primary propulsive force.
The technology is patent protected, with a further improvement patent in the pipeline to cover IPCT stakeholders. The objective of securing such IP rights is to be able to share them with European and International collaborative partners and advance the state of knowledge for mankind in the publication.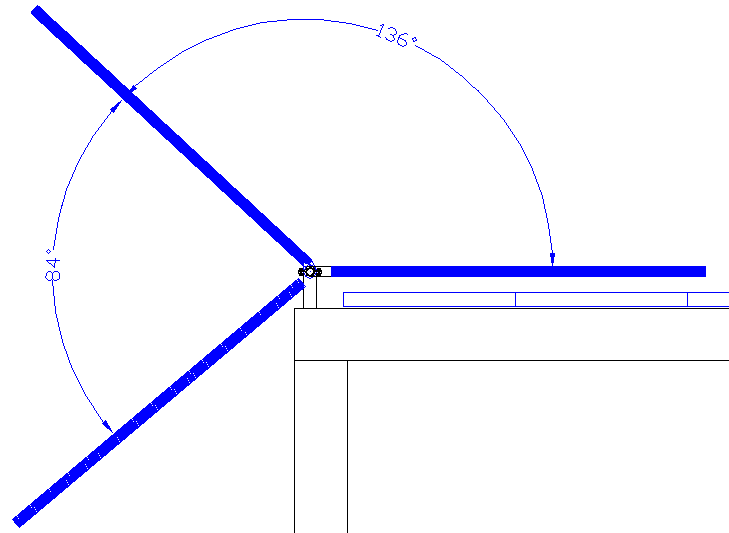 ANGULAR MOVEMENT - These pictures show the angle of rotation of the moveable solar arrays and how the solar arrays fold over each other when stowed, seen in end elevation. Design copyright © 27-04-19 Cleaner Ocean Foundation Ltd, all rights reserved.
Experimentation, including the incorporation of new ideas in combination is needed to push forward the boundaries of human knowledge.

Hydrogen fuel cell systems have been proposed involving dockside storage of a difficult to handle gas in liquid form, where solar and wind energy properly harvested could provide a viable alternative, meaning that long range cruising using energy directly from nature, could once again become the preferred method of transporting goods from one country to another. Any conversion, such as splitting water, and compressing and cooling a gas to form a liquid, is less efficient, even where solar and wind farms may provide the base energy free from nature.

The present proposal seeks to define a formula by which the inefficiencies of the hydrogen fuel cell cycle may be avoided in the interests of using energy from nature efficiently.
History shows us that many solutions to important problems of the day were provided by unconventional people, such as John Harrison, inventor of the marine chronometer, but that those solutions were rejected by the Board of Longitude - despite the urgency. Let us hope this might not happen again in a climate emergency where we need solutions quickly to make up for lost time.


WHAT IS THE POTENTIAL ENVIRONMENTAL IMPACT ?

This research, if it is successfully implemented in a developed form, could offer one potential solution to the search for long range zero carbon ships of the future, and so provide a means to secure sustainable transport for the economies of the Pacific geographical region.

This research and development, if it is successfully demonstrated as described, offers one potential solution to the search for long range zero carbon ships of the future.
The United Nations SDGs and IMO targets for zero carbon shipping is 40% of the fleet by 2040 in an effort to stave off global warming.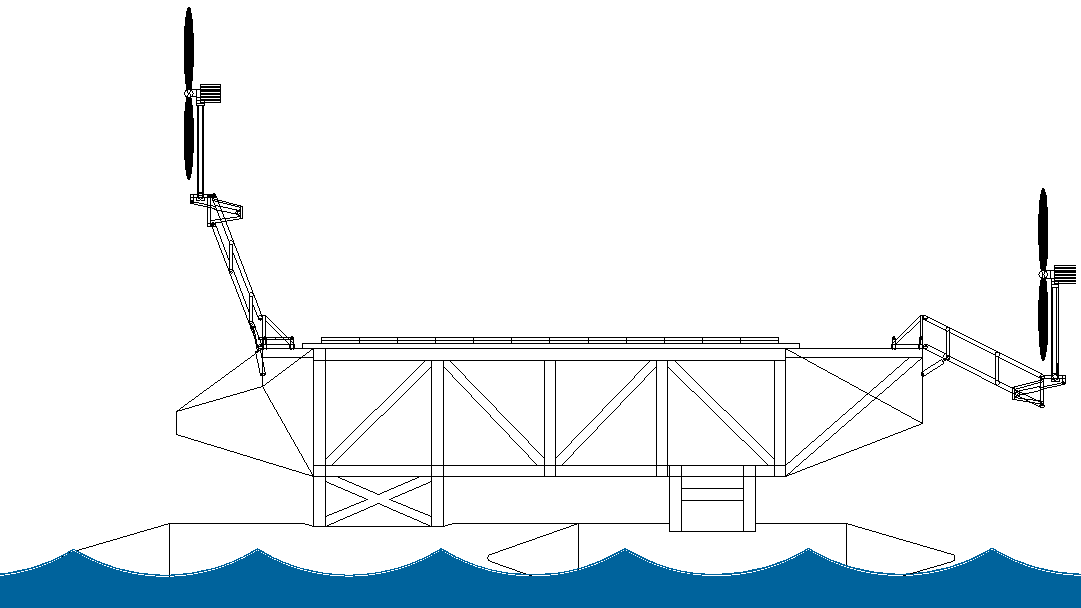 ENERGY SECURITY - This is a draft design for a small ferry for channel crossings and operation in along Mediterranean coasts. Such development could free us from the oil based economy currently fueling global warming. Design Copyright © September 2019, Cleaner Ocean Foundation Ltd. The hull configuration and energy harvesting system are patent protected.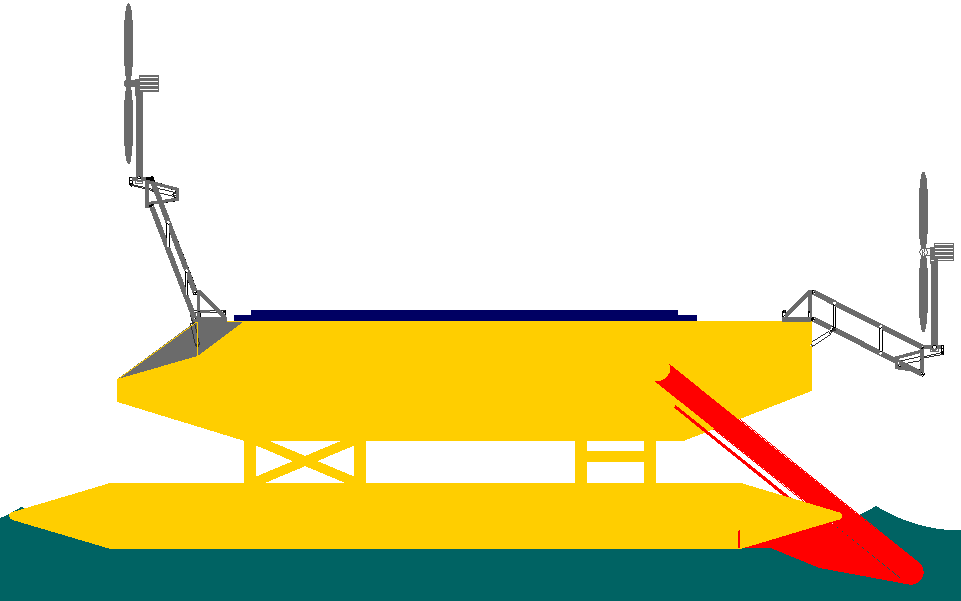 DUAL PURPOSE MACHINES - The same basic hull form (as the small ferry above) can be converted to an ocean or river cleaning machine with a bolt on SeaVax head, here shown in red, or a net-free fishing zero carbon fishing boat. We have designed the hulls in such a way that they can be configured to run in two directions - what is perceived as backwards being for plastic cleaning duties - should policies change to make ocean cleaning equitable. These drawings are Design Copyright © September 8 2019, and the hull configuration and ocean cleaning system are patent pending.
HOW MUCH WILL THE PROJECT BUDGET BE ?

We are a not for profit research company, enabling us to complete development at a fraction of the cost of commercial operations with shareholders and dividends. BMS does not pay dividends to shareholders and COF has no shares.
The 'Leads' will coordinate the consortium in relation to agreed work packages as follows :

- .
- .
- .
- .
- .
- .
- .
- .
Subtotal
- Contingency (25%)
Total
PROJECT PLAN: estimated 156 week duration in month size bites

This research project will proceed as follows:
WEEKS 1 - 16:

1- 4:

5-8:

9-12:

13-16:

-

-

-

-

-

-

-

..

..

..

..

..

..

..

..
1 - 16: ....
WEEKS 17 - 32:
17-20

21-24*

25-28

29-32

-

-

-

-

-

-

-

..

..

..

..

..

..

..

..
17 -32: Interim progress report ...
WEEKS 33 - 48:
33-36

37-40

41-44

45-48

-

-

-

-

-

-

-

.

.

.

.

.

.

.

.
33 - 48: ....
WEEKS 49 - 64:
49-52

53-56

57-60

61-64

-

-

-

-

-

-

-

.

.

.

.

.

.

.

.
49 - 64: Half way interim reports
WEEKS 65 - 80
65-68

69-72

73-75

77-80

-

-

-

-

-

-

-

..

..

..

..

..

..

..

..
65 - 80: ......
WEEKS 81 - 96
81-84

85-88

89-92

93-96

-

-

-

-

-

-

-

..

..

..

..

..

..

..

..
81 - 96:
WEEKS 97 - 104
97-100

101-104

-

-

-

-

-

-

-

-

-

..

..

..

..

..

..

..

..
97 - 104: Final reports, accounting and presentations ......
WEEKS 105 - 156
...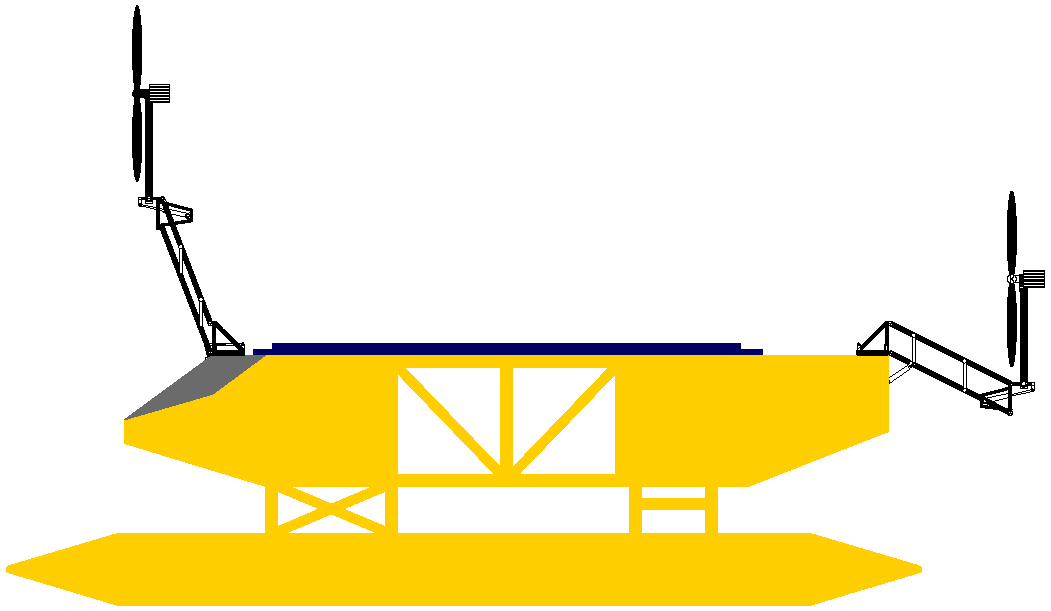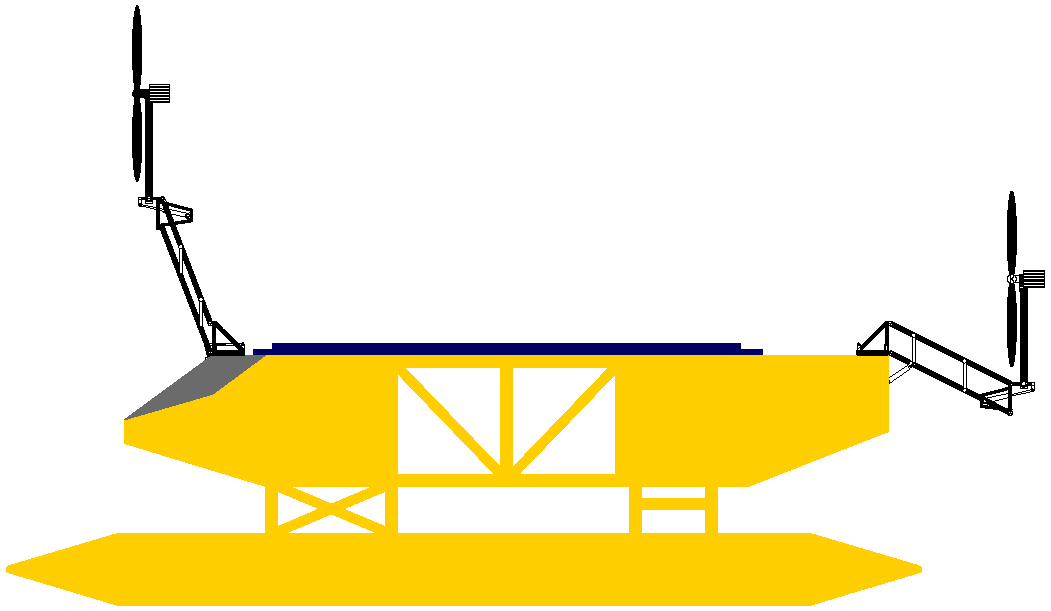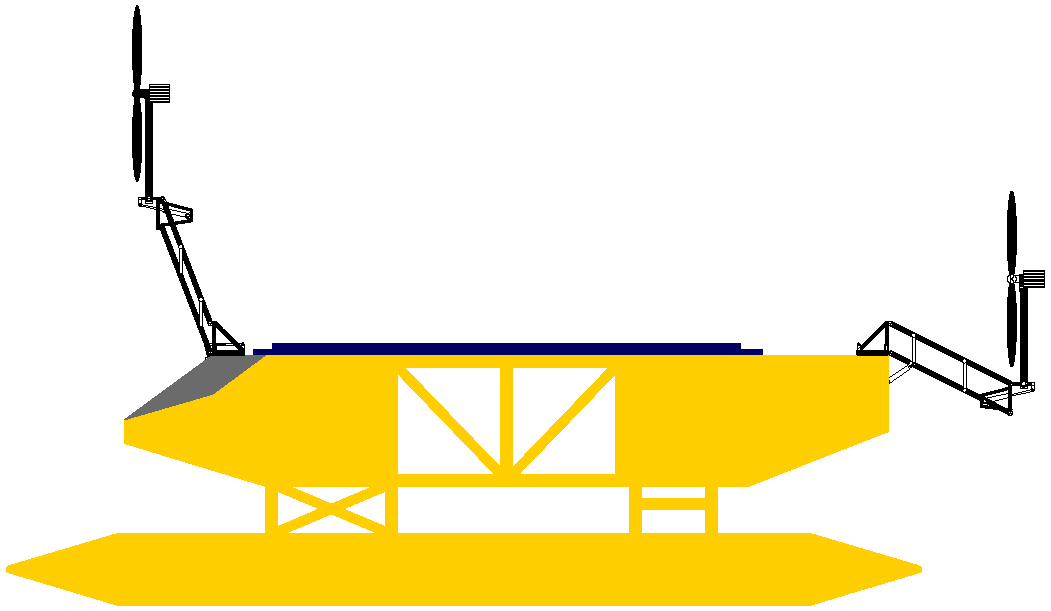 WHAT SIZE ? - The concept of wind and solar powered ocean transports is theoretically fully scaleable, from a 16m island hopper to a 300m container vessel, the equivalent of the top ten largest 400m Megamax ships such as the MSC Gulsun. Imagine the impact on international shipping if container ships were zero carbon. Around 90% of goods are transported across the world this way.
Last year, the Seychelles launched the world's very first sovereign blue bond. That issuance was for a total of $15 million worth of 10-year bonds for the purpose of protecting marine environments and safeguarding fisheries.

Dr. Peter Nuttall, a scientific and technical adviser for the Micronesian Center for Sustainable Transport at the University of the South Pacific, says shipping is a "lifeline" for every Pacific nation:

"Without shipping, our economies die, our people can't survive. In places like the Solomon Islands or the Marshall Islands, 80% to 90% of all goods arrive by ship. We have the most expensive shipping in the world, the longest transport routes, and the worst ships."

Dr. Nuttall added that nations in the Pacific "cannot wait for the rest of the world. We have to bespoke design a Pacific solution if it is going to work, not leave the Pacific to languish."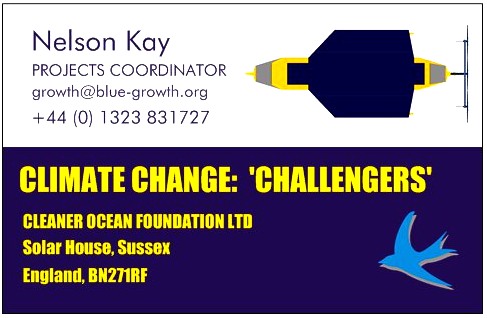 CONTACTS
Briggette Dusart
Sustainable Ocean Transport Project
Bluebird Marine Systems Ltd
Cleaner Ocean Foundation &
Solar Studios, BN271RF
United Kingdom
growth@blue-growth.org
LINKS & REFERENCES
http://www.samoanews.com/regional/pacific-seeks-millions-zero-carbon-shipping-plan
https://www.greenandgrowing.org/6-island-nations-will-issue-blue-bonds-to-make-shipping-in-the-pacific-ocean-carbon-neutral/
https://www.hellenicshippingnews.com/pacific-islands-seek-500m-to-make-oceans-shipping-zero-carbon/
http://www.pacificshippinggroup.com/en/
https://lloydslist.maritimeintelligence.informa.com/LL1129282/Pacific-Islands-seek-$500m-in-green-shipping-financing
http://www.blue-growth.org
GUINNESS BOOK OF RECORDS - MS Turanor PlanetSolar (Switzerland) navigated the world in a westward direction from Monaco in 1 year 7 months and 7 days from 27 September 2010 to 4 May 2012. We wonder why nobody has attempted to improve on this design, to challenge the record in the intervening seven years.

Imagine this vessel scaled up with twice the thrust.
Large 334 m2 solar arrays that track the sun autonomously.

Weight saving 5083 alloy trimaran hull for a corrosion free life.

Propellers, shafts and transmission designed for improved efficiency.

High efficiency dc brushless motors for propulsion and reliable operation.

Computer automated

hydraulic actuators.

World navigation event to demonstrate superior satellite route planning.

SDG 13 - Designed to aspire to the UN sustainable development goals.

20kW wind turbine boom mounted to track wind autonomously.
TRANSFERABLE TECHNOLOGY - The design of the Climate Change Challenger might be adapted to Cargo, Container, Cruise and Ferry designs, without needing to radically alter port facilities. The designs above are not representative of adaptations of the concept, but serve to illustrate the thinking of other design houses.
Please use our A-Z INDEX to navigate this site
AEGEAN - ADRIATIC SEA - ARCTIC OCEAN - ATLANTIC OCEAN - BALTIC SEA - BAY OF BENGAL - BERING SEA - CARIBBEAN SEA - CORAL SEA
EAST CHINA SEA - ENGLISH CHANNEL - GULF OF GUINEA - GULF OF MEXICO - INDIAN OCEAN - IONIAN - IRISH SEA - MEDITERRANEAN SEA
NORTH SEA - PACIFIC OCEAN - PERSIAN GULF - SEA OF JAPAN - SOUTH CHINA SEA - SOUTHERN OCEAN - TYRRHENIAN