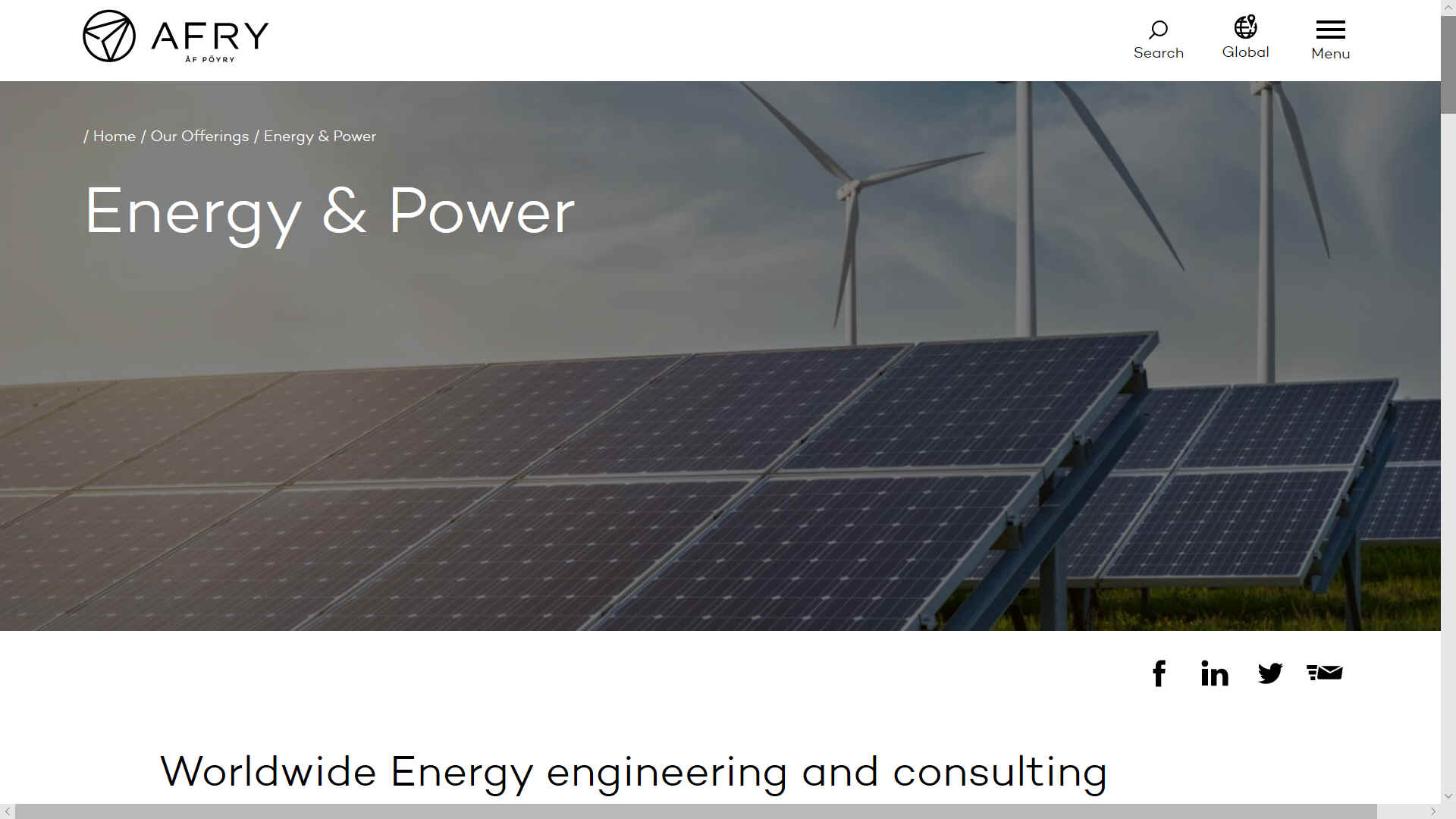 The World Hydrogen Congress is the annual meeting place for senior decision-makers right across the hydrogen production and distribution value chain. An outstanding executive line up augmented by strong association support from both the blue and green hydrogen markets is leading to what promises to be a unique event for all hydrogen executives. The World Hydrogen Congress invites you to be part of an innovative platform of thought leaders, exchanges and debates between key hydrogen stakeholders, technology & science providers and world-leading industry views in just 2 intense, information-rich days.
AFRY is an international engineering, design and advisory company. They support their clients to progress in sustainability and digitalization. They comprise 17,000 devoted experts within the fields of infrastructure, industry and energy, operating across the world to create sustainable solutions for future generations.

Worldwide Energy, engineering and consulting service

According to their website, AFRY deliver expert-led engineering services across the full value chain They are trusted as partners by the global energy sector, to bring insight and experience, enabling client projects to perform on time, on scope and on budget – while working to the highest safety standards.
Their expertise covers every aspect of power generation and energy market analysis, from the pre-investment phase to plant operation.
They boast more than 2000 consultants worldwide, providing assistance to clients in more than 80 locations throughout Europe, Middle East, Asia, Africa and Latin America.
AFRY are committed to sustainable development which protects the environment as well as making good business sense.
If you're looking for sharp, independent advice to inform your strategy, or you need a full scope implementation partner for a new plant (for example), you might call on AFRY.

- Renewable Energy
- Thermal Heat and Power
- Nuclear Energy
- Hydro Power
- Energy Markets
- Transmission and Distribution
- Digital Services
- Contracting Services


Solutions for future mobility
The automotive industry is under a disruptive transition driven by technology trends for electrified, connected and autonomous vehicles, new business models for mobility as a service as well as digitalization of manufacturing for future industry. AFRY, offers design and engineering expertise for all automotive and mobility disciplines.
They claim to offer excellence within all project phases and areas in automotive and future mobility - from market analysis, experience design, research and development to manufacturing, after sales and IT solutions. With thousands of engineers AFRY support clients globally with onsite assignments and complete turnkey solutions from our automotive offices in Sweden, Brazil, UK, China and India.
Their reference projects include:

- Experience Design
- Research & Development (R&D)
- Manufacturing & Robotics
- IT Solutions
AFRY is a gold sponsor of the World Hydrogen Congress. The World Hydrogen Congress is the leading annual meeting place for senior executives working in the field of hydrogen production, transportation, distribution, storage, policy and end use applications.
The global energy markets are in transition led by the technological disruption of renewable energy power, digital technologies and the need to decarbonize the power generation, mobility and heat energy markets in the face of the rapidly evolving climate change reality. Hydrogen is a rapidly growing solution to decarbonizing power generation, energy storage, cost efficient drive-trains and most especially; industrial heat markets.
HYDROGEN POSITIVES & NEGATIVES
1. Safety from gas leaks, requires excellent detection & failsafe shutdown.
2. Cost of production of hydrogen gas is expensive compared to fossil fuels.
3. Hydrogen needs a Fuel Cell conversion device to accompany a) pressure or b) cryogenic storage containers.
4. Conversion efficiency is low. We lose around 60% of the total input energy - or recover 23% as opposed to 69% for a comparable battery electric vehicle.
5. Hydrogen has a superior energy density, meaning that as 1-4 are overcome, hydrogen has advantages for trains, trucks and ships, save for production and distribution complexity.
6. Distribution needs to be worked out, road transport and/or pipelines.
7. Competing charging infrastructure (via the grid) already exists for battery electric vehicles.
8. Infrastructure for ports to supply ships needs implementation.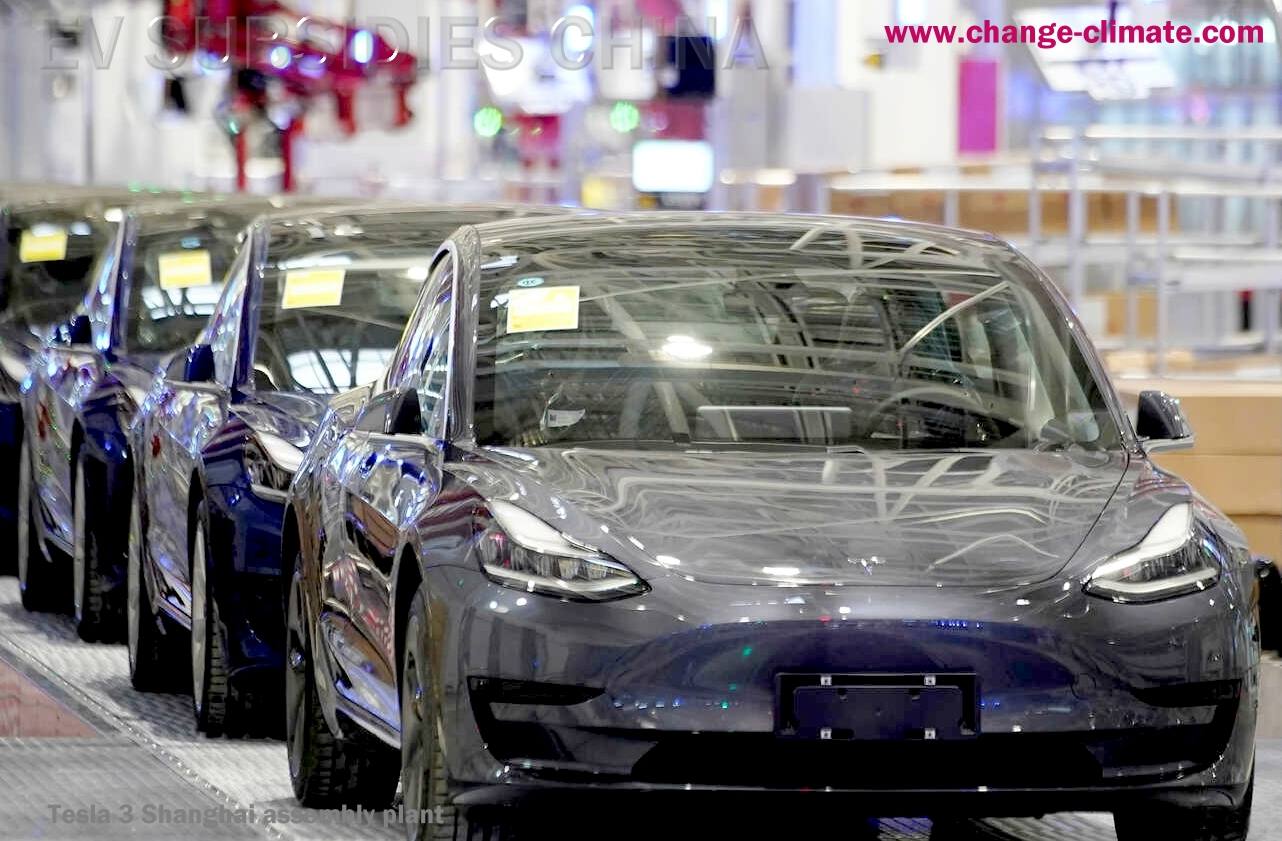 APRIL 2020 - China is promising more subsidies to shore up plunging electric car sales amid the coronavirus pandemic but set limits that exclude Tesla's made-in-China model.

Tesla Inc., said it has cut the starting price for China-made Model 3 sedans by 10% to qualify for subsidies in the world's biggest auto market. Tesla started delivering cars from its $2 billion Shanghai car plant in December. They said in a statement it has cut the starting price for its Standard Range Plus Model 3 sedans to 271,550 yuan ($38,463.17), after receiving 20,250 yuan per car as EV subsidies.

China had announced plans in 2015 to end subsidies for electric vehicles this year, but said in March it would extend them. However, it said the subsidies will apply only to passenger cars costing less than 300,000 yuan. Beijing has spent billions of dollars subsidizing electrics in hopes of cleaning up China's smog-choked cities and taking an early lead in a promising global industry. That helped to turn China into the biggest market for electrics, accounting for about half of global sales.

Tesla faces a crowded market flooded with dozens of electric models from rivals including GM, VW, Nissan Motor Co. and China's BYD Auto and BAIC. They are under pressure to meet government sales targets that shift the cost of promoting the technology to the industry. Automakers that fail to meet their targets can buy credits from rivals that do. That might turn into a windfall for Tesla and other brands that earn a surplus because their whole output is electric. Beijing has yet to set the price of credits.

Companies engaged in the production of batteries and components for electric vehicles (EVs) are enjoying a bull run in China, as they hitch a ride with the first Tesla electric car to roll off the company's Shanghai assembly. A series of events leading up to the unveiling of Tesla's Model 3 last week fuelled investors' interest in Chinese parts suppliers, including the companies that build charging stations, and even the miners of the lithium used in battery packs.
TRANSPORT
If we want a practical solution for the next 50 years beginning within 10 years, hydrogen has many obstacles to overcome, where battery exchange recharging by swapping packs is already making headway in China and India, and is sure to become more popular as a way of instantly recharging EV's and also load levelling generation from solar and wind electricity. One potential solution under development is a Dual Fuel service station where energy packs can include hydrogen as the storage medium. With such a system, instead of competing with batteries, hydrogen interests can work alongside battery concerns to build a comprehensive transport infrastructure.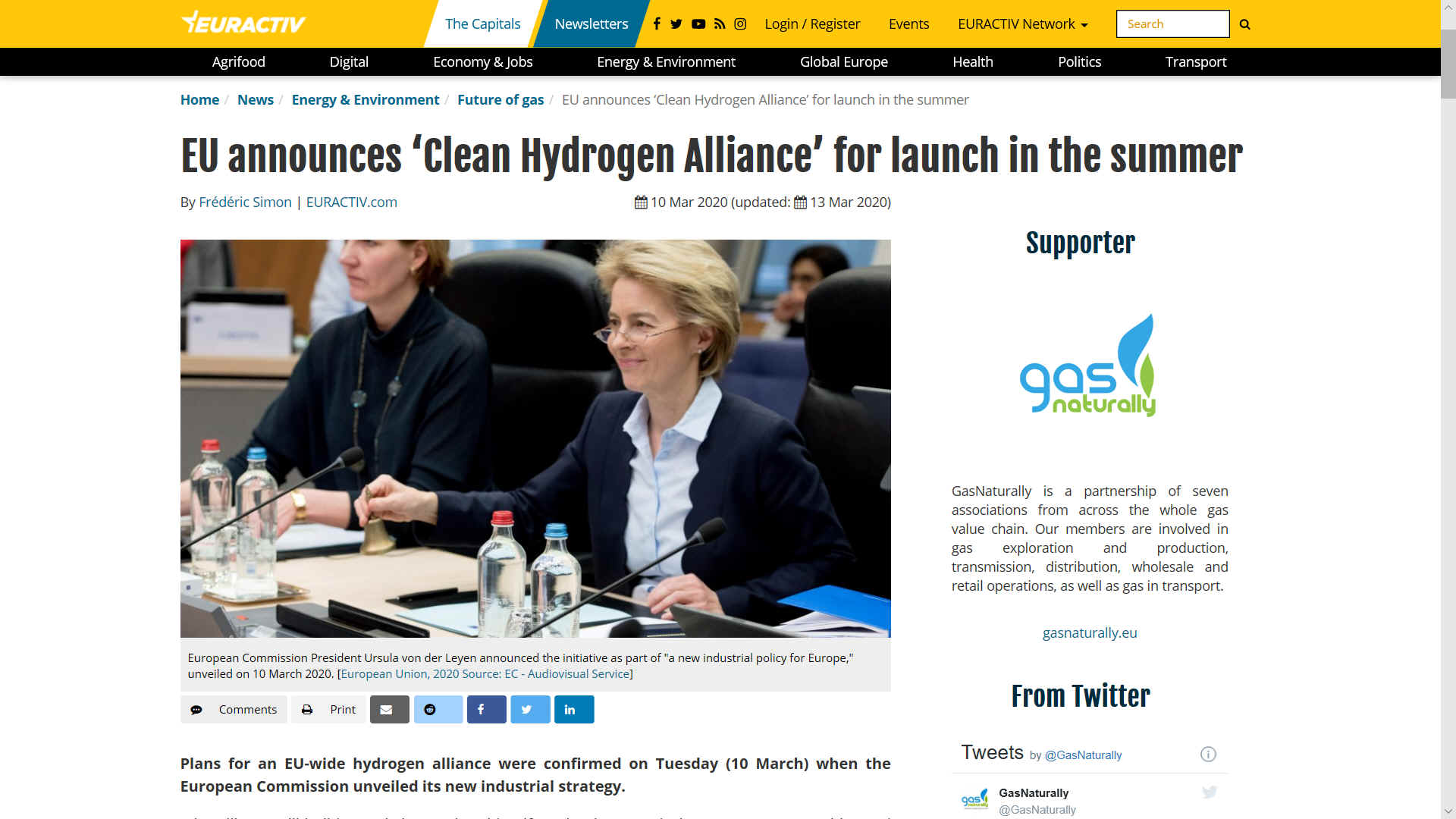 World Hydrogen Congress partners at IRU will be running the IRU Wolrd Congress 2020 in Berlin on the 19–21 October 2020.
A - Z INDEX OF SPONSORS AND ASSOCIATES
| | | | |
| --- | --- | --- | --- |
| | | Spanish Hydrogen Association | |
| | | Engineering design advising on infrastructure & energy | |
| | | UK Gas supply network | |
| | | California Hydrogen Business Council | |
| | | European Chemical Industry Council | |
| | | Gas supply, marketing & consultancy | |
| | | European Gas Association | |
| | | Gas Infrastructure Europe | |
| | | Oo Weg Met Waterstof | |
| | | European | |
| | | Membraneless alkaline electrolyser | |
| | | International Council Local Environmental Initiatives | |
| | | International Road Transport Union | |
| | | UK low carbon partnership for cleaner vehicles & fuels | |
| | | Electrolyzers and hydrogen refueling stations | |
| | | Global energy infrastructure management (Guidehouse) | |
| | | Waste management & recycling to hydrogen | |
| | | Regional Pomeranian Chamber Commerce | |
| | | Renewable energy to supplant fossil fuels | |
| | | Society For Gas as a Marine Fuel | |
| | | Energy infrastructure and security | |
| | | Gold sponsor - Swiss renewable energy investments | |
| | | Sweden | |
| | | Offshore and subsea production | |
| | | Energy company | |
| | | International energy company | |
| | | Hydrogen Sweden | |
| | | Energy, chemicals, resources | |
| | | Natural gas association (not for profit) | |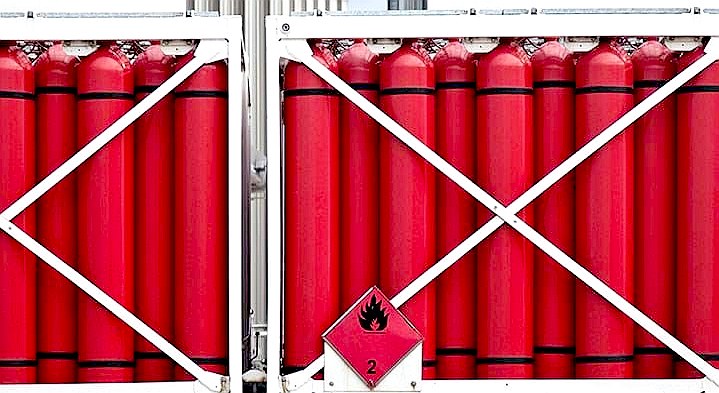 ....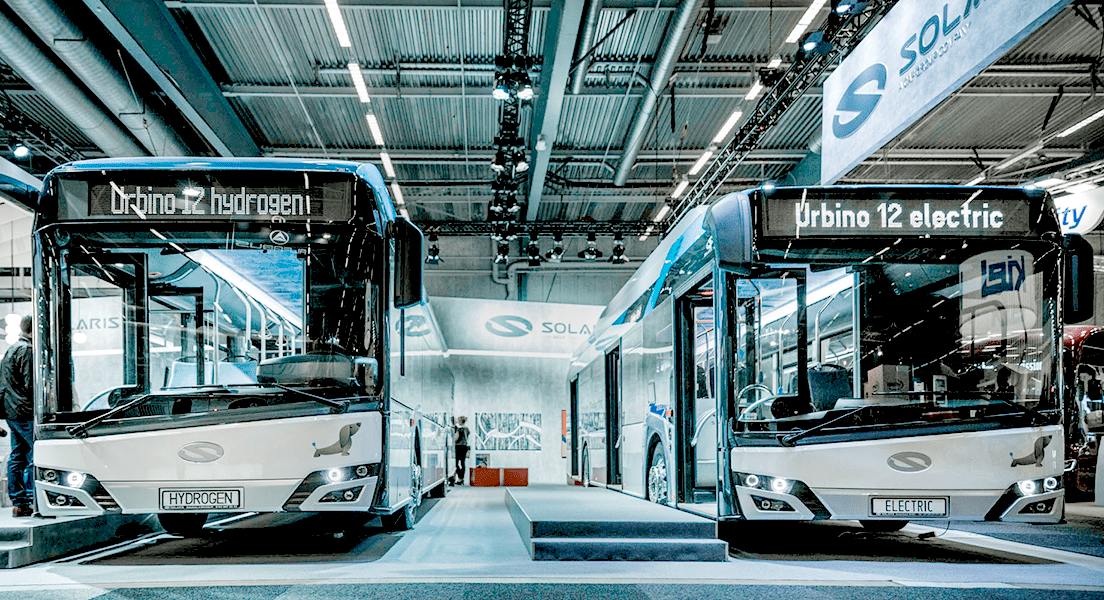 Hydrogen powered electric buses are becoming very popular. With exchange refuelling using high pressure gas cartridges, or liquid hydrogen cartridges, coaches and trucks might have unlimited ranges. The same buses might recharge instantly with battery cartridges, for cities that want to clean up and provide load levelling for solar and wind generating utilities.

CONTACTS

Frösundaleden 2
SE 169 70, Stockholm

Email: info@afry.com
Tel: +46 105050000
LINKS & REFERENCE

https://www.smartenergy.net/
https://afry.com/en
https://guidehouse.com/
https://www.snam.it/en/
https://www.technipfmc.com/
https://www.total.com/en
https://www.cadentgas.com/
https://www.plagazi.com/
https://www.storengy.com/en
https://www.worleyparsons.com/
https://www.uniper.energy/
http://hydroxholdings.co.za/home/
https://www.aeh2.org/
https://www.californiahydrogen.org/
https://www.cefic.org/
https://eurogas.org/
https://www.gie.eu/
https://opwegmetwaterstof.nl/
https://hydrogeneurope.eu/
https://iclei-europe.org/
https://www.iru.org/
https://www.lowcvp.org.uk/
http://rigp.pl/
https://www.renewableh2.org/
https://www.sgmf.info/
https://shdc.se/
http://www.vatgas.se/in-english/
http://hydrogensweden.com/
https://zukunft.erdgas.info/
https://www.worldhydrogencongress.com/
https://www.greenpowerglobal.com/
https://www.fch.europa.eu/event/world-hydrogen-congress-working-towards-zero-emission-world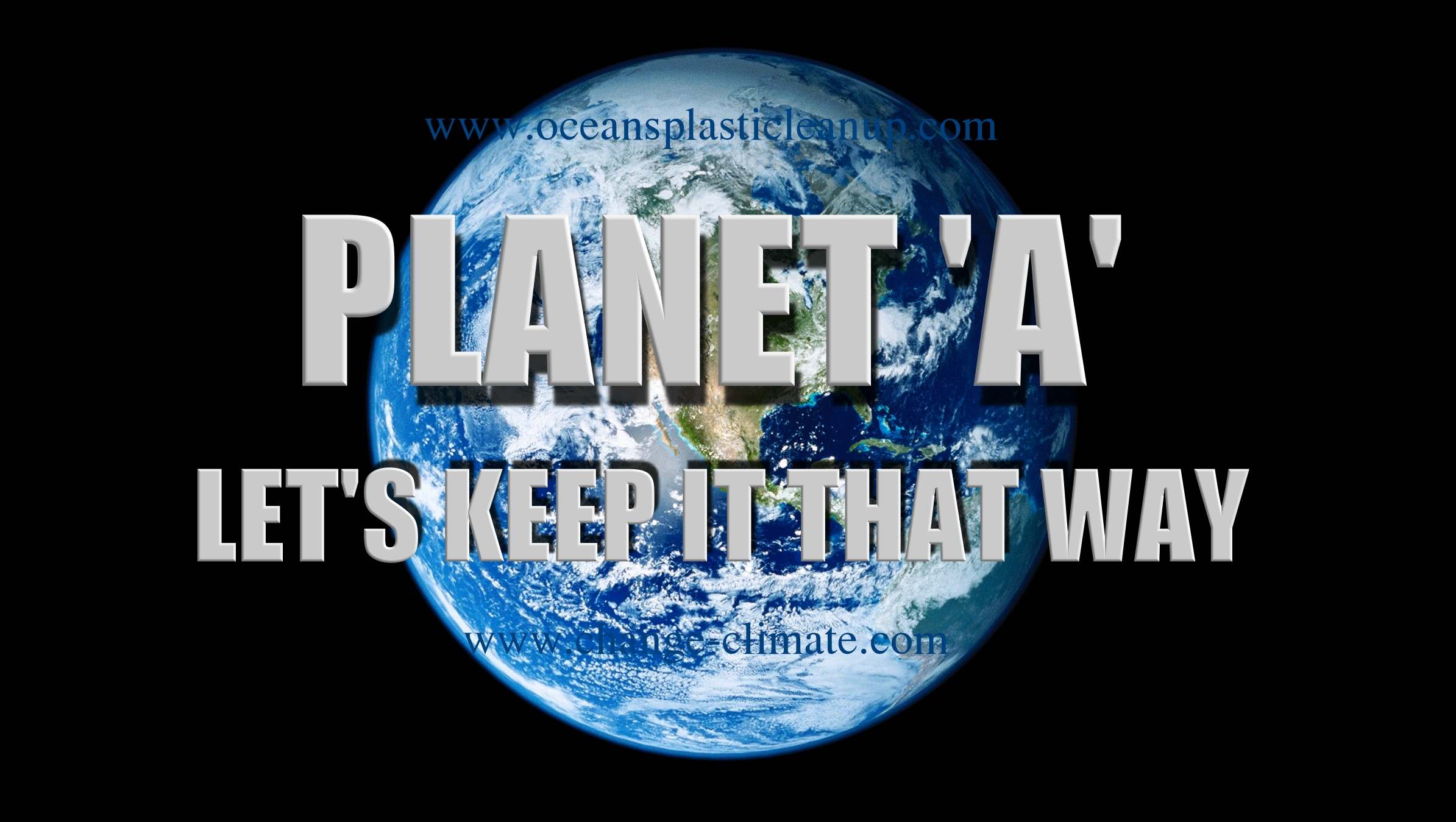 Please use our A-Z INDEX to navigate this site
This website is provided on a free basis as a public information service. copyright © Climate Change Trust 2020. Solar Studios, BN271RF, United Kingdom.