Please use the above link to see the proposed specifications.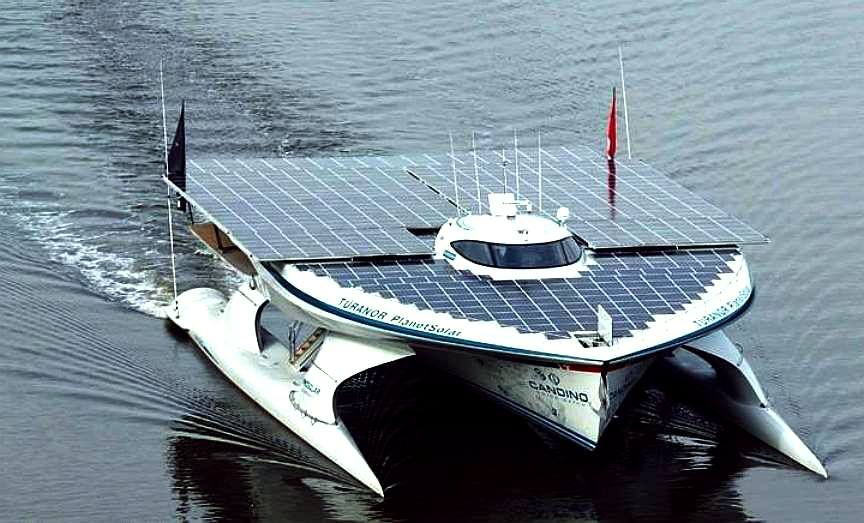 GUINNESS BOOK OF RECORDS - The fabulous MS Turanor PlanetSolar (Switzerland) circumnavigated the world in a westward direction from Monaco to Monaco in 1 year 7 months and 7 days from 27 September 2010 to 4 May 2012.
CLIMATE CHANGE HEROES
It takes a certain kind of person to mount a challenge and very special backers to sponsor a boat that is designed to beat an already impressive world record circumnavigation on renewable energy alone.
The collective brain moves mankind closer to a sustainable ideal that the world as a whole is waiting to achieve. The Elizabeth Swan could push the boundaries of zero carbon ocean transport forward just enough to reach a tipping point - at a time when many countries around the world are declaring a climate emergency.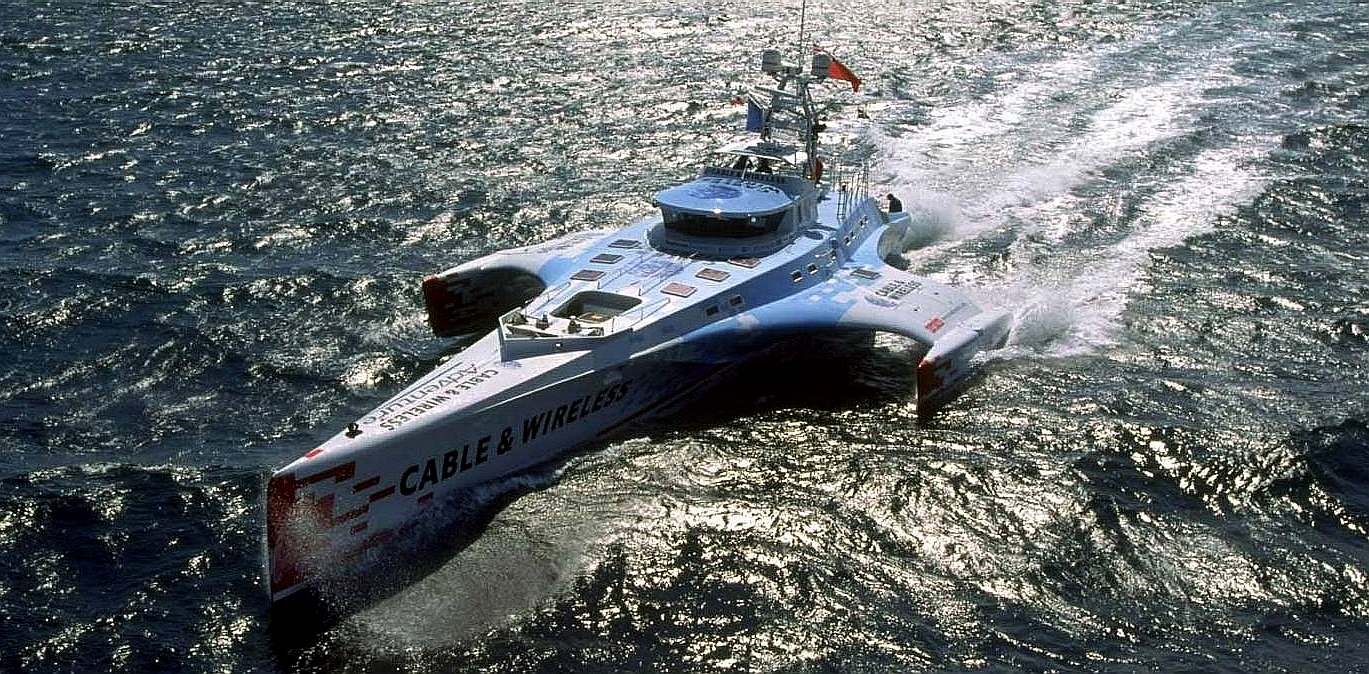 FOSSIL FUELS - The Cable and Wireless Adventurer was built for the purpose of circumnavigating the world in less than 80 days. This was successfully accomplished in July 1998 in 74 days, 20 hours, 58 minutes, traveling more than 22,600 nautical miles (26,000 miles or 41,855 km). This achievement set a new Guinness World Record for a diesel powered vessel. The nautical mile or knot, is a unit of speed equal to approximately 1.15078 miles per hour on land (1.852 km).
With TU Delft making offshore history, again at Monaco in July 2019, the possibilities for clean ocean transport took another step forward.
The Parties to the Climate Change Conferences that are taking place in Chile is December 2019 and again in 2020, may want to take note.
All those who took part in world navigation in 2010/2012 and all of those who participate in solar boat races everywhere are made of the right stuff. They are Climate Change Heroes every one.
Big thanks then to everyone who tries to make a difference, be it on the water, on land or in the air. With especial thanks to His Serene Highness, Prince Albert of Monaco, for having the vision to host solar boating events at such a prestigious venue.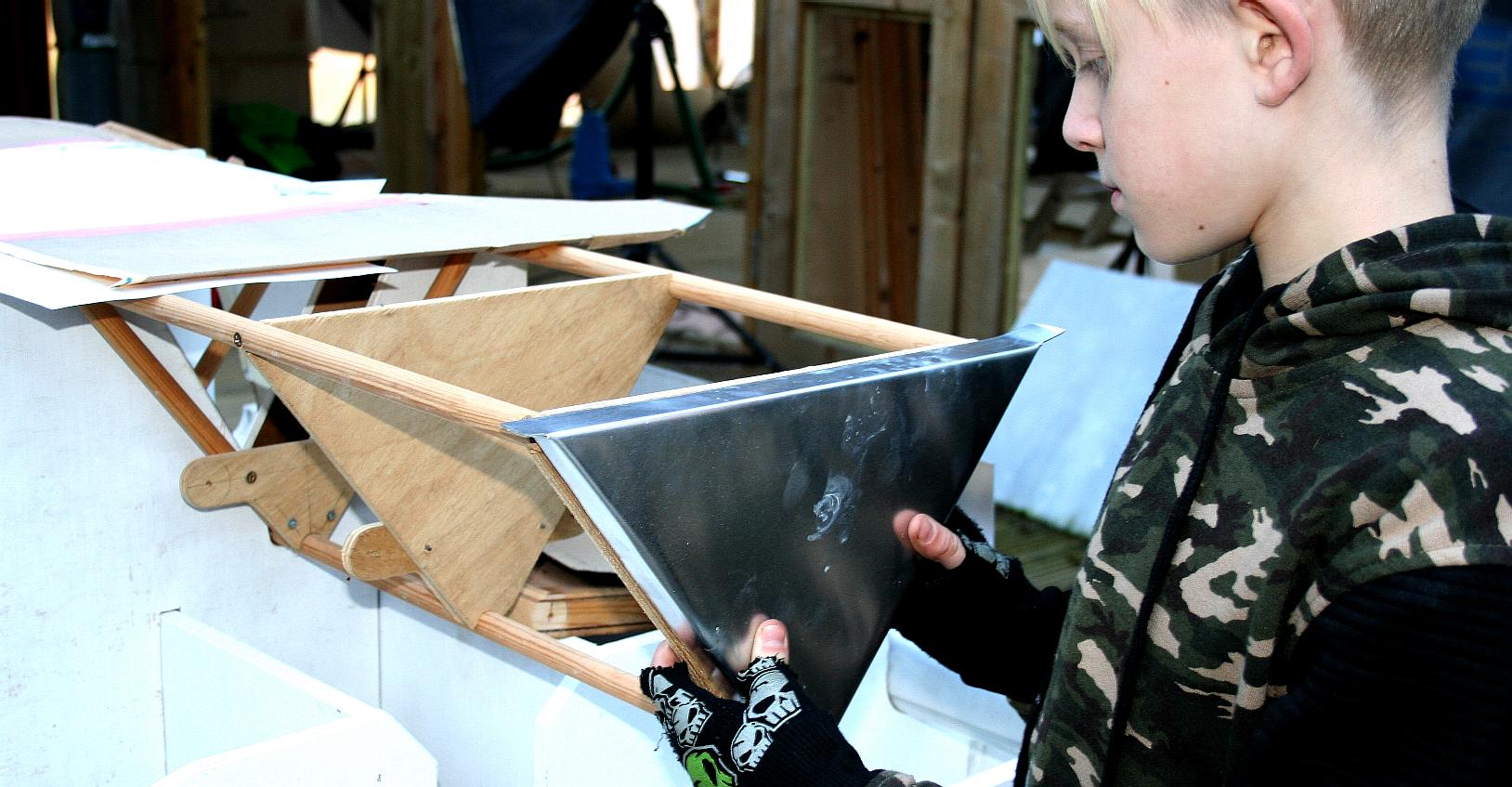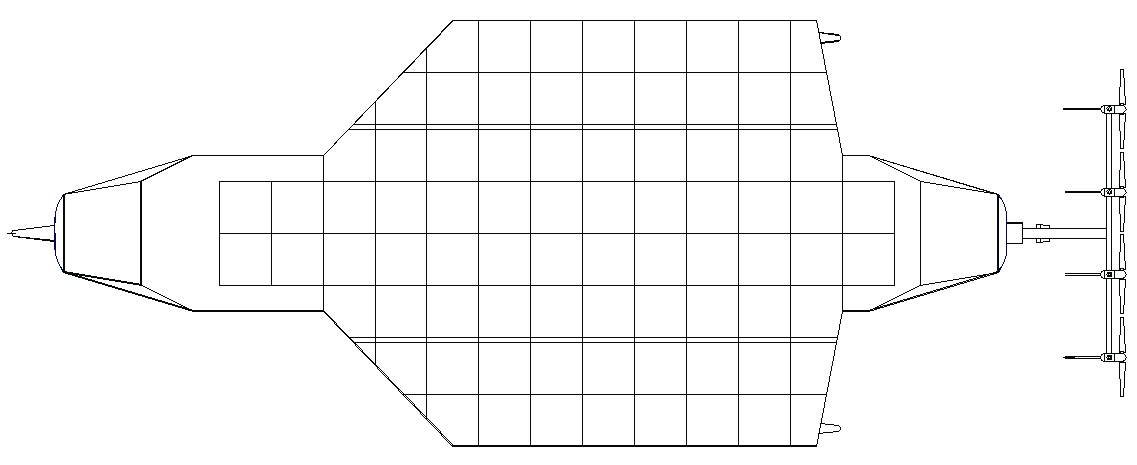 CONTACTS
Cleaner Ocean Foundation
Solar Studios
BN271RF
United Kingdom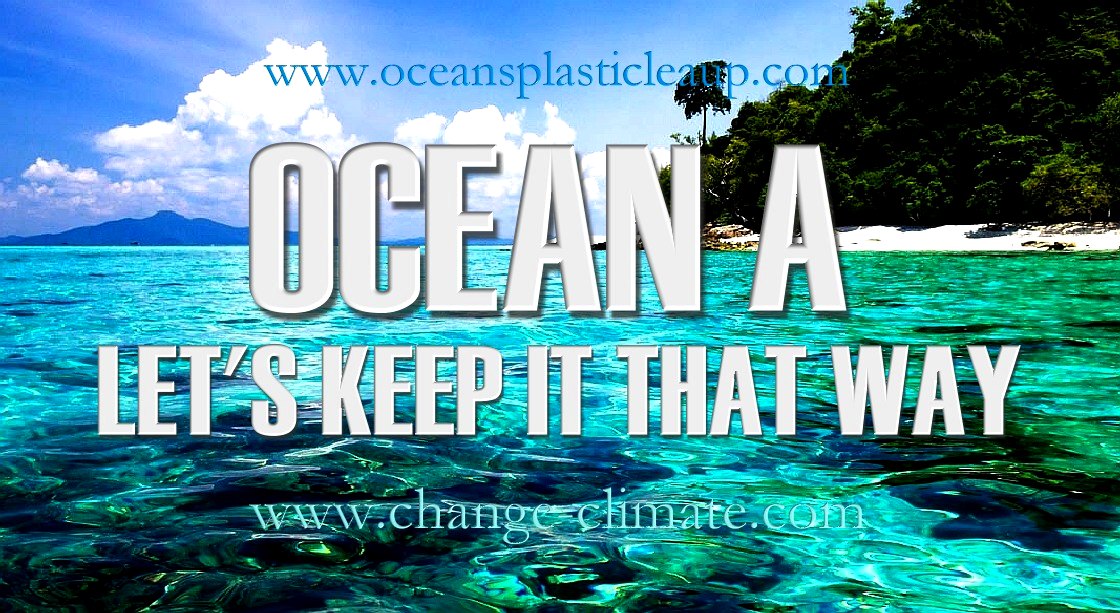 EMERGENCY ACTIONS: SIX STEPS TOWARD A COOLER PLANET
Low carbon shipping is just one of Six Suggested Steps toward reversing global warming include building carbon neutral housing, driving clean cars and changing to renewable energy. Humans are creatures of habit. Change is the hardest thing of all.
LINKS & REFERENCES
http://www.blue-growth.org
Please use our A-Z INDEX to navigate this site