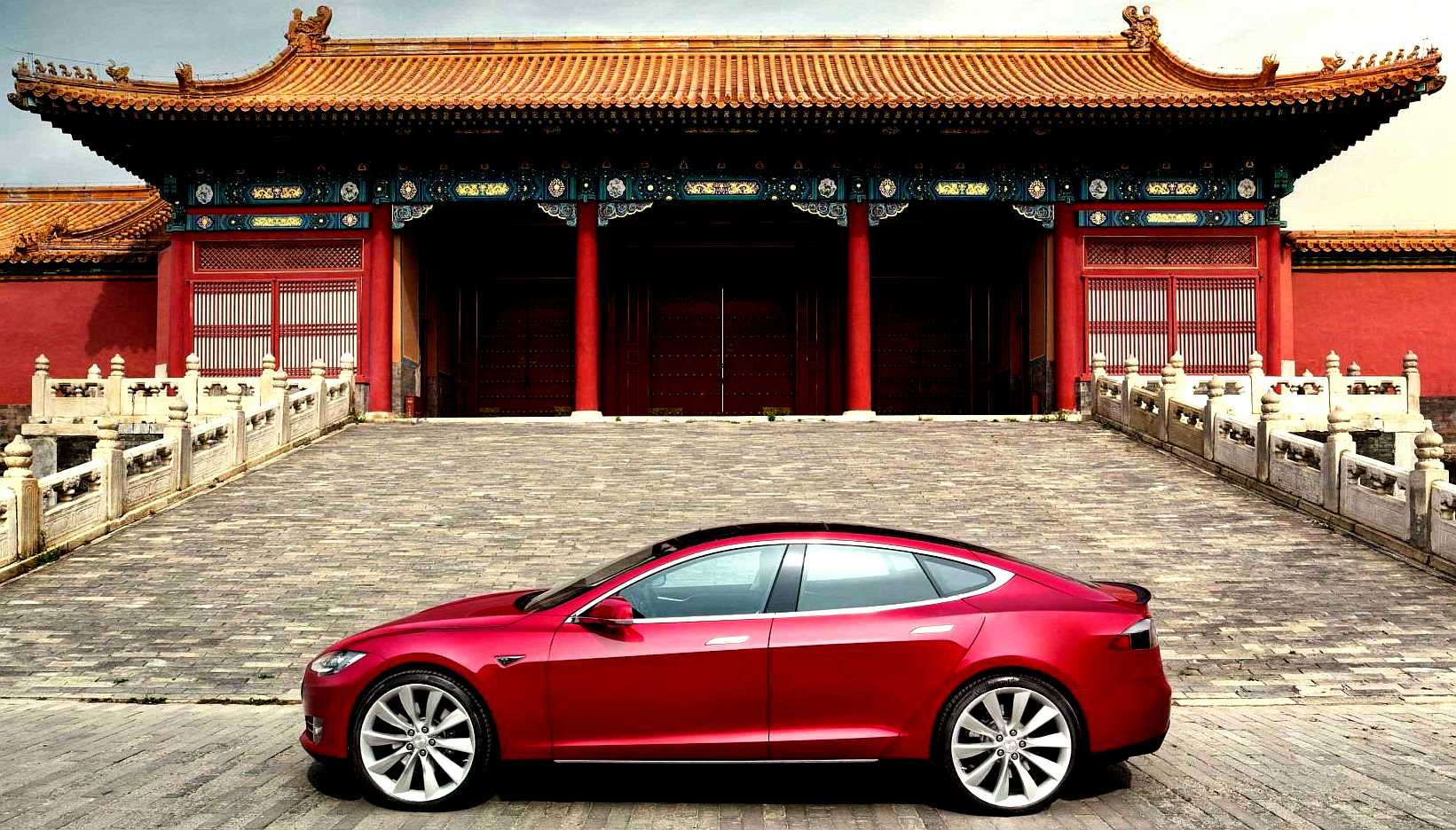 CHINA - Electric cars are big in China, with a slight slump since the subsidies have been reduced.
LOS ANGELES TIMES JANUARY 2020
Success in boosting China sales could propel Tesla to as high as $500 a share, a Morgan Stanley analyst, Adam Jonas, said in a December note to clients. Tesla climbed to a record $443.01 on Friday after reporting it delivered 367,500 vehicles in 2019. The stock rose 26% last year.

So far, the China project has gone smoothly. Musk's visits helped the company get preferential bank loans and swift approvals for construction and manufacturing. And although the subsidies are being phased out, the locally built Model 3 still qualified for a sizable handout of as much as about $3,550 per car.

A majority of China's EV sales — about 70%, according to Sanford C. Bernstein — so far have been to the government and "policy-direct" customers, including taxis, mobility services and other government-affiliated fleet operators. Such buyers typically forgo premium cars like Teslas in favor of cheaper local models.
Cars that cost less than 100,000 yuan ($14,300) make up more than half of EV sales in China, according to Bernstein. Tesla last week cut the starting price of the Model 3 to 323,800 yuan (about $46,400) from 355,800 yuan ($51,000) — a 9% reduction. Subsidies lower the starting price to 299,050 yuan (about $42,900).
"To paraphrase Elon Musk, demand may be insanely high, but people literally cannot afford to buy them," Zhu said.

There also is a slew of local upstarts targeting the premium segment. Electric SUVs from Nio Inc. and Guangzhou Xiaopeng Motors Technology Co., or Xpeng Motors, are priced aggressively and already have found fans.

Boding well for the company, registrations of Tesla vehicles in China rose 14-fold to 5,597 in November. While growing from a low base, the figure suggests healthy demand for its cars even though all the models available thus far have been the pricier imported versions of the Model 3, and the higher-end Model S sedan and Model X SUV.

Tesla also doesn't have to worry about selling traditional internal-combustion vehicles. Its global rivals operate expensive gas-guzzler plants in China and need to make sure their new EVs aren't cannibalizing more profitable gasoline-powered lineups.

"Other multinationals, carrying the legacy of traditional automakers, came into the market reluctantly and lately. They are jumping in the pool they never wanted to swim in," said Bill Russo, chief executive officer of consulting firm Automobility Ltd. in Shanghai. "Tesla is not a conflicted company. They don't have to choose."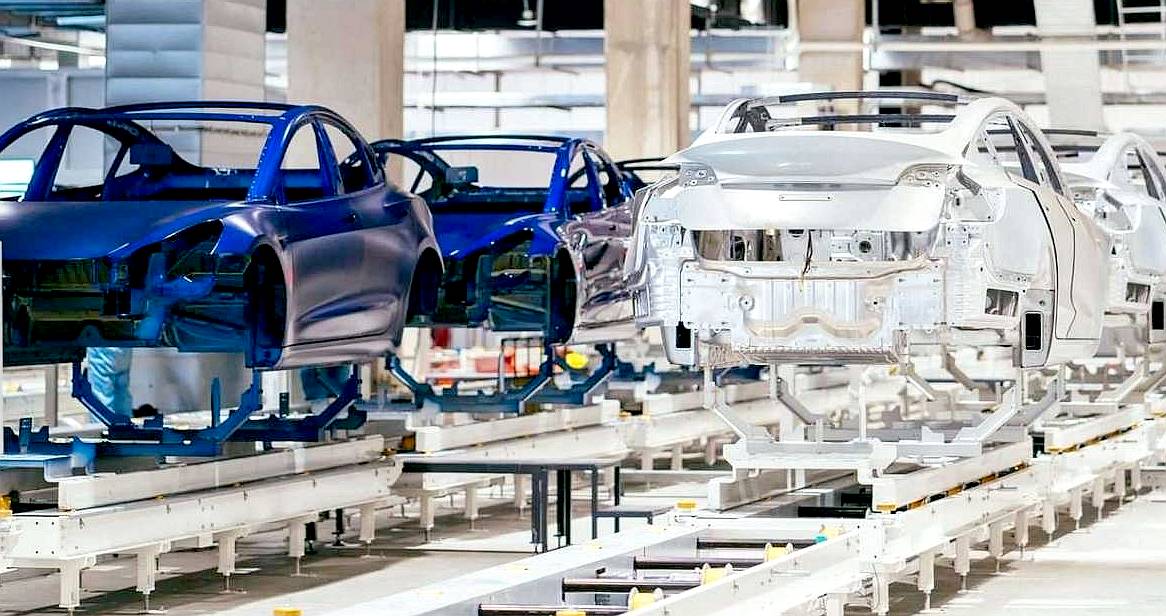 TESLA & LOTUS - Martin Eberhard, Co-founder of Tesla Motors July 25, 2006
Subject: What exactly is Tesla's relationship with Lotus?

Much as Martin Eberhard, co-founder with Marc Tarpenning, and their original investor (also chairman of their board), Elon Musk, love cars they were not automotive engineers.
They now have a few excellent automotive engineers at Tesla, some from Lotus, but three years before 2006 they had none.
Tesla wanted their first car to handle like a sportscar, so they approached Lotus Cars, known to make some of the finest-handling sports cars on the road. Marc and Martin cornered Roger Becker at the 2004 LA Auto Show and convinced him that Tesla was worthy of consideration.
Since that first meeting with Roger Becker, Tesla has built a strong, friendly relationship with the team at Lotus, focused primarily on bringing a great new sporty vehicle to the market quickly and efficiently. Their relationship had several aspects:
- Tesla has licensed key technology from Lotus, principally related to structure and safety
- Tesla has contracted Lotus Engineering for various engineering and styling jobs
- Lotus Cars is contract manufacturer for the Tesla Roadster, with Tesla as supplier to Hethel factory.

Technology
For those of you who don't know, the Lotus Elise's chassis is a work of genius. Richard Rackham's insight was to construct the entire chassis out of a collection of custom aluminium extrusions that are bonded (glued) together. Bonding instead of welding allows for thinner aluminum as joins have a larger material area to transfer loads between members and avoids material degradation from heating.
Some have suggested that the Tesla Roadster is built on a Lotus chassis. This is not strictly true, but yes it is based on it.
Tesla licensed the Elise chassis technology, but Tesla's UK-based chassis team designed the Roadster's chassis using their technology. The suspension and occupant protection systems are very similar. But here are a few key differences:
- Tesla re-engineered the main chassis rail extrusions, making them stronger and thereby allowing lowering of the doorsill height by 2 inches to allow taller drivers. (Elon and Martin are both more than 6' tall)
- Changing chassis rails behind the seats. Lotus simply bends the rails. Tesla miter-cuts the rail, then bonds them together at the correct angle with a custom bracket. This solution was in connection with lowering of the sills, to reduce manufacturing complexity.
- They eliminated the box section that surrounds the gas tank on the Elise.
- The Tesla Roadster achieves slightly higher stiffness with the structural box that encloses the battery pack.
- They designed a unique rear sub-frame, to accommodate a battery pack and electric drivetrain rather than a gas tank, engine, and exhaust system.
- They lengthened the Tesla Roadster's wheelbase by 2 inches – rearward of the seats, giving more room for the battery pack, shifting the weight forward to keep the distribution reasonable, also reducing ride choppiness from the shorter wheelbase.
- They beefed up the composite crash structure at the front (a clever Lotus's innovation) to accommodate the increased weight of the Tesla Roadster. Weight is a Tesla weakness.
The suspension components were beefed up to accommodate the increased weight.
- They used larger brakes – both front and rear to cope with the additional weight.
Tesla engineers extensively modeled the new Tesla chassis starting with Lotus computer models.
Tesla also licensed key safety systems from Lotus. This was to save time and money as a shortcut to making a car from nothing. Many suppliers of critical safety systems (principally airbags and ABS brake systems) are geared up to work with very large OEM manufacturers.

Engineering and Styling
Lotus Engineering principally does engineering and design work for other car companies. Many major car companies have hired Lotus Engineering for some work or other over the years. Tesla hired Lotus Engineering for various bits of analysis, engineering, supply chain help, and body styling.
In the beginning, Tesla thought to carry over some of the Elise body panels – because the cost of tooling so many parts when Tesla had practically no money. But Elon Musk (a McLaren F1 owner, had pretty high expectations for the car's looks) pushed for changes.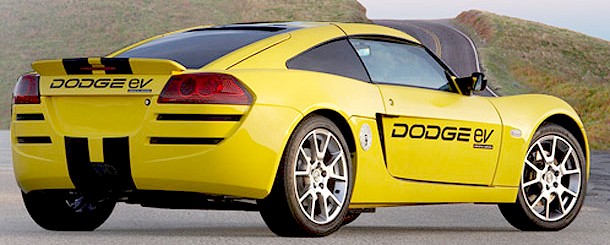 Manufacturing
Lotus Cars is one of the very few companies in the world that has manufactured cars for competitors: the Vauxhall VX-220 and its cousin, the Opel Speedster, were manufactured on the same line that builds the Elise and the Exige. Their assembly line is designed such that they can intersperse different models on the same line – no easy feat. This made them a natural partner for manufacturing. Lotus certainly is not the least expensive car factory in the world, and the exchange rate to the Pound Sterling keeps getting worse, so for us, the Hethel factory is limited as a contract manufacturer only for high-end cars. But they are great partners for the Roadster.
Tesla's Market Position
The Tesla Roadster does indeed carry some Elise DNA. But it is a longer car, designed to deliver a different experience. Tesla are pleased with their friends at Lotus, but their goal was to become a full-blown car manufacturer, with their own factory and a broader product line.

HYDROGEN FUEL CELL CARTRIDGE - It looks like a battery cartridge. It performs like a battery cartridge. It stores energy like a battery cartridge, but it is a hydrogen fuel store and fuel cell cartridge combination. Where lithium and cobalt raw materials may limit the production numbers of EVs as green motoring becomes the norm, hydrogen in a safe format might offer unlimited possibilities. The concept is compatible with SMARTNET FASTCHARGE service stations. NOTE: This is just a concept, not a product yet. More development is needed to before mass production could be entertained. Design Copyright and patent(s) pending February 2020, all rights reserved Bluebird Marine Systems Ltd.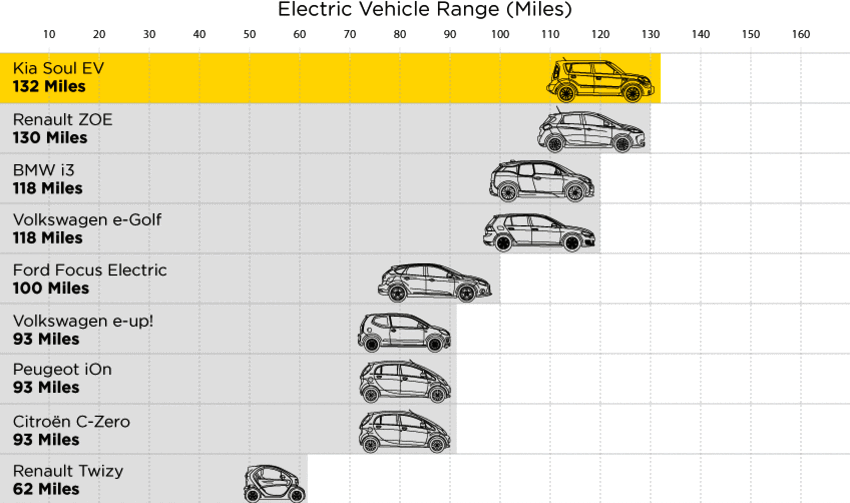 EXAMPLES OF EV RANGES - For most users, 100 miles range would allow the shopping run and visits to the folks and friends, without too much of a panic about range limitation. As soon as this range is exceeded, these cars become useless in terms of replacing petrol and diesel cars. What is needed is an infrastructure that replaces the convenience of fossil fuel servicing with the advantages of zero emissions and renewable energy, to create a truly sustainable society in United Nations' terms: SDG 7, 11 and 13.
EUROPEAN AUTO MANUFACTURERS INCLUDE:
- Audi
- BMW
- Citroen
- Fiat
- Ford
- Lotus
- Mercedes
- Peugeot
- Renault
- Seat
- Smart
MAKES OF ELECTRIC TRUCKS
- DAF
- Renault
- MAN
- Volvo
TESLA S CARTRIDGE EXCHANGE - This concept is not a million miles away from SMARTNET, except that the underground method makes it expensive and complicated. This is a variation of the Better Place system. The point here is that with a bit of tweaking, FASTCHARGE can be made to work in practical terms.
A - Z of CARS and MOTORCYCLES
CONTACTS
..
LINKS & REFERENCE
https://www.latimes.com/business/story/2020-01-06/elon-musk-tesla-china
https://www.visualcapitalist.com/extraordinary-raw-materials-in-a-tesla-model-s/
https://www.tesla.com/blog/lotus-position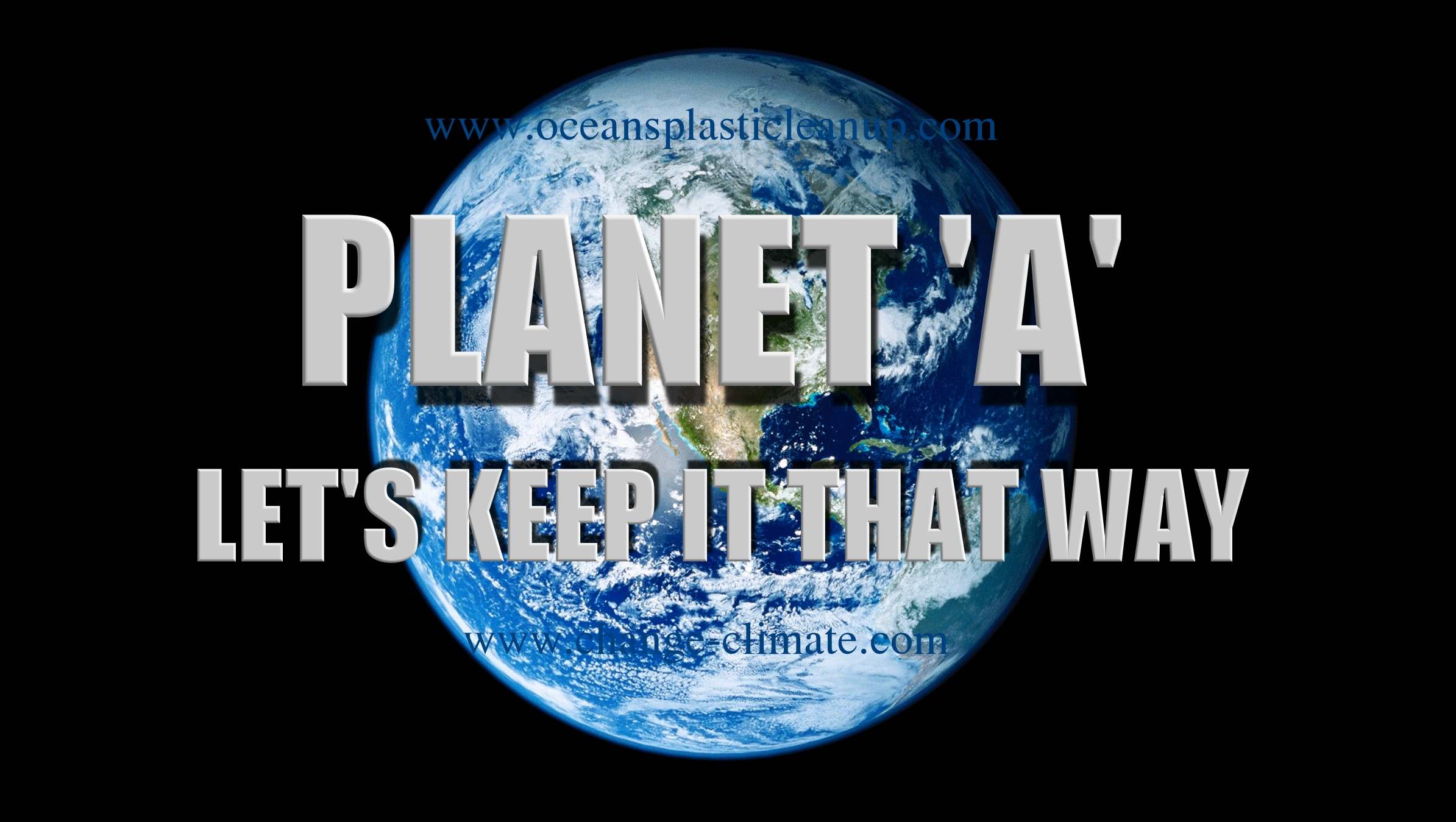 Please use our A-Z INDEX to navigate this site