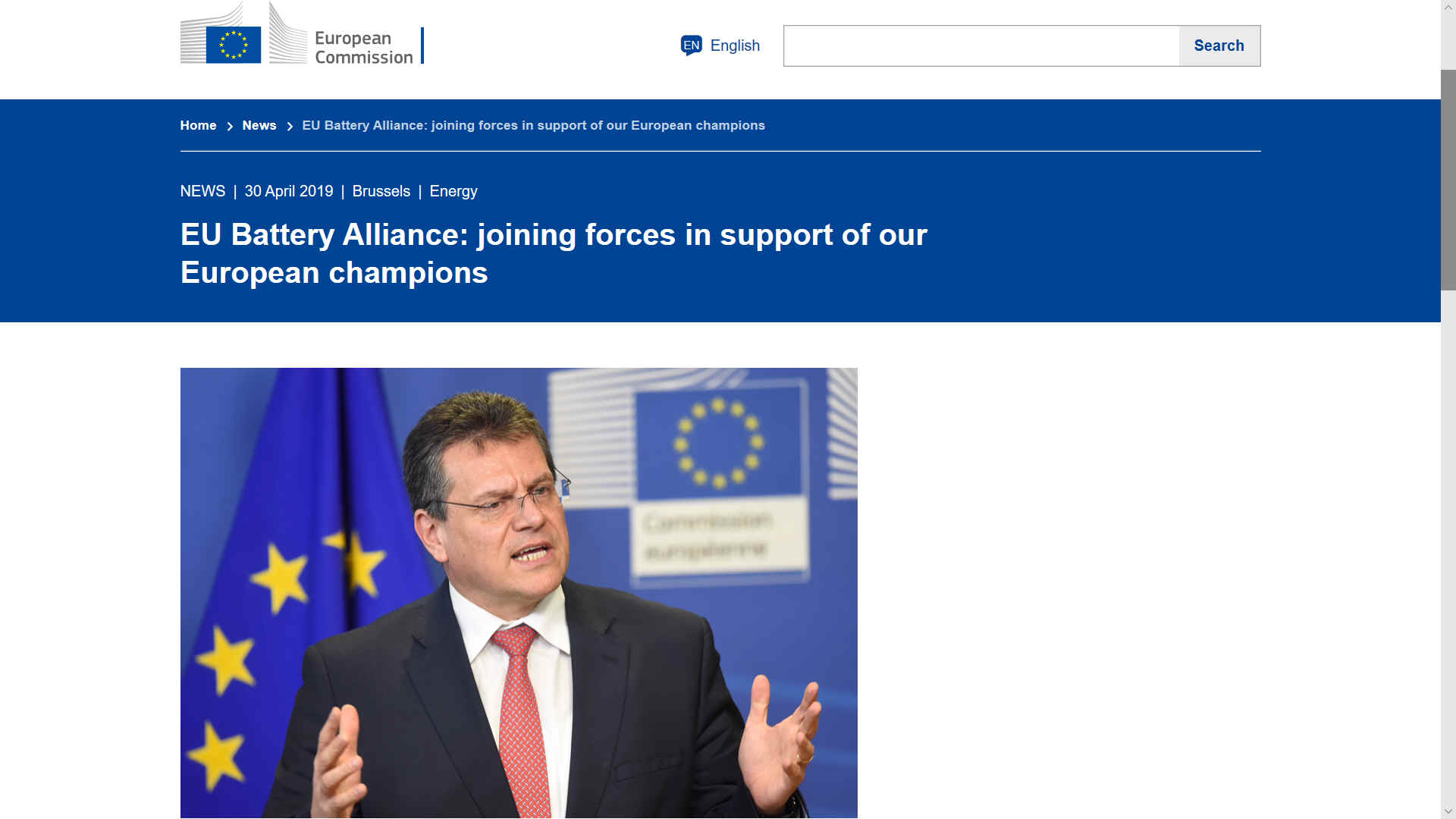 Vice-President Maroš Šefčovič - The EU Battery Alliance is helping to join up the dots in support of local suppliers and manufacturers. The former lack of industry is going to need all the incentives the Commission can muster after years of decline.
For Europe, battery production is a strategic imperative for clean energy transition and the competitiveness of its automotive sector. Moreover, the Commission's 'new industrial policy strategy' goal is to make the EU the world leader in innovation, digitisation and decarbonisation.


"Batteries are at the heart of the industrial revolution and I am convinced that Europe has what it takes to become the world's leader in innovation, de­car­­bon­­i­­sa­­­tion and digitisation."
- Vice-President Maroš Šefčovic
"Europe is investing in a competitive and sustainable battery manufacturing sector. We want to provide a framework that includes secure access to raw materials, support for technological innovation and consistent rules on battery production. We envisage a strong battery industry that contributes to the circular economy and clean mobility."
- Commissioner Elżbieta Bieńkowska
Commissioner in charge of competition Margrethe Vestager, has said:

"Our State aid rules support innovation and sustainability, which are key challenges also for batteries. We have put in place special State aid rules for Important Projects of Common European Interest to facilitate cooperation between several Member States and companies to jointly design and implement risky and ground-breaking research and innovation projects, whilst ensuring that their benefits are shared widely and do not distort the level playing field in Europe. In December, we approved €1.75 billion in State aid, which unlocked significant private funding for an important project in the microelectronics sector. We are now working closely with Member States and companies to help make their plans for such projects in the field of batteries a reality."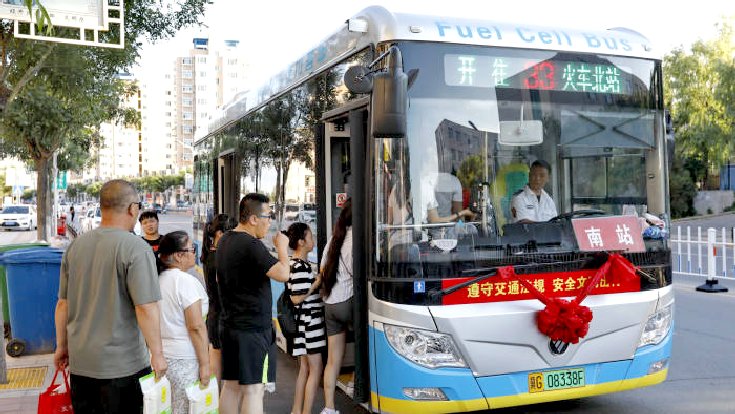 FINANCIAL TIMES JAN 2019 - Beijing has spent an estimated $58.8bn subsidising its electric car industry over the past decade, according to the US-based Center for Strategic and International Studies, creating the world's largest market for electric cars as well as a dominant position in batteries— surpassing Japan and South Korea. Subsidies have also helped propel Chinese solar makers into the ranks of the world's largest producers, overtaking competitors in the US and Europe.
Randy MacEwen, chief executive of Canada's Ballard Power, one of the world's largest fuel cell manufacturers, is quoted as saying: "If you look at what China did in solar, in wind and in battery electric vehicles the subsidy tap was opened and it brought a lot of capital and companies to these new markets, which resulted in China being the leader in all three of these segments," "We expect to see something similar with the fuel cell industry."
The European Battery Alliance (EBA) was launched in October 2017 by Vice President Šefčovič. This cooperative platform gathers the European Commission, interested EU countries, the European Investment Bank, key industrial stakeholders and innovation actors.
The immediate objective is to create a competitive manufacturing value chain in Europe with sustainable battery cells at its core . To prevent a technological dependence on our competitors and capitalise on the job, growth and investment potential of batteries, Europe has to move fast in the global race.
According to some forecasts, Europe could capture a battery market of up to €250 billion a year from 2025 onwards. Covering the EU demand alone requires at least 10 to 20 'gigafactories' (large-scale battery cell production facilities).
The scale and speed of the necessary investment require a combined effort to address this industrial challenge.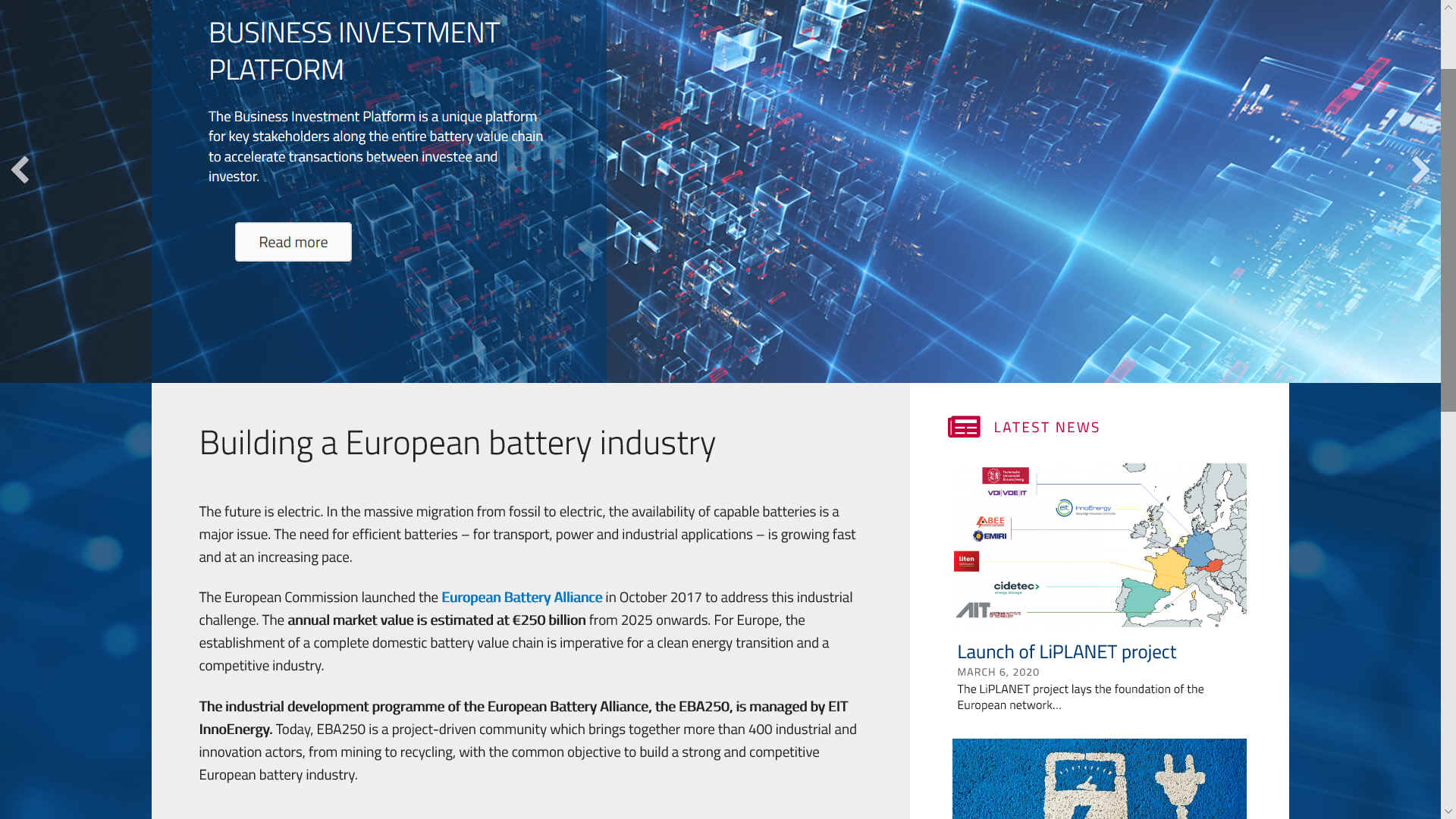 Strategic action plan for batteries
With the strategic action plan for batteries, the Commission adopted a comprehensive set of concrete measures to develop an innovative, sustainable and competitive battery 'ecosystem' in Europe. The plan aims to secure access to raw materials for batteries from resource-rich countries outside the EU and facilitate access to European sources of raw materials, as well as access secondary raw materials by recycling in a circular economy of batteries support scaled European battery cell manufacturing and a full competitive value chain in Europe.
The Alliance is bringing key industry players and national authorities together and work in partnership with EU countries and the EIB to support integrated (cross-border) manufacturing projects at scale strengthen industrial leadership through accelerated research and innovation support to advanced (e.g. Lithium-ion) and disruptive (e.g. solid state) technologies develop and strengthen a highly skilled workforce along the whole value chain to close the skills gap.
This includes providing adequate training at EU and country level, re-skilling and upskilling, and making Europe attractive for world-class experts in the field support the sustainability of EU battery cell manufacturing industry with the lowest environmental footprint possible.
This entails setting requirements for safe and sustainable battery production in Europe ensure consistency with the broader EU regulatory and enabling framework (clean energy strategy and mobility packages, trade policy, etc.)
CAR JANUARY 2020 - Solid state batteries - what are they and how do they work?

Electric cars are improving constantly in terms of mileage, performance and charging time – but there's still a lot of room for improvement. While the number of hybrid cars is only likely to increase, fully-electric vehicles aren't quite ready overtake the internal combustion engine.
That's because most EVs and hybrids rely on electric motors powered by lithium-ion batteries, using the same tech that powers smartphones and laptops. Essentially an evolution on chemical batteries, lithium-ion batteries work well in EVs, but there are better solutions.
The use of a liquid electrolyte in lithium-ion batteries comes with a suite of disadvantages. Capacity and ability to deliver peak charge deteriorates over time and lithium-ion batteries also bleed a lot of heat, requiring weighty cooling systems to be integrated into their design. And thanks to the flammable liquid they contain, lithium-ion batteries can catch fire or even explode if damaged in an accident.

For the last few years, car makers have begun to mention solid state batteries as the next breakthrough EVs, usually quoting insane performance and range at the same time. So, what makes solid-state battery tech so good for EVs, how does it work – or is it just a bunch of vapourware?
What are solid-state batteries?
Simply put, solid-state batteries use a solid electrolyte as opposed to the liquid or polymer gel one found in current lithium-ion batteries, and it can take the form of ceramics, glass, sulphites or solid polymers.

Solid electrolyte aside, solid-state batteries function much like those in lithium-ion batteries, in that they contain electrodes (cathodes and anodes) separated by an electrolyte that allows charged ions to pass through it.
How do solid state batteries work?
Much the same way as a normal battery, if we're honest. The flow of ions trigger a chemical reaction between the battery's materials called 'Redox' where, when discharging power, oxidation occurs at the anode to create compounds with free electrons, which deliver electric energy, and reduction at the cathode which sees compounds gain electrons and thus store power. When a battery is charged the process is reversed.
Much like lithium-ion batteries, when delivering power in solid-state batteries, aka discharging, positively charged ions travel through the electrolyte from the negative electrode (anode) to the positive one (cathode). This leads to a build up of positive charge in the cathode which attracts electrons from the anode. But as the electrons can't travel through the electrolyte they have to travel across a circuit and thus deliver power to whatever it's connected to, say an electric motor.
During charging, the opposite happens with ions flowing to the anode building up a charge that sees electrons pulled to it across a circuit from the cathode. When no more ions will flow to the negative electrode, the battery is considered fully charged.
Solid-state batteries have been around for a while, but are only used for small electronic devices like RFID tags and pacemakers and in their current state are non-rechargeable. As such, work is being done to allow them to power larger devices and be recharged.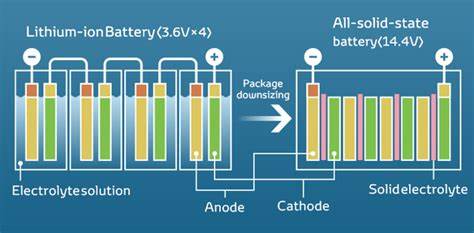 What makes solid-state batteries the next big thing?

Thanks to the solid electrolyte having a smaller footprint, solid-state batteries promise some two to ten times the energy density of lithium-ion batteries of the same size. That means more powerful batteries without extra space, or more compact battery packs without compromising on power. That means powerful and longer range electric cars or more compact and lighter EVs. They are also expected to charge faster.

Better efficiency and energy density means solid-state batteries don't require the cooling and control components that lithium-ion batteries do either, and that means a smaller overall footprint along with more chassis freedom and less weight. It's little wonder that solid state is most quoted by performance car manufacturers; Bentley sees the technology as its primary way to make electrification work for them.

Safety is another advantage solid-state batteries claim to offer. Exothermic reactions in lithium-ion batteries can cause them to get hot, expand and potentially rupture spilling flammable and hazardous liquid electrolyte; in some cases this has caused minor explosions. Having a solid electrolyte effectively bypasses this problem.

Finally, the use of the solid-state electrolyte means the batteries can withstand more discharge and charge cycles than lithium-ion batteries, as they don't have to suffer electrode corrosion caused by chemicals in the liquid electrolyte or the build up of solid layers in the electrolyte that deteriorates battery life. Solid-state batteries could be re-charged up to seven times more, giving them a potential lifespan of ten years as opposed to the couple of years a lithium-ion battery is expected to effectively last for.
Drawbacks

You might wonder why solid-state batteries aren't being used in EVs given they seen to be the panacea to the problems in lithium-ion batteries. But the challenge with solid-state batteries is they are very difficult to manufacture at scale.

Not only are they currently too expensive to be pushed out into commercial use, there's still a lot of work to be done to make them ready for mass market use, notably in EVs.

At the moment, there's still a need to find the right atomic and chemical composition for a solid electrolyte that has the right ionic conductivity to deliver enough power for an EV motor.

That's why we prefixed the advantages of solid-state batteries with 'could' as they've yet to prove themselves out in the real-world in a consumer gadget let alone an electric car.

Getting the solid electrolyte right is particularly important as it's the precursor to allowing the use of lithium anodes, which can produce more lithium-ions and thereby more energy. A solid-state electrode is thought to be the solution to the problem of damaging needle-like structures called dendrites forming on the anode as it charges.
Charging ahead
Despite these challenges, the allure of solid-state batteries is clearly strong, as Toyota, Honda, and Nissan teamed up to create the Libtec consortium to develop solid-state batteries, with the former supposedly due to reveal a solid-state battery powered car at the Tokyo Olympics this year.

And there are academic institutions, battery makers, and material specialists looking into how solid-state batteries can be developed into next-generation power sources for mass use. There's no shortage of hype and interest in solid-state batteries.

However, Toyota doesn't expect to manage mass production of solid-state batteries until the middle of the decade. And other car makers like Volkswagen aren't expecting to have solid-state batteries ready for car use until at least 2025.

IBM and Daimler are working together to better understand battery technology. 'We need to find a fundamentally different chemistry to create the batteries of the future,' Katie Pizzolato, director of applications research at IBM, says. 'Quantum computing could let us effectively peer inside the batteries chemical reactions, to better understand the materials and reactions that will give the world those better batteries.'

Vacuum and other air-blowing tech maker Dyson had planned to make an electric car powered by solid-state batteries by 2021. But it killed off its car plans last Autumn, though it aims to keep working on the battery tech.

Fisker Inc, the reincarnation of the collapsed Fisker Automotive, previously stated a lofty ambition of having a car that uses solid-state batteries ready for 2020. But at the Consumer Electronics Show this year, it simply showed off the Ocean SUV, which is powered by lithium-ion batteries; there was no word on a solid-state battery setup.

So while there's a lot of activity around the development of solid-state batteries, it's quite unlikely you'll see an EV powered by them on the road any time soon.
A short circuit

As one of the largest lithium-ion battery makers in the world, Panasonic has skin in that battery game. Nevertheless it reckons solid-state batteries are still some ten years away from commercial use.

It does co-own Tesla's Gigafactory and supplies the batteries for Tesla cars, and it reckons the improvement in EV batteries in the short-term will come from further developing lithium-ion batteries.

Rather than go down the solid-state route, Tesla is working on improving the performance of lithium-ion batteries, with it last year touting new chemistry which could power an EV for more than a million miles.

Given the improvements in lithium-ion batteries and the millage that can be extracted out from them, as well as how they are already being mass produced, it's unlikely we'll see them ousted by solid-state batteries anytime soon.

But solid state batteries do look like the future power source for electric cars, it's just the road to them might be longer than first thought. By Roland Moore-Coyler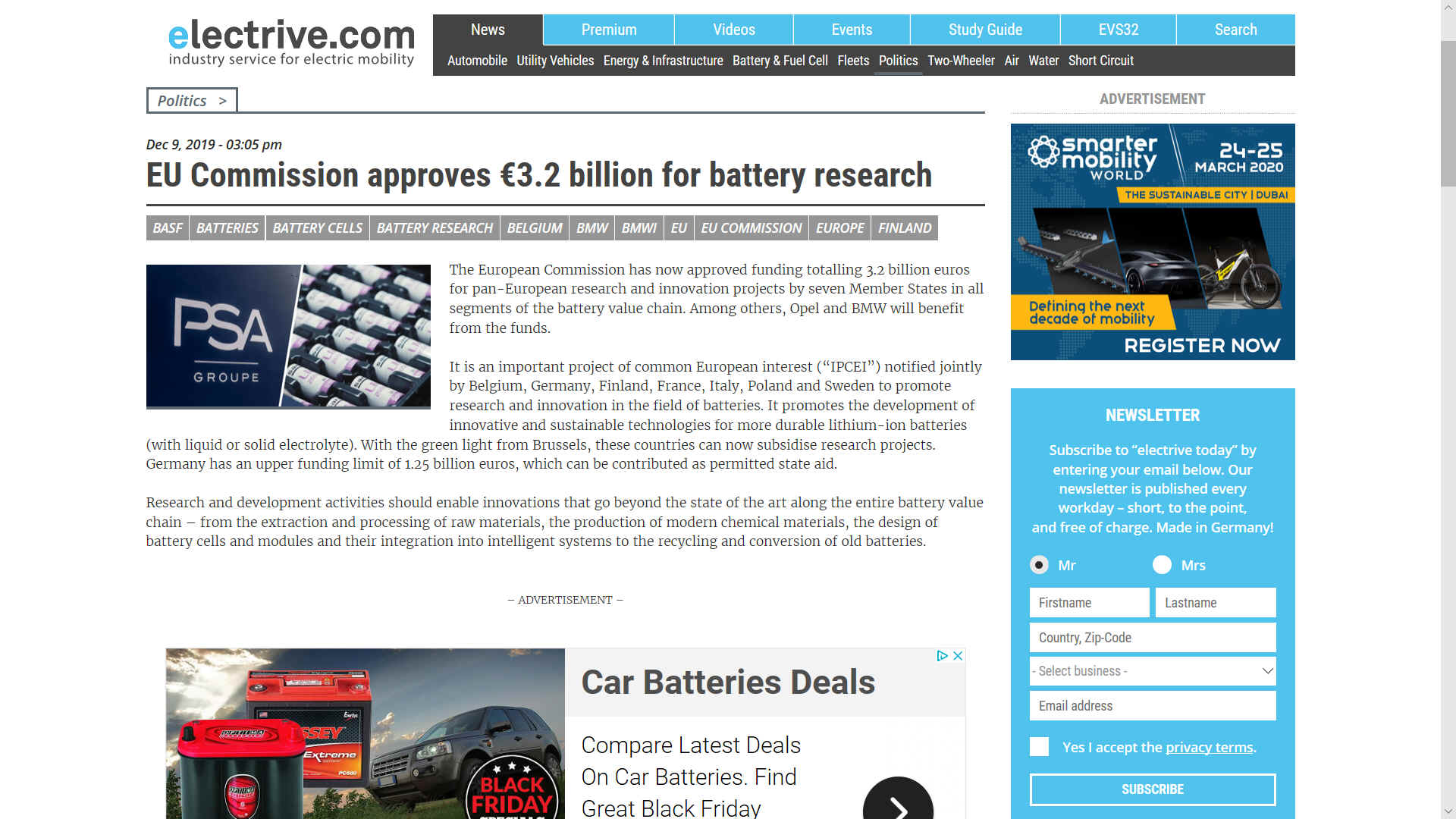 ELECTRIVE.COM - Dec 9, 2019 - EU Commission approves €3.2 billion for battery research

The European Commission has now approved funding totalling 3.2 billion euros for pan-European research and innovation projects by seven Member States in all segments of the battery value chain. Among others, Opel and BMW will benefit from the funds.
It is an important project of common European interest ("IPCEI") notified jointly by Belgium, Germany, Finland, France, Italy, Poland and Sweden to promote research and innovation in the field of batteries. It promotes the development of innovative and sustainable technologies for more durable lithium-ion batteries (with liquid or solid electrolyte). With the green light from Brussels, these countries can now subsidise research projects. Germany has an upper funding limit of 1.25 billion euros, which can be contributed as permitted state aid.

Research and development activities should enable innovations that go beyond the state of the art along the entire battery value chain – from the extraction and processing of raw materials, the production of modern chemical materials, the design of battery cells and modules and their integration into intelligent systems to the recycling and conversion of old batteries.

In Germany, BMW, BASF, Opel, Umicore and Varta are to receive funding to develop innovative battery modules, for example, which can be used not only in the automotive sector but also in power tools. The exact projects are listed in the Federal Ministry of Economics and Technology's information site, a link can be found at the end of this article. In the case of Opel, for example, battery cell production is the subject of a joint venture with the parent company PSA and the French battery manufacturer Saft – the first consortium to apply for the so-called "Altmaier billion". In the German government press release, the BMWI writes that this is supposed to be the Opel component plant in Kaiserslautern, which until now, only existed as a rumour. The second group of companies submitted their application for pre-notification at the end of November.

German Federal Minister for the Economy Minister Peter Altmaier was pleased. "We want to build the most innovative and sustainable batteries in Germany and Europe and thus secure added value and jobs in Europe," the minister said in a statement. "The task now is to get the concrete projects up and running quickly."
This is by no means a sign that the companies involved can rest on their laurels. Should the technologies developed within the framework of the project yield higher returns than expected, the companies should repay part of the tax money received to the state concerned. This regulation is to be monitored by a supervisory body consisting of representatives of the seven states and the EU Commission. By Chris Randall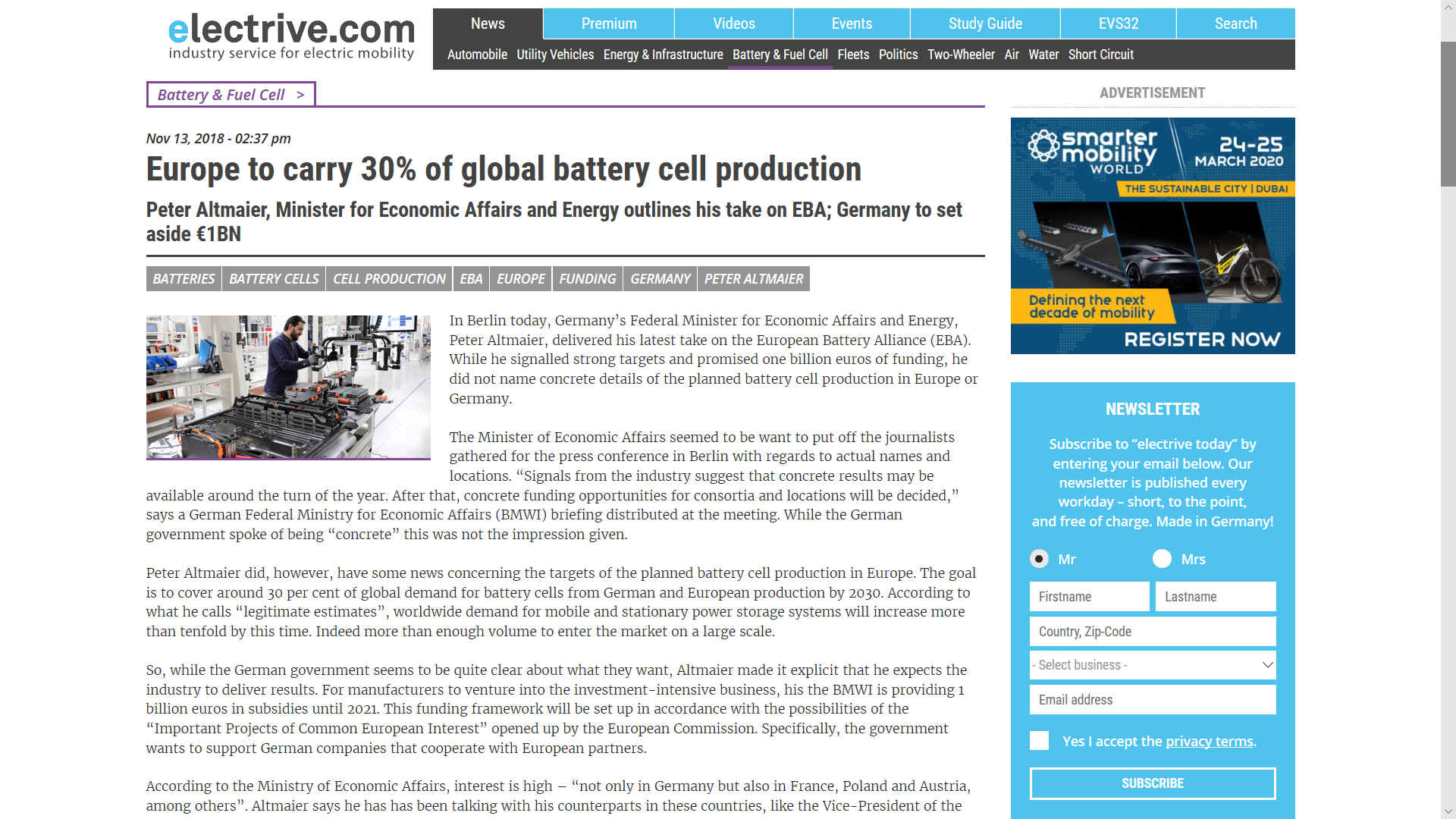 ELECTRIVE.COM Nov 13, 2018 - Europe to carry 30% of global battery cell production

Peter Altmaier, Minister for Economic Affairs and Energy outlines his take on EBA; Germany to set aside €1BN.

In Berlin today, Germany's Federal Minister for Economic Affairs and Energy, Peter Altmaier, delivered his latest take on the European Battery Alliance (EBA). While he signalled strong targets and promised one billion euros of funding, he did not name concrete details of the planned battery cell production in Europe or Germany.
The Minister of Economic Affairs seemed to be want to put off the journalists gathered for the press conference in Berlin with regards to actual names and locations. "Signals from the industry suggest that concrete results may be available around the turn of the year. After that, concrete funding opportunities for consortia and locations will be decided," says a German Federal Ministry for Economic Affairs (BMWI) briefing distributed at the meeting. While the German government spoke of being "concrete" this was not the impression given.
Peter Altmaier did, however, have some news concerning the targets of the planned battery cell production in Europe. The goal is to cover around 30 per cent of global demand for battery cells from German and European production by 2030. According to what he calls "legitimate estimates", worldwide demand for mobile and stationary power storage systems will increase more than tenfold by this time. Indeed more than enough volume to enter the market on a large scale.
So, while the German government seems to be quite clear about what they want, Altmaier made it explicit that he expects the industry to deliver results. For manufacturers to venture into the investment-intensive business, his the BMWI is providing 1 billion euros in subsidies until 2021. This funding framework will be set up in accordance with the possibilities of the "Important Projects of Common European Interest" opened up by the European Commission. Specifically, the government wants to support German companies that cooperate with European partners.
According to the Ministry of Economic Affairs, interest is high – "not only in Germany but also in France, Poland and Austria, among others". Altmaier says he has has been talking with his counterparts in these countries, like the Vice-President of the European Commission, Meros Sefcovic, the responsible EU Commissioner Margrethe Vestager and industry representatives for quite some time. The government's approach to industrial battery cell production does seem to be a strategic one, which is what must now be made concrete with all parties involved.
While Altmaier has announced various plans for German or European cell production in an almost weekly rhythm, any such initiative has yet to materialise. Today he had reportedly wanted to present a new battery cell consortium, but expectant journalists were again left without news of specific plans and no players.
Only a month ago, minister Altmaier proposed the construction of two large-scale factories, funded with a billion euro each. He has now confirmed said funding. Yet, if Germany will ever become big in batteries is still uncertain. So far, Germany and Poland have reportedly agreed to cooperate on the undertaking.
Altmaier's call once more echoed the European Commission that has started to shape a European Battery Alliance (EBA) not unlike Airbus earlier this year. While the Commission is calling for a "green battery" that adheres to EU standards in order to set it apart from Asian competitors, the industry, however, is pointing to a technological solution, namely solid-state batteries. The German government has apparently also reserved funding for this purpose: 16 million euros are to form a new research cluster.
On the European level, players such as Northvolt of Sweden or Saft of France, that set up a cooperation with Siemens, Manz and Solvay are moving ahead and want to develop (solid-state) batteries with EU funding. Currently, big companies from China and Korea such as CATL and SK Innovation are already working on local battery cell production on the continent. By Nora Manthey
MORE THAN 400 PARTICIPANTS COVERING THE ENTIRE BATTERY VALUE CHAIN
Collaboration of more than 400 participants, covering the entire battery value chain:
Timeline
Since the launch of the European Battery Alliance, there have already been tangible developments with the announcements of industrial consortia or partnerships.
Q&A
Why does the EU need to produce batteries instead of importing them?
The battery will represent a high proportion of the value added in the car of the future. Since the car industry is a major player in the European economy, our aim is to retain as much of the value creation in Europe as possible. If battery production is primarily sourced from third countries, European manufacturers will be vulnerable to disturbances in the supply chain. At the same time, Europe will have less influence over standards setting to minimise the environmental impact of battery manufacture.
Currently, the EU has no capability to mass produce battery cells. Europe relies on battery cells from foreign, mainly Asian suppliers. The lack of European cell manufacturing base puts the EU at a competitive disadvantage – it jeopardises the position of EU's industry because of security of supply chain issues and increases costs due to transportation, time delays, weaker quality control or limitation on the design.
Europe has what it takes to become a world leader in sustainable battery technology. The EU is already a leader in many sectors of the battery value chain and has great potential in recycling and the circular economy. We are acting fast to establish a full and innovative, competitive and sustainable battery value chain, with large-scale battery cells production at its core.
It is important to act now and fast. With the shift towards e-mobility, battery demand is expected to surge. Batteries can be a major source of jobs, economic growth and investment for the EU. Some 4-5 million jobs may be created as a result of the EU taking the lead in this sector.
How can the EU compete with its Asian competitors who currently have the lead and can deliver a cheaper product?
The technology of batteries evolves rapidly. In any high-tech field, today's leaders cannot rest on their laurels. Investment in R&D underpinned by a strong scientific base and commitment by all stakeholders can take Europe into the lead.
The EU has invested a lot of money to support research and innovation in batteries. Now it is time to capitalise on these investments and create the partnerships and factories to produce the batteries Europe needs. The next field for competition will be the Li-ion solid state.
What EU-based consortia are emerging and where does the money come from?
Northvolt has started the construction of a demonstration line in Sweden in Vasteras, with a €52.5 million loan from the European Investment Bank. The production is to start in the second half of 2019. Moreover, Northvolt has also obtained a permit to construct a larger scale facility in Skellefteå in Sweden. The company is also teaming up with the BMW Group and Umicore in a consortium covering a complete and sustainable value chain for battery cells for electrified vehicles in Europe. It is being financed from their own resources.
The battery maker SAFT announced in February 2018 a consortium with Solvay, Umicore, Siemens and Manz to develop and industrialize next generations of battery cells with solid state technology and some preliminary development on advanced lithium-ion.
Companies and research institutions in Germany are working with great ambition to establish a battery cell production in Germany in due time.
Siemens is working with the entire cell manufacturing value chain on manufacturing challenges and solutions, and has recently engaged in piloting the first fully automated and digitized production lines in Europe.
Umicore announced in June 2018 a major investment in Poland – Nysa – for the production of cathode materials. The plant will build upon the state-of-the-art technologies and is due to start deliveries in late 2020.Furthermore, a new Process Competence Centre will be built in Belgium to develop and scale up high-efficiency production technologies.
BASF is a strong player in the battery materials market. The company expects the market for lithium-ion batteries to grow rapidly and plans to add production capabilities in Europe.
Solvay is working on developing state-of-the-art electrolytes and electrode binders and separators that are needed for highly efficient batteries. The company is considering building a plant in Europe.
What role the state aid will play and is the public funding in general justified?
Leaving aside any other uses of batteries in the future, the car industry needs batteries to stay globally competitive and a globally competitive car industry is very important for the EU economy. However, the creation of an EU-based battery industry is a long term strategic goal. One which we cannot expect car manufacturers to support on their own. Given the promise a long term rewards for the EU, public investment in developing the battery industry is a no-brainer.
Where projects require State Aid, different rules may apply. For example, collaborative Research, Development and Innovation (R&D&I) projects may receive high levels of support (up to 70% of the costs of applied research for large enterprises and even higher for SMEs). Moreover, production investments in disadvantaged areas of the EU can be eligible for support under Regional aid rules.
As part of the 2018 Action Plan on batteries, Important Projects of Common European Interest (IPCEI) may be set up. Such a project can benefit from high levels of aid (up to 100% of the funding gap). They must involve several Member States, generate positive spill-overs across the EU and be extremely ambitious in terms of research and innovation.
How will the EU ensure that the battery sector does not cause environmental disasters because of its raw material intensity?
Future batteries will play a key role in enabling a green and secure energy supply for Europe. Their development can create jobs and support growth in key industries. But the pursuit of commercially competitive, high-performance batteries needs to go hand-in-hand with the quest to lower their environmental impact.
Considering the entire lifecycle of batteries, the environmental gains of using batteries offsets the environmental impact triggered by their production. Recycling plays an essential role to ensure this. Recovering materials at the end of the life of batteries reduces the impact of mining and manufacturing: CO2 emissions are lowered, less hazardous substances are used and the local impact of mining activities is reduced. This is why the EU has a policy aimed to ensure the recycling of spent batteries, the Batteries Directive. However, the full potential of recycling still needs to be untapped.
Other opportunities to tackle a range of environmental issues exist, such as using non-toxic materials; increasing energy density; extending battery lifespan or improving charging efficiency. Changes in design and production could bring about substantial environmental benefits: more efficient use of raw materials, reduced impacts of pollutants on human health and nature, plus fewer GHG emissions and lower energy consumption associated with the manufacture and use of batteries.
When it comes to the extraction of the minerals and the treatment of metals used in batteries, these processes usually take place outside of the EU, and in some cases in countries unable or unwilling to implement adequate health, labour and environmental protection conditions. The EU should not offshore the environmental impact of the production of the batteries used in Europe. Environmental, health and social conditions within the EU are amongst the highest in the world, but nothing prevents the development of fully compliant extractive activities here as it is already the case for some metals.
How is the development of infrastructure keeping up with an ongoing shift to e-mobility?
Having the right infrastructure is key for e-mobility to take off. People won't by electric cars if they can't recharge them, but why invest in infrastructure if people aren't buying e-vehicles? To break this vicious circle, investment is needed.
We now have almost 135.000 public rechargers in place across the EU. However, it is estimated that by 2020, 440.000 publicly accessible recharging points would be needed - a significant increase compared to today. Reaching this objective would require significant investments, especially in urban areas.
Besides expanding the network, it will also need to be improved. Most importantly, the network needs to be interoperable cross-borders.
The roll-out of alternative fuels infrastructure is supported by the Connecting Europe Facility (CEF), the EU's financial mechanism to support the development and modernisation of infrastructure. In total, CEF has so far supported 641 projects with a total amount of €22.3 billion.
Additionally, €450 million is made available to finance alternative fuel infrastructure through the InnovFin Energy Demo Projects (EDP) and CEF Debt Instrument. They are managed by the European Investment Bank.
Is the EU only investing in batteries as key technology for mobility and decarbonisation?
In the context of decarbonisation, the EU also supports research and innovation in Fuel Cells and Hydrogen technologies both for energy and mobility applications. Within the Horizon 2020 framework programme the EU invests €665 million in the Fuel Cells and Hydrogen Joint Undertaking – a public-private partnership with the hydrogen industry.
Moreover, within the European Green Vehicles Initiative, energy efficiency of vehicles and alternative powertrain projects are funded, such as natural gas.
Within more basic experimental research programmes, a large portfolio of research topics is funded to explore the potential of future technologies to decarbonise transport.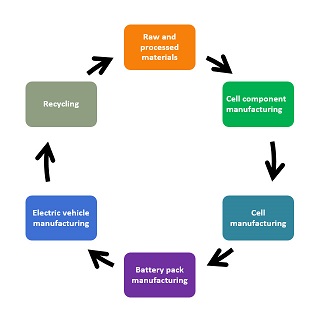 VEHICLES & BATTERIES
Batteries of all shapes and sizes are powering around 3 million electric vehicles around the world today. That incompatibility is perceived as a major blocker to around 90% EV takeup, if service stations are to be able to instantly recharge around 1.17 billion vehicles out of 1.3 billion total - and where this figure is sure to increase in line with projected population growth.
If (as in our view) the objective is to be able to use one standard energy device for transport and alternative energy storage, the format has to be very carefully designed to cater for different chemistries, as future proofing. Not many years ago lead-acid and nickel-iron accumulators were all we had to work with. The limited energy density and cost, were major problems.
Today we are into lithium batteries in a big way, but there are also hydrogen and air-aluminum fuel cells and other energy storage formats that could enter the fray. Hence we should be prepared for new discoveries. Even so, lithium is practical and economical and with mass production of a Standard Cartridge, the cost will fall even further - making electric cars more attractive to motorists.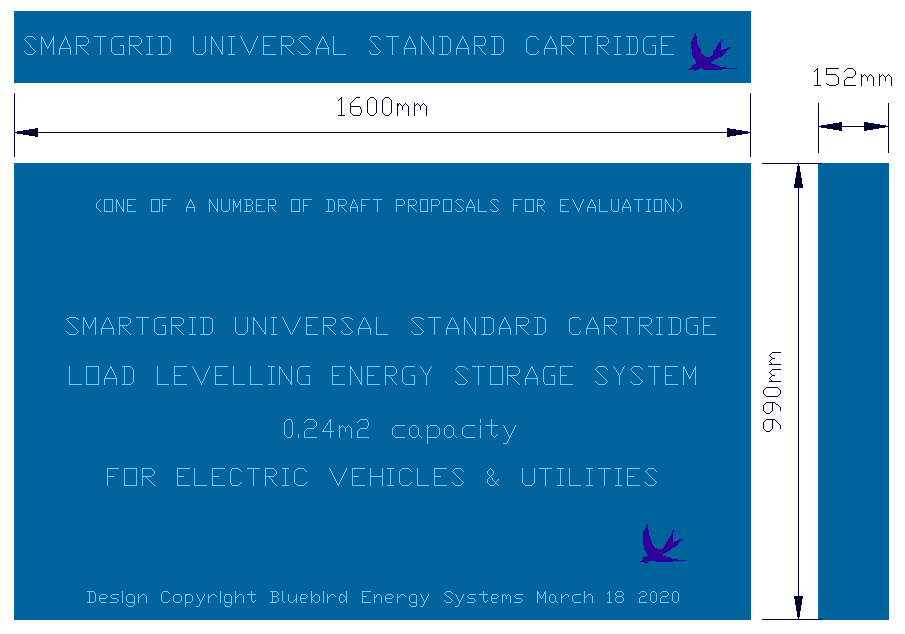 BATTERY CARTRIDGE FORMAT PROPOSAL - This cartridge format provides 0.24 of a meter cubic capacity. All of these formats can be used in multiples to provide up to 1.92 of a cubic meter capacity. This is one of a number of sizes that we will be evaluating as part of a study we hope to obtain funding for, well before the end of 2020. There is after all a climate emergency. How urgently the G20 rate the urgency of the situation is beyond our control, but judging by the membership of the Alliance, it seems they mean business. After a survey of vehicles and fine tuning of the best fit, aiming for 90% of existing vehicle platforms, we should have an energy cartridge that will see us into the Age of Clean Transport (ACT), but only if we ACT now.
CONTACT CLEANER OCEAN FOUNDATION & BLUEBIRD ENERGY
We are interested in working with the EBA members, looking forward to the eventual cost effective mass production of a battery cartridge locally for our SmartNet service stations for electric vehicles:

SMARTNET_EV_Service_Stations_Hybrid_Universal_Battery_Recharging_Hydrogen_Fuel_Cells

The cartridges will be used in various combinations to supply instant energy for cars, buses and trucks using a unique swapping arrangement, while the service stations that smart charge the returned units might double as load-levelling energy-storage for utilities that are investing in solar and wind electricity generation and distribution.

Ultimately, we would like to help European nations to compete in terms of sustainability, so creating a circular economy, not reliant on imports, except where absolutely necessary, such as for raw materials.

We are looking to apply for EC funding as and when suitable calls are published, at which time we will need to form collaborative partnerships.

If this is of interest to your company, please contact Nelson Kay (Cleaner Ocean Foundation) or Jamie Hughes (Bluebird Energy Systems) for more details.
EU PRESS CONTACTS

Anca PADURARU

Phone: + 32 2 299 12 69
Mail: anca.paduraru@ec.europa.eu

Lynn RIETDORF
Phone: +32 2 297 49 59
Mail: Lynn.Rietdorf@ec.europa.eu
LINKS & REFERENCE
https://www.ft.com/content/27ccfc90-fa49-11e8-af46-2022a0b02a6c
https://hydrogeneurope.eu/
https://www.electrive.com/2018/11/13/europe-to-carry-30-of-global-battery-cell-production/
https://ec.europa.eu/commission/presscorner/detail/en/MEMO_18_6113
https://ec.europa.eu/info/news/eu-battery-alliance-joining-forces-support-our-european-champions-2019-apr-30_en
https://www.eba250.com/
https://ec.europa.eu/growth/industry/policy/european-battery-alliance_en
https://www.electrive.com/2019/12/09/eu-commission-approves-battery-research-funding/
https://ec.europa.eu/easme/en/section/sme-instrument/eic-accelerator-sme-instrument-funding-opportunities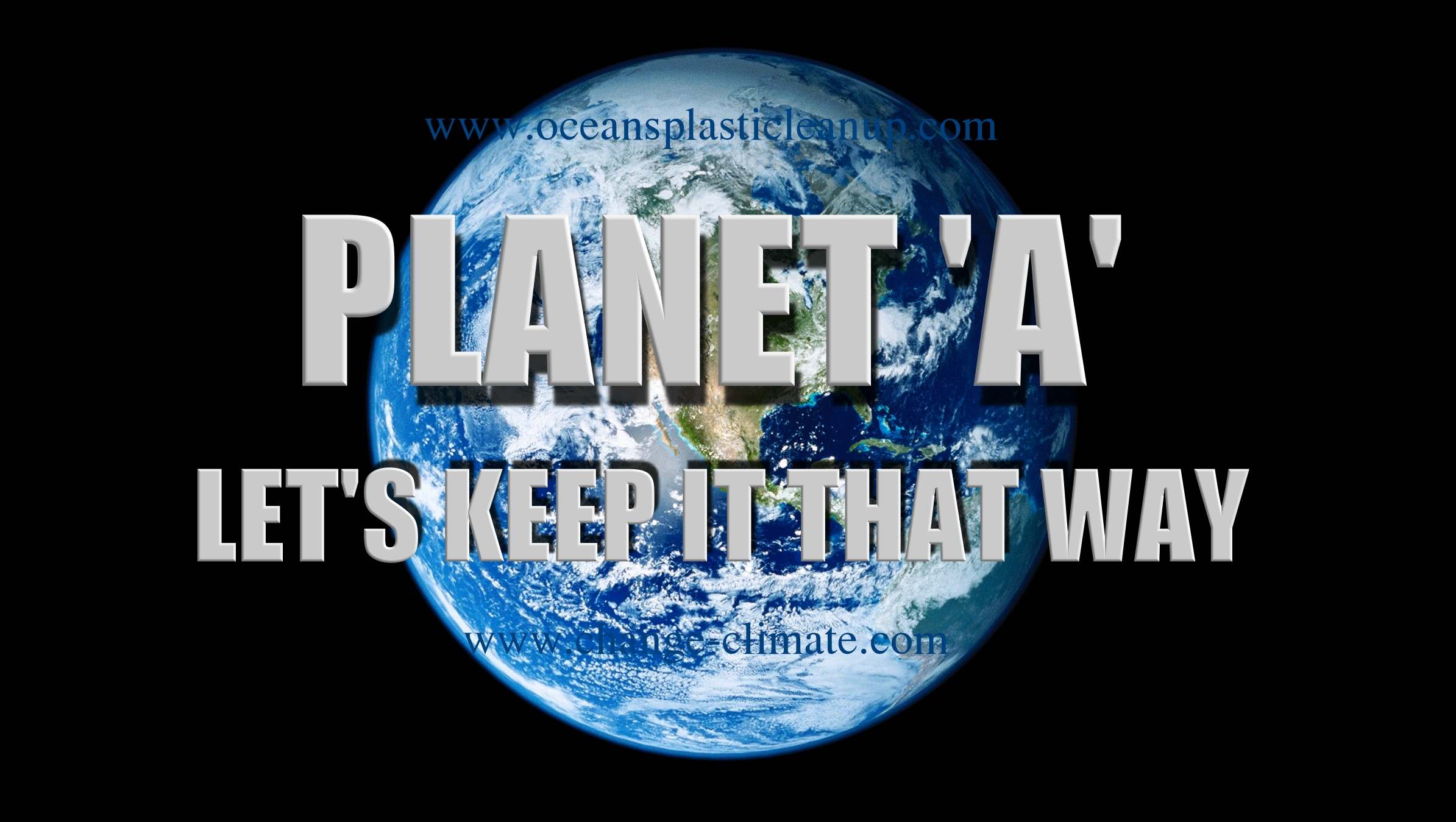 Please use our A-Z INDEX to navigate this site