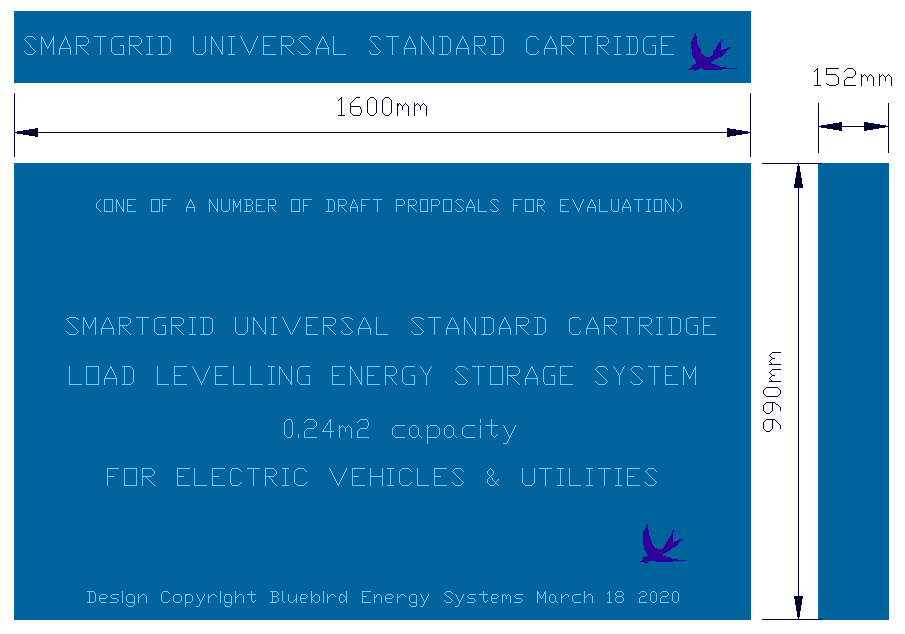 BATTERY OR HYDROGEN CARTRIDGE FORMAT PROPOSAL - This cartridge format provides 0.24 of a meter cubic capacity for a range of 270+ miles on hydrogen gas at 700 bar, fuel cells included, as compared to the Toyota Mirai benchmark.* All of these formats can be used in multiples to provide up to 1.92 of a cubic meter capacity - or 2,160 mile equivalent range for a family car - except of course that a medium sized family car could not accommodate such stacking, whereas a large van might carry 2-4 units, as could a bus, and a large truck could carry 8 units for a very respectable range. Copyright © Climate Change Trust and Cleaner Ocean Foundation March 2020. The design of this cartridge is protected. All rights reserved.
This is one of a number of sizes that we will be evaluating as part of a study we hope to obtain funding for, all the way past prototyping to crash testing and field trials, well before the end of 2020 - assuming suitable funding is applied for and granted. There is after all a climate emergency. How the G20 rate the urgency of the situation is beyond our control. It does not matter if the battery or fuel cell technology changes, the smart cartridge concept future proofs energy infrastructure against developments such as air-aluminium fuel cells, or solid-state batteries. With this system the uncertainties for investors might be removed. You do not need to put electrification for transport on hold or bet on one technology against the other. Let's just get on with it.
Hydrogen is set to play a defining role in what is being termed the 'green' industrial revolution. Hydrogen is the most commonly occurring element in nature and – unlike fossil fuels such as crude oil or natural gas – it will never run out. Hydrogen offers several key benefits that increase its potential to replace fossil fuels.

A HYDROGEN BATTERY
Before the Universal Cartridge (UC), there was no such thing as a 'Hydrogen Battery.' Like electricity, hydrogen is an energy carrier – rather than a source of energy. The hydrogen has to be produced and stored as a gas or a liquid and unlocked to release the stored energy.
The invention of the UC changes that. It turns hydrogen into a convenient battery replacement for EVs. This may be particularly useful for vehicles that need a long-distance range to transport heavy goods, such as haulage trucks. Hydrogen opens up regenerative, sustainable mobility choices in our everyday lives. This format is also compatible with conventional batteries, provided that such battery packs are UC compatible - interchangeably.
BATTERY PACK INCOMPATIBILITY
Batteries of all shapes and sizes are powering around 3 million electric vehicles around the world today - and that is one of the main problems: they are not compatible with those of other OEMs.
The identified incompatibility of so many and varied formats, or lack of standardization, is perceived as a major blocker to EV take-up, as a target set in Europe for 2030, to enable halting sales of diesel and petrol vehicles.
In vying with each other with different format cartridges, OEMs are putting all their eggs in one basket. But the EU are keen to set vehicle architecture straight in terms of interoperability, especially to allow for hydrogen storage to compete with battery electrics.
We believe that the battery and hydrogen alliances should work together to solve the lack of infrastructure at present: Stop competing, start cooperating.
This is our aim, using the SmartNet service station that caters for Universal (format) Battery Cartridges and Universal Hydrogen Cartridges - all in under one roof.
A PATENT THAT IS FREE TO ALL
Though the system is to be patent, trademark and design protected, all collaborating OEMs and OESs, will be able to share in this technological energy revolution on a free basis - as part of a socially important project of common interest to European stakeholders.
To take advantage of the proposed network, all OEM vehicle makers need do, is provide a vehicle in their range of EVs with a compatible platform. These vehicles will then be able to use SmartNet service stations, but more importantly, so will their customers. The ultimate benefit is to the drivers of passenger cars, operators of municipal vehicles, and long distance haulers. They will also be able to spread costs with PAYD.
Patents are a good way of disseminating information across the globe where they are published and catalogued for all to see. The one drawback is the cost to grant, and renewal fees, multiplied by the number of countries in which protection is sought. In our view patent protection should be as free as copyright, or at least not expire in 20 years (it should be 50), and renewals should only be charged from point of significant trading.
REDUCING COSTS & SPEEDING UP IMPLEMENTATION
Compatibility makes a lot of sense, in that transport infrastructure development costs are contained, as will the number of permutations that are at the moment confusing the market and investors in new cars, public service, and heavy goods vehicles. What we are looking at is a chicken and egg situation.
Energy cartridge standardization gives us a path to load levelling for utilities, and service stations that might refuel every class of (compatible) EV. It is a kind of energy Utopia, but an ideal that is attainable.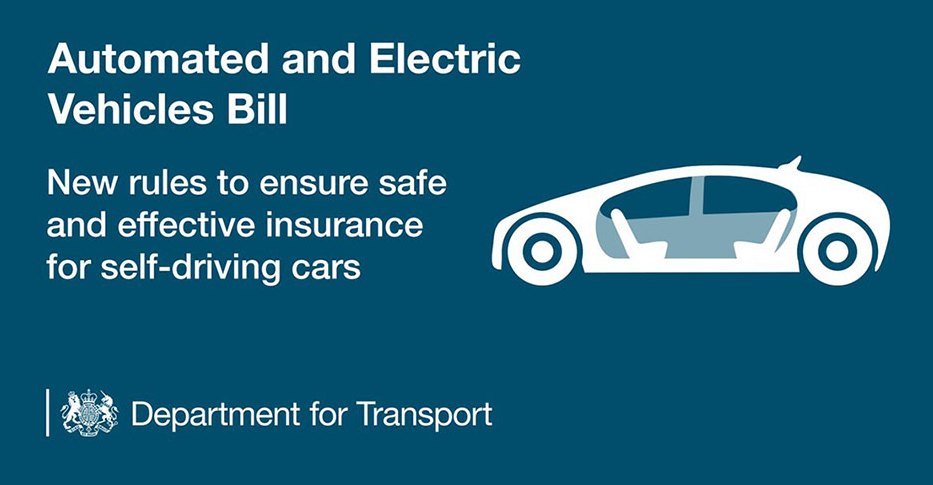 RECHARGING & REFUELLING - The above Act requires recharging for battery electrics, and refuelling for hydrogen electrics. Our clever cartridge can serve both functions, coupled with SmartNet service station automation. This is the infrastructure of the future, that could be developed within 6 years from when we push the start button. No more chicken and egg situation. Motorists could choose between fuels, but still drive the same electric vehicle.
HYDROGEN & BATTERY COMPATIBILITY ISSUES
As the objective is to be able to use one standard energy device for transport and alternative energy storage, the format has to be very carefully designed to cater for different chemistries, by way of future proofing.
Not many years ago lead-acid and nickel-iron/cadmium accumulators were all we had to work with. The limited energy density and cycling cost, were major problems.
Then along came hydrogen fuel cells, using pressurized gas, liquid hydrogen and hydrides. In the hydrogen camp there are pressurized gas containers and cryogenic hydrogen containers. We have worked out a way of incorporating both technologies in the same 'standard' cartridge that we use for batteries. Each cartridge has the features necessary to support either format.
The standard unit may be coupled to increase capacity. Liquid hydrogen would be used for long haul trucks, pressurized cartridges would suit buses and passenger vehicles.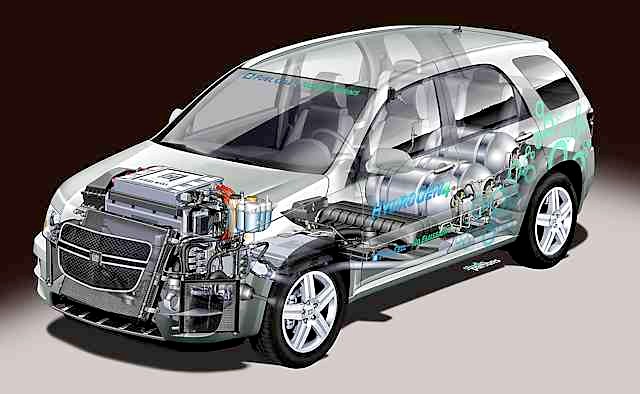 EXTRA TANKS - There are many variations on the layout of hydrogen and battery EVs. This Hyundai Tucson is the world's first commercially mass-produced hydrogen fuel cell vehicle. She can travel 370 miles on fill up of hydrogen. More than the 265 miles of a fully-charged electric Tesla Model S. This improvement in range is due in part to the Tucson ix35 FCEV's greater space for holding compressed hydrogen, at a higher storage pressure, as well as fuel cell technology advances, including the first type IV hydrogen tanks for compressed hydrogen at 700 bars (70 MPa; 10,000 psi).
LITHIUM SPRINGBOARD
Today we are into lithium batteries in a big way, but there are also air-aluminum fuel cells and other energy storage formats that could enter the fray. Hence we should be prepared for new discoveries.
Even so, lithium is practical and economical and with mass production of a Standard Cartridge the cost will fall even further - making electric cars more attractive to motorists. For now that is. We must look to the future and learn from past mistakes. Hydrogen fuel cells should be developed alongside batteries to be compatible technology - as an added string to the energy bow.
Who knows which way energy infrastructure will develop. It is unpredictable in market terms, and so we should build in smart flexibility - such as not to waste time and effort developing a mobility network that may be outdated as new technology surfaces.
BATTERY CARTRIDGE FORMAT PROPOSAL - This slimline battery cartridge format provides 0.2 of a meter cubic capacity. For trucks they can be used in multiples to provide up to 1.6 of a cubic meter capacity. That is enough for even Elon Musk's road trains. This design is unlikely to proceed. But the features that allow almost any size casing to be used, are the same no matter what the final dimensions.
WHAT SIZE ?
Determining the size of what is anticipated will become the Universal energy cartridge by way of an International Standard, or benchmark, will require careful consideration of the physical dimensions, allied to the chemistry and energy density of different formats.
Connectors too, need careful design for 10 to 20,000 couplings - maybe 25,000 - to cope with an anticipated lifespan of 25-30 years.
It is recognized by the European Commission that vehicle architecture will evolve to eliminate the central tunnel common to front engine, rear wheel drive vehicles.
On this page we are considering a number of formats in outline only at this stage. Refinement will be part of the process of defining an internationally acceptable Universal Storage Energy Standard (USES). The eventual design will be based on exiting and future model passenger cars.
Large vans, buses and trucks present less of a challenge in terms of space for cartridge(s), though buses are lower to the ground, especially at the front of the vehicle where passenger enter. The challenge for buses and trucks is actually the ability of multiples of the Universal cartridges to cope with the greater power requirement. This is where energy density of the storage medium is probably most important.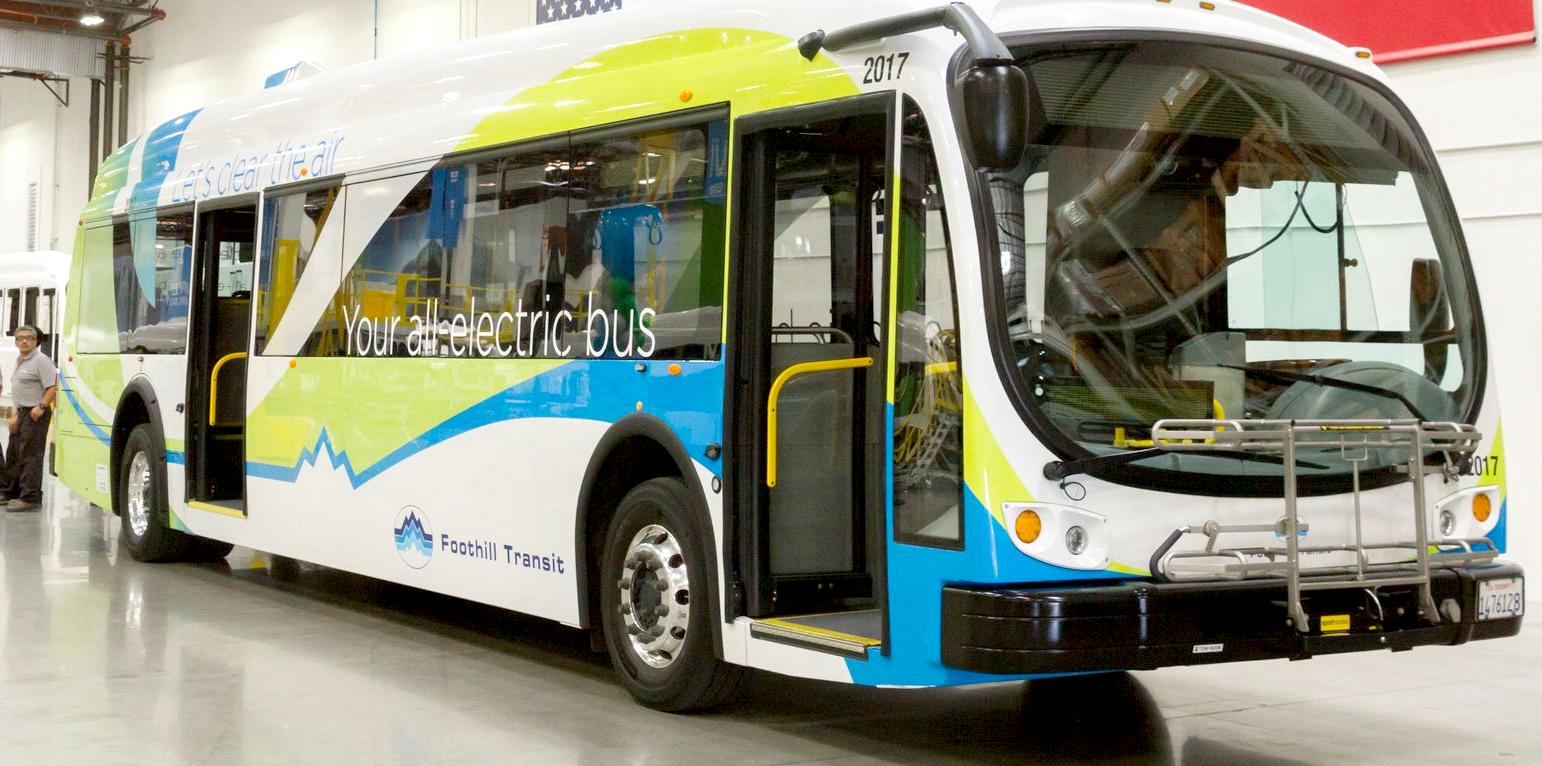 A SENSE OF URGENCY & COOPERATION - MOTOR VEHICLES
With something so crucial as cars and trucks in terms of transportation and climate change, we believe that auto makers should work with us to agree on a universal format, relying on the design of the body, performance of motors and comfort levels to distinguish brands.

A SENSE OF URGENCY & COOPERATION - DISTRIBUTED GENERATION ENERGY STORAGE
By working together to establish an energy supply infrastructure to make best use of solar and wind energy, utilities might operate more efficiently and profitably to be able to invest more in a clean future.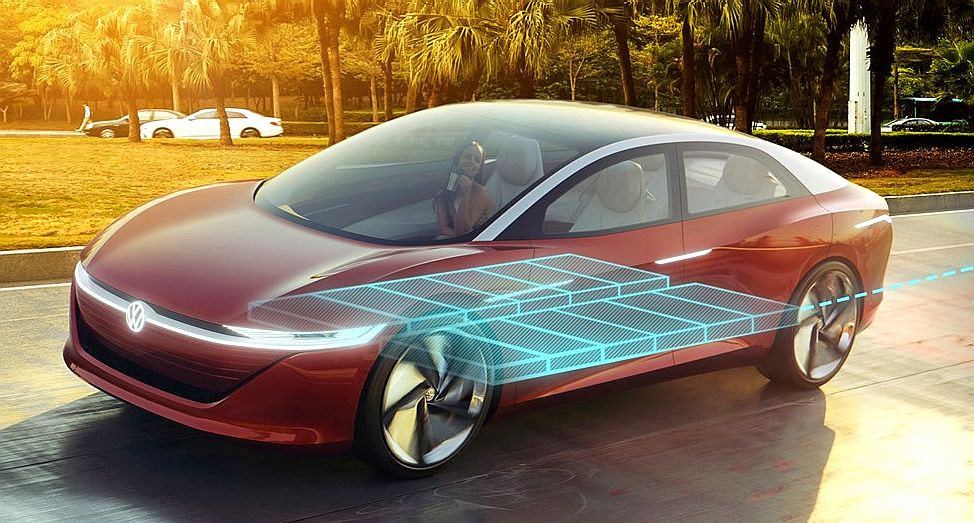 SOLID STATE - Members of the European Battery Alliance might want to take a look at future proofing their stake in the vehicle market. No matter what technology your company are developing, you will not have to spend huge sums of investor's money battling upstream, if you design to be complaint with the Universal Cartridge formula. Not only that, but your system will be included in service stations that can rapidly recharge almost any vehicle that uses Standard cartridges in their platforms. That is why it is so important that we define an industry standard.
MORE PEOPLE = MORE EV'S
We should not forget that these figures are sure to increase in line with projected population growth and rise of living standards globally, that will lead to more vehicles.
World wide, service stations would need to be able to instantly recharge/refuel around 1.17 billion vehicles out of 1.3 billion. That is if we desire to change from petroleum and diesel ICE vehicles for climate and health reasons - aimed at 2030.
If that is the target, we'd better get a move on.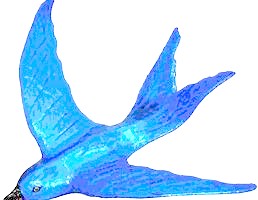 CONTACTS
Solar House
BN27 1RF, United Kingdom
PIC No: 895922168
LINKS & REFERENCE
https://patents.google.com/patent/US8013571B2/en
https://techxplore.com/news/2017-09-tesla-patent-battery-swapping.html
https://www.electrive.com/2019/12/09/eu-commission-approves-battery-research-funding/
https://ec.europa.eu/easme/en/section/sme-instrument/eic-accelerator-sme-instrument-funding-opportunities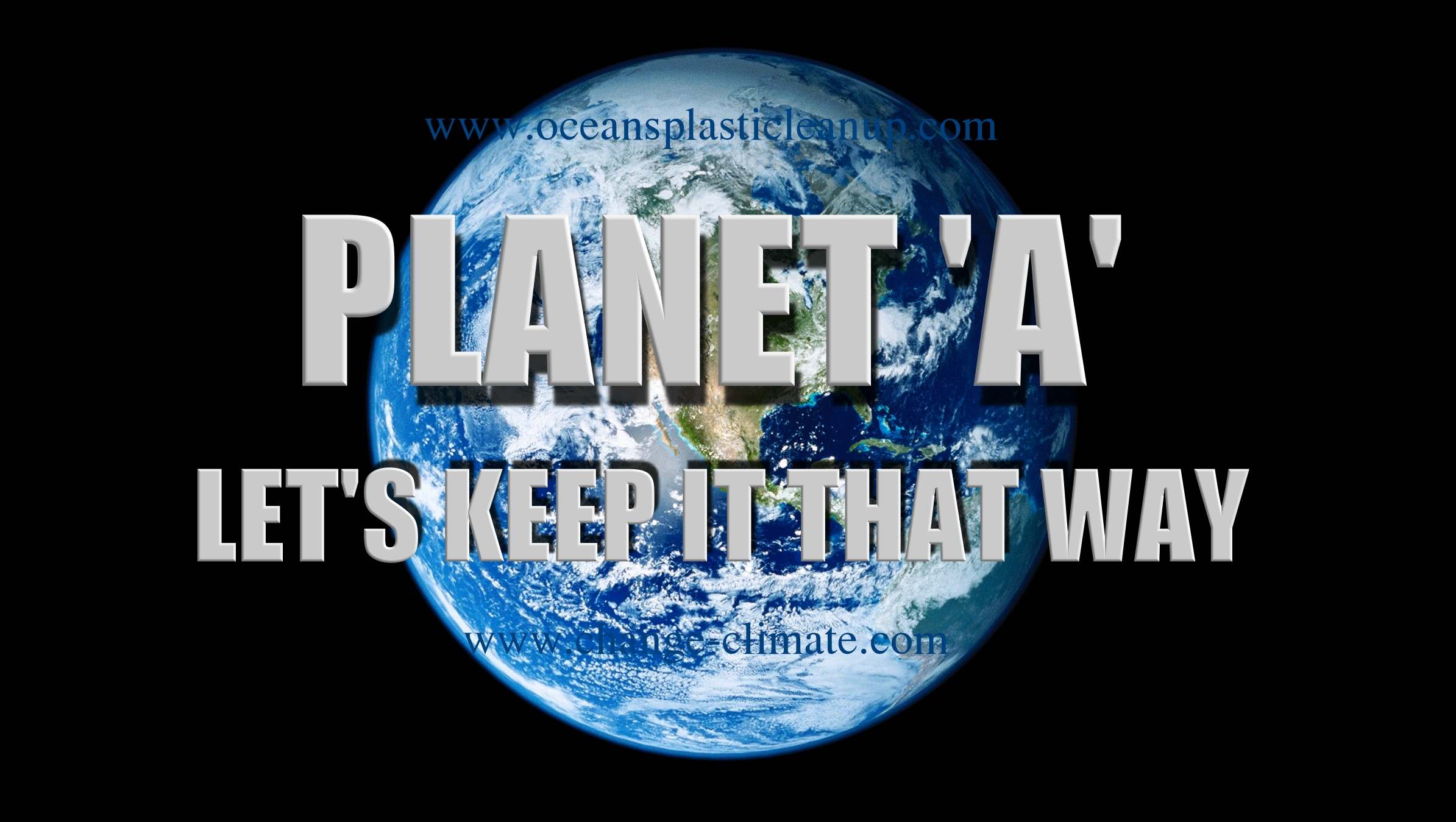 BATTERIES - COST - STANDARDIZATION - HOME - HYDROGEN - LOAD LEVELLING - PAYD - RANGE ANXIETY - RECOVERY - SERVICE STATIONS
Please use our A-Z INDEX to navigate this site