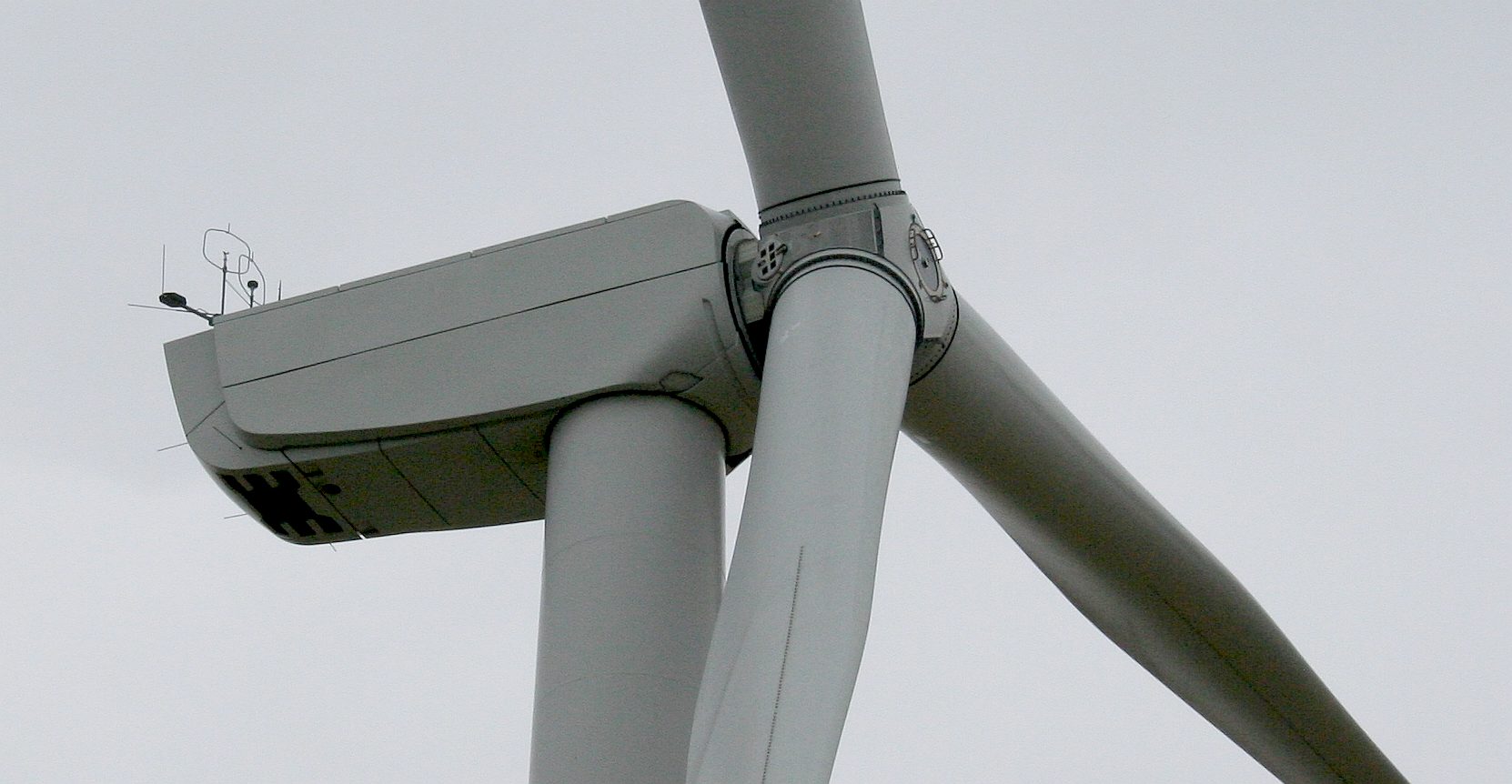 Action portfolios - In order to ensure that the transformative actions in the real economy are as impactful as possible, the UN Secretary-General has prioritized six action portfolios, which are recognized as having high potential to curb greenhouse gas emissions and increased global action on adaptation and resilience.
These are:
UN CLIMATE ACTION PORTFOLIOS
1. Finance
2. Energy Transition
3. Industry Transition
4. Nature-Based Solutions
5. Cities and Local Action
6. Resilience and Adaptation
7. Mitigation Strategy
8. Youth Engagement & Public Mobilization
9. Social and Political Drivers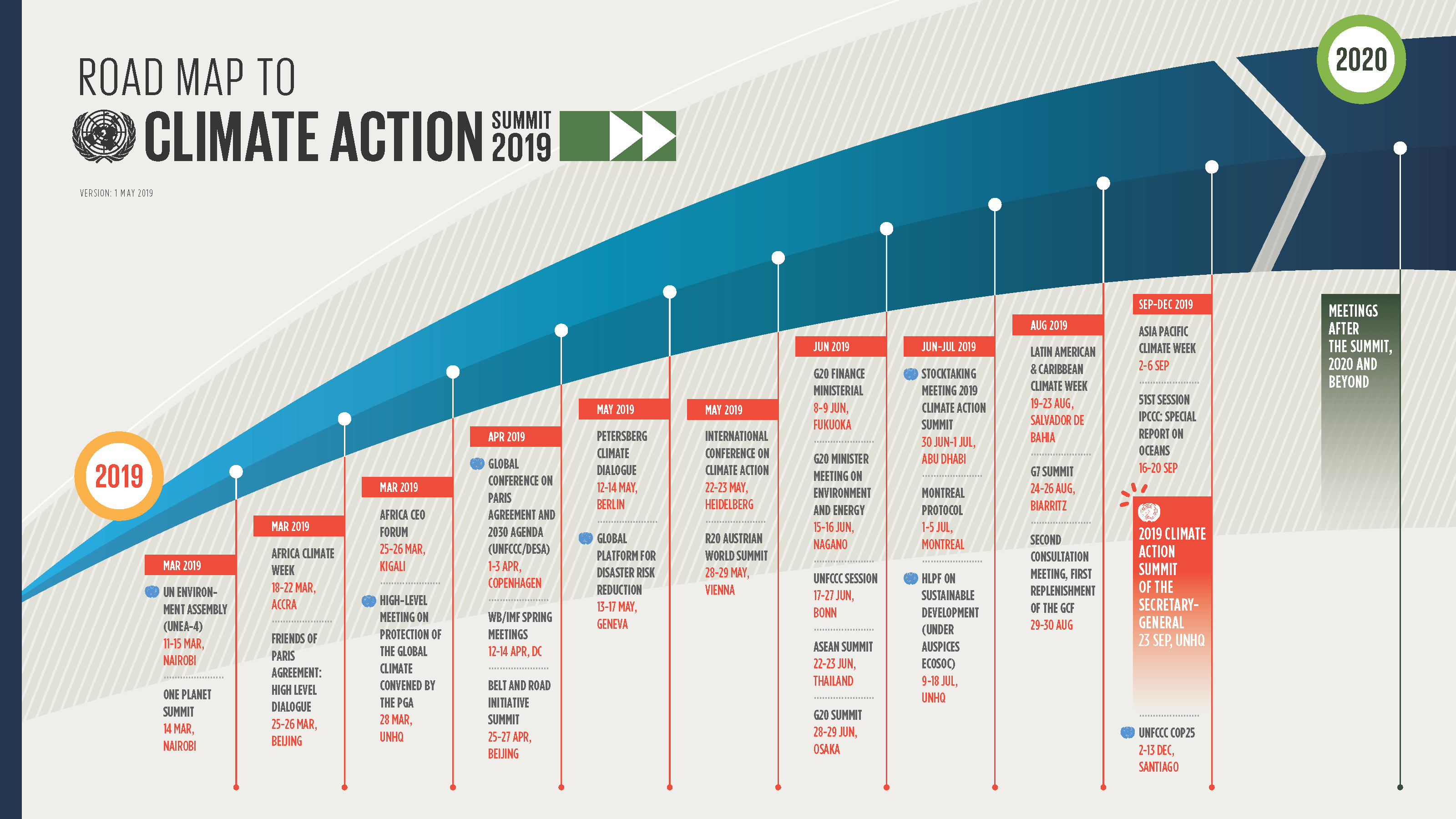 Global emissions are reaching record levels and show no sign of peaking. The last four years were the four hottest on record, and winter temperatures in the Arctic have risen by 3°C since 1990. Sea levels are rising, coral reefs are dying, and we are starting to see the life-threatening impact of climate change on health, through air pollution, heatwaves and risks to food security.

The impacts of climate change are being felt everywhere and are having very real consequences on people's lives. Climate change is disrupting national economies, costing us dearly today and even more tomorrow. But there is a growing recognition that affordable, scalable solutions are available now that will enable us all to leapfrog to cleaner, more resilient economies.

The latest analysis shows that if we act now, we can reduce carbon emissions within 12 years and hold the increase in the global average temperature to well below 2°C and even, as asked by the latest science, to 1.5°C above pre-industrial levels.

Thankfully, we have the Paris Agreement – a visionary, viable, forward-looking policy framework that sets out exactly what needs to be done to stop climate disruption and reverse its impact. But the agreement itself is meaningless without ambitious action.

UN Secretary-General António Guterres is calling on all leaders to come to New York on 23 September with concrete, realistic plans to enhance their nationally determined contributions by 2020, in line with reducing greenhouse gas emissions by 45 per cent over the next decade, and to net zero emissions by 2050.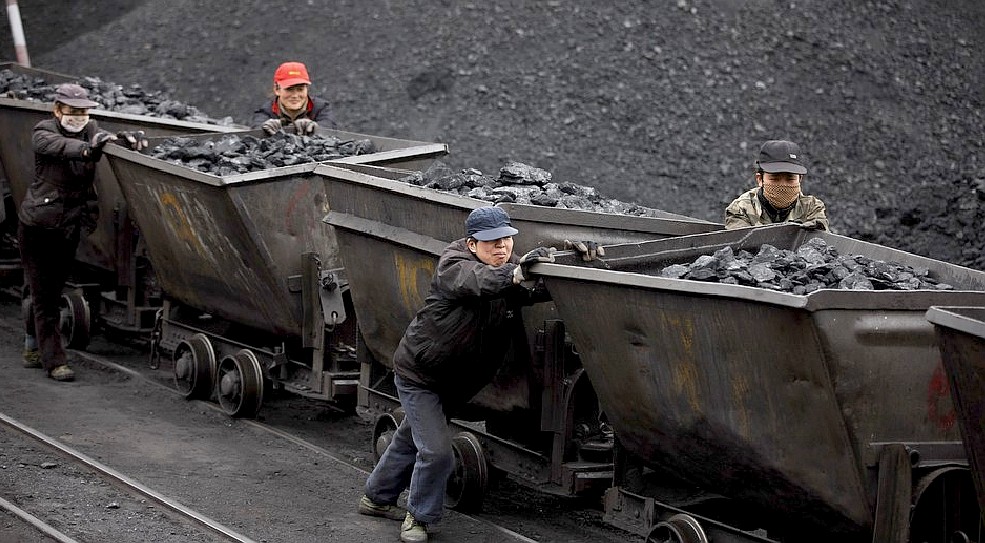 IT US KILLS GETTING IT OUT - Mining is traditionally a dangerous occupation. If a mine collapse does not get you, the carcinogenic dust will do you no good and then you'll die from heat exhaustion as the climate hots up to kill all of us.
To be effective and credible, these plans cannot address mitigation alone: they must show the way toward a full transformation of economies in line with sustainable development goals. They should not create winners and losers or add to economic inequality; they must be fair and create new opportunities and protections for those negatively impacted, in the context of a just transition. And they should also include women as key decision-makers: only gender-diverse decision-making has the capacity to tackle the different needs that will emerge in this coming period of critical transformation.

The Summit will bring together governments, the private sector, civil society, local authorities and other international organizations to develop ambitious solutions in six areas: a global transition to renewable energy; sustainable and resilient infrastructures and cities; sustainable agriculture and management of forests and oceans; resilience and adaptation to climate impacts; and alignment of public and private finance with a net zero economy.

Business is on our side. Accelerated climate solutions can strengthen our economies and create jobs, while bringing cleaner air, preserving natural habitats and biodiversity, and protecting our environment.

New technologies and engineering solutions are already delivering energy at a lower cost than the fossil-fuel driven economy. Solar and onshore wind are now the cheapest sources of new bulk power in virtually all major economies. But we must set radical change in motion.

This means ending subsidies for fossil fuels and high-emitting agriculture and shifting towards renewable energy, electric vehicles and climate-smart practices. It means carbon pricing that reflects the true cost of emissions, from climate risk to the health hazards of air pollution. And it means accelerating the closure of coal plants and halting the construction of new ones and replacing jobs with healthier alternatives so that the transformation is just, inclusive and profitable.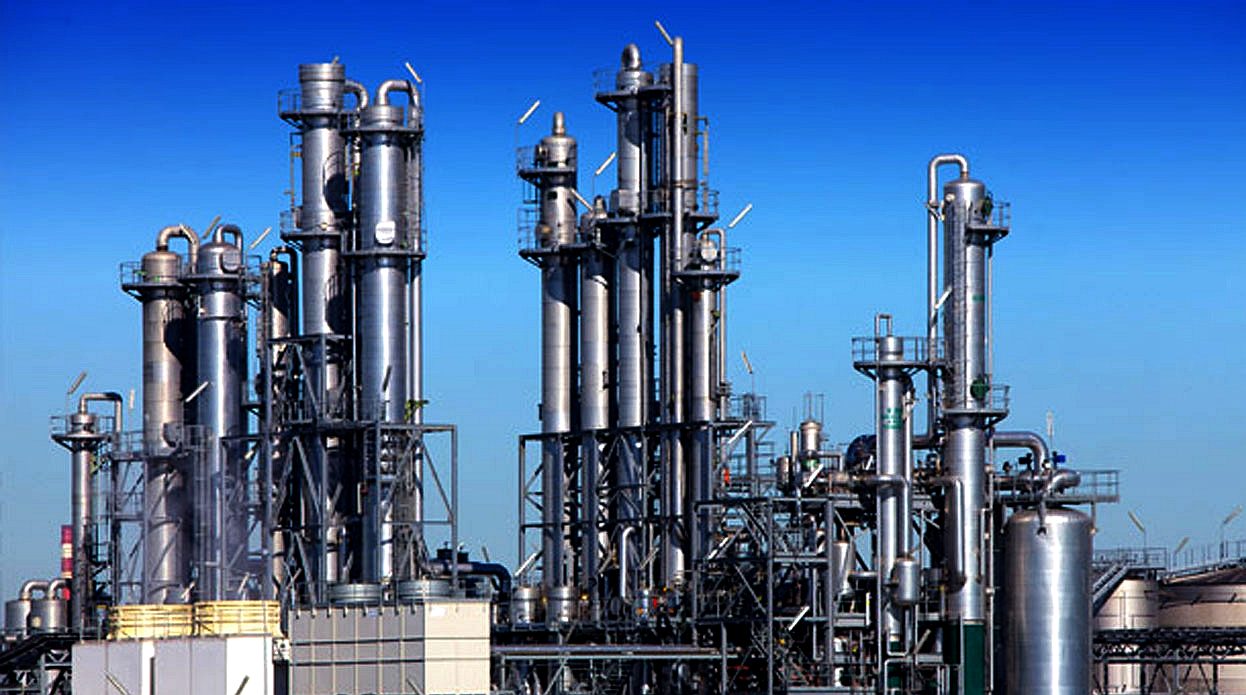 CLIMATE CHANGE COP HISTORY
1995 COP 1, BERLIN, GERMANY
1996 COP 2, GENEVA, SWITZERLAND
1997 COP 3, KYOTO, JAPAN
1998 COP 4, BUENOS AIRES, ARGENTINA
1999 COP 5, BONN, GERMANY
2000:COP 6, THE HAGUE, NETHERLANDS
2001 COP 7, MARRAKECH, MOROCCO
2002 COP 8, NEW DELHI, INDIA
2003 COP 9, MILAN, ITALY
2004 COP 10, BUENOS AIRES, ARGENTINA
2005 COP 11/CMP 1, MONTREAL, CANADA
2006 COP 12/CMP 2, NAIROBI, KENYA
2007 COP 13/CMP 3, BALI, INDONESIA

2008 COP 14/CMP 4, POZNAN, POLAND
2009 COP 15/CMP 5, COPENHAGEN, DENMARK
2010 COP 16/CMP 6, CANCUN, MEXICO
2011 COP 17/CMP 7, DURBAN, SOUTH AFRICA
2012 COP 18/CMP 8, DOHA, QATAR
2013 COP 19/CMP 9, WARSAW, POLAND
2014 COP 20/CMP 10, LIMA, PERU
2015 COP 21/CMP 11, Paris, France
2016 COP 22/CMP 12/CMA 1, Marrakech, Morocco
2017 COP 23/CMP 13/CMA 2, Bonn, Germany
2018 COP 24/CMP 14/CMA 3, Katowice, Poland
2019 COP 25/CMP 15/CMA 4, Santiago, Chile

2020 COP 26/CMP 16/CMA 5, UK contenders
DESERTIFICATION COP HISTORY
| | |
| --- | --- |
| COP 1: Rome, Italy, 29 Sept to 10 Oct 1997 | COP 9: Buenos Aires, Argentina, 21 Sept to 2 Oct 2009 |
| COP 2: Dakar, Senegal, 30 Nov to 11 Dec 1998 | COP 10: Changwon, South Korea, 10 to 20 Oct 2011 |
| COP 3: Recife, Brazil, 15 to 26 Nov 1999 | COP 11: Windhoek, Namibia, 16 to 27 Sept 2013 |
| COP 4: Bonn, Germany, 11 to 22 Dec 2000 | COP 12: Ankara, Turkey, 12 to 23 Oct 2015 |
| COP 5: Geneva, Switzerland, 1 to 12 Oct 2001 | COP 13: Ordos City, China, 6 to 16 Sept 2017 |
| COP 6: Havana, Cuba, 25 August to 5 Sept 2003 | COP 14: New Delhi, India, 2 to 13 Sept 2019 |
| COP 7: Nairobi, Kenya, 17 to 28 Oct 2005 | COP 15: 2020 |
| COP 8: Madrid, Spain, 3 to 14 Sept 2007 | COP 16: 2021 |
BIODIVERSITY COP HISTORY
| | |
| --- | --- |
| COP 1: 1994 Nassau, Bahamas, Nov & Dec | COP 8: 2006 Curitiba, Brazil, 8 Mar |
| COP 2: 1995 Jakarta, Indonesia, Nov | COP 9: 2008 Bonn, Germany, May |
| COP 3: 1996 Buenos Aires, Argentina, Nov | COP 10: 2010 Nagoya, Japan, Oct |
| COP 4: 1998 Bratislava, Slovakia, May | COP 11: 2012 Hyderabad, India |
| EXCOP: 1999 Cartagena, Colombia, Feb | COP 12: 2014 Pyeongchang, Republic of Korea, Oct |
| COP 5: 2000 Nairobi, Kenya, May | COP 13: 2016 Cancun, Mexico, 2 to 17 Dec |
| COP 6: 2002 The Hague, Netherlands, April | COP 14: 2018 Sharm El-Sheikh, Egypt, 17 to 29 Nov |
| COP 7: 2004 Kuala Lumpur, Malaysia, Feb | COP 15: 2020 Kunming, Yunnan, China |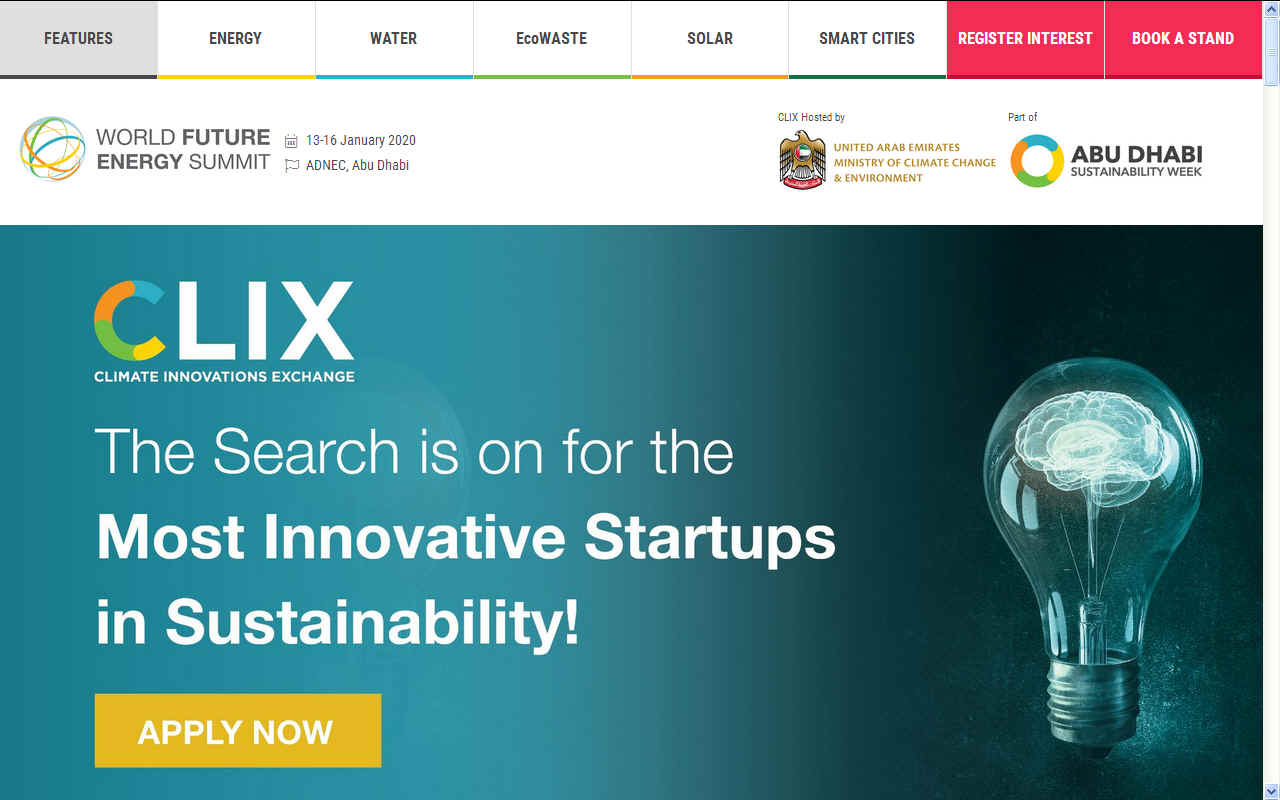 SIX STEPS TOWARD A COOLER PLANET
1. TRANSPORT: Phase out polluting vehicles. Government aims to end the sale of new petrol, and diesel vehicles by 2040 but have no infrastructure plan to support such ambition. Marine transport can be carbon neutral.
2. RENEWABLES: Renewable energy should replace carbon-based fuels (coal, oil and gas) in our electricity, heating and transport.
3. HOUSING: On site micro or macro generation is the best option, starting with new build homes.
4. AGRICULTURE: We need trees to absorb carbon emissions from a growing population, flying, and to build new homes. Reducing food waste and promoting less energy intensive eating habits such as no meat Mondays.
5. INDUSTRY: Factories should be aiming for solar heating and onsite renewable energy generation.
6. POLITICS: - National governing bodies need to adopt policies to eliminate administrative wastages, to include scaling down spending on war machines, educating the public and supporting sustainable social policies that mesh with other cultures. Curbing kleptocratic councils.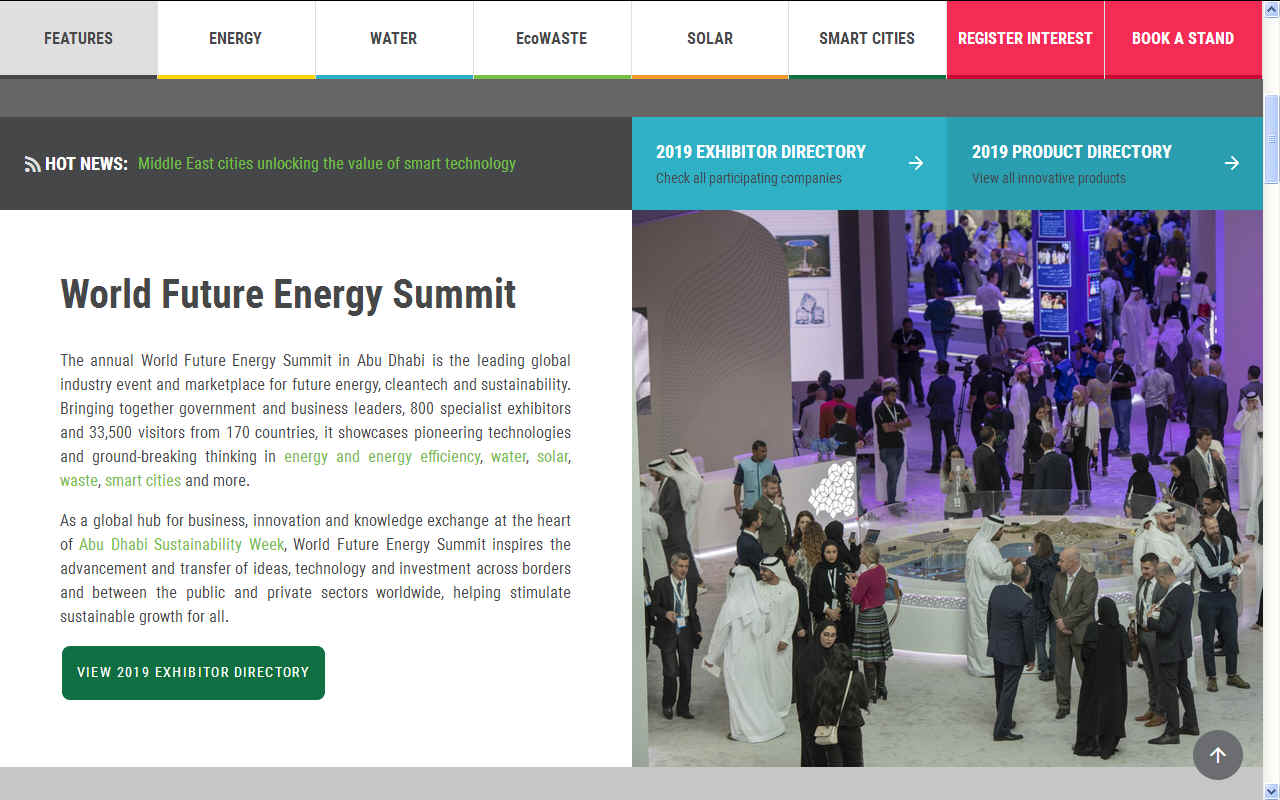 FUTURE ENERGY - The annual World Future Energy Summit in Abu Dhabi is the leading global industry event and marketplace for future energy, cleantech and sustainability. Bringing together government and business leaders, 800 specialist exhibitors and 33,500 visitors from 170 countries, it showcases pioneering technologies and ground-breaking thinking in energy and energy efficiency, water, solar, waste, smart cities and more.
LINKS & REFERENCE
https://www.worldfutureenergysummit.com/clix?mc_cid=3c54a0ec47&mc_eid=1af77d4663#/
https://www.worldfutureenergysummit.com/#/
https://www.c2es.org/document/climate-action-plans/
http://www.ca-ilg.org/climate-action-plans
https://www.london.gov.uk/what-we-do/environment/climate-change/climate-action-plan
https://www.un.org/en/climatechange/
https://www.ecca2019.eu/