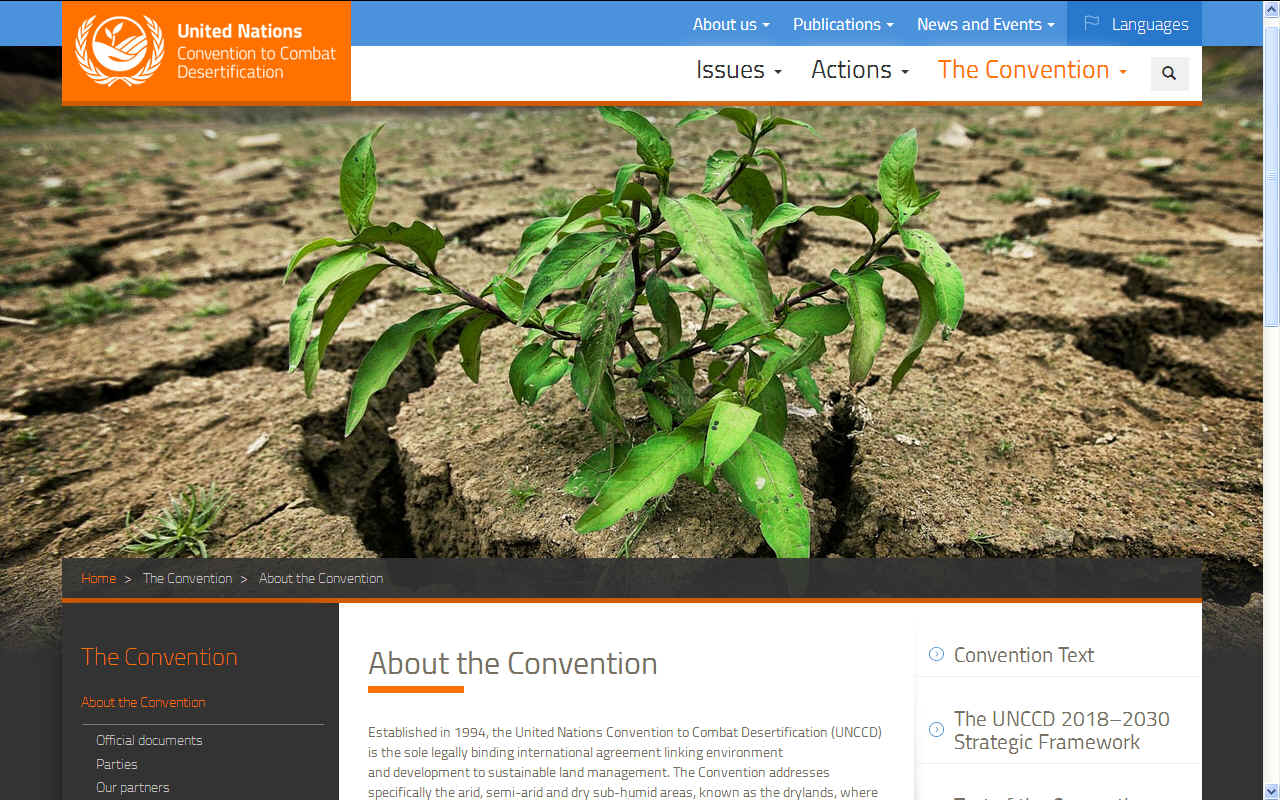 SOIL EROSION - The more land that we lose to grow crops the greater the food security issue. As the ice caps melt, desertification spreads to make Earth more uninhabitable.
The Universal Declaration of human rights 1948, recognizes the right of persons to seek asylum from persecution in other countries, the United Nations Convention relating to the Status of Refugees, adopted in 1951, is the centerpiece of international refugee protection today.

Warming of the planet by nations refusing to change or adapt from fossil fuels to sustainable sources that do not generate greenhouse gases, constitutes persecution of a kind that the G20 group have known about since at least 1990, but failed to address with due diligence. Indeed, the signs from Australia, China, India and Russia, are that they intend further climate warming persecution, that in our view equates to geographical genocide, a crime as per the Convention and Rome Statute, International Criminal Court.

Storms and weather-related events have displaced an average of 24.1 million people every year around the world since 2008. The World Bank estimates that another 143 million people will be displaced by 2050 in just three regions: sub-Saharan Africa, South Asia and Latin America. These are the regions most affected by desertification.

Merely having a Conference once a year, does not mitigate the crime in progress. As with climate COPs, they have been held to be disingenuous Flops and Cop-Outs, rather than any genuine effort toward rectification.

Climate refugees should be able to seek compensation of sufficient magnitude to dissuade those rogue nations from continuing on their present commercial expansionism, especially concerning the burning of coal and the use of oil for transport and heating.
DESERTIFICATION
Desertification is such a serious problem that the United Nations has a Convention to Combat the problem. They also hold annual conferences involving something like 197 parties, known as COPs. But so far they have been FLOPS, unable to halt the loss of agricultural land, with talk and little action. As Greta Thunberg says: blah, blah, blah.
The problem is fossil fuels and deforestation, coupled with professional climate deniers, known as climate nazis or criminals, who lobby to keep burning coal, gas and oil, instead of providing the infrastructure for electric vehicles, battery and hydrogen - also catering for fossil fuels during phase in - requiring some 600,000 service stations world wide. A mammoth task that none of the G20 seem to appreciate, and will not tackle until they can award contracts to their cronies. Because, politics is all about profits.
Clearly, the loss of potential agricultural land to barren wastes puts additional pressure on ocean fisheries in the harvesting of wild fish and aquaculture for farmed fish, to make up for the loss of food production leading to security issues that is sure to involve millions starving and dying from malnutrition as world populations increase from 7 billion to 9 billion souls.
By 2025 the UN says two-thirds of the world will be living under "water-stressed" conditions – when demand outstrips supply during certain periods – with 1.8 billion people experience absolute water scarcity, where a region's natural water resources are inadequate to supply the demand. Migration is likely to increase as a result of desertification, with the UN estimating that, by 2045, it will be responsible for the displacement of some 135 million people.

The importance of ensuring that land is well-managed is noted in the UN's 2030 Agenda for Sustainable Development, which declares that "we are determined to protect the planet from degradation, including through sustainable consumption and production, sustainably managing its natural resources and taking urgent action on climate change, so that it can support the needs of the present and future generations". Specifically, Goal 15 states our resolve to halt and reverse land degradation.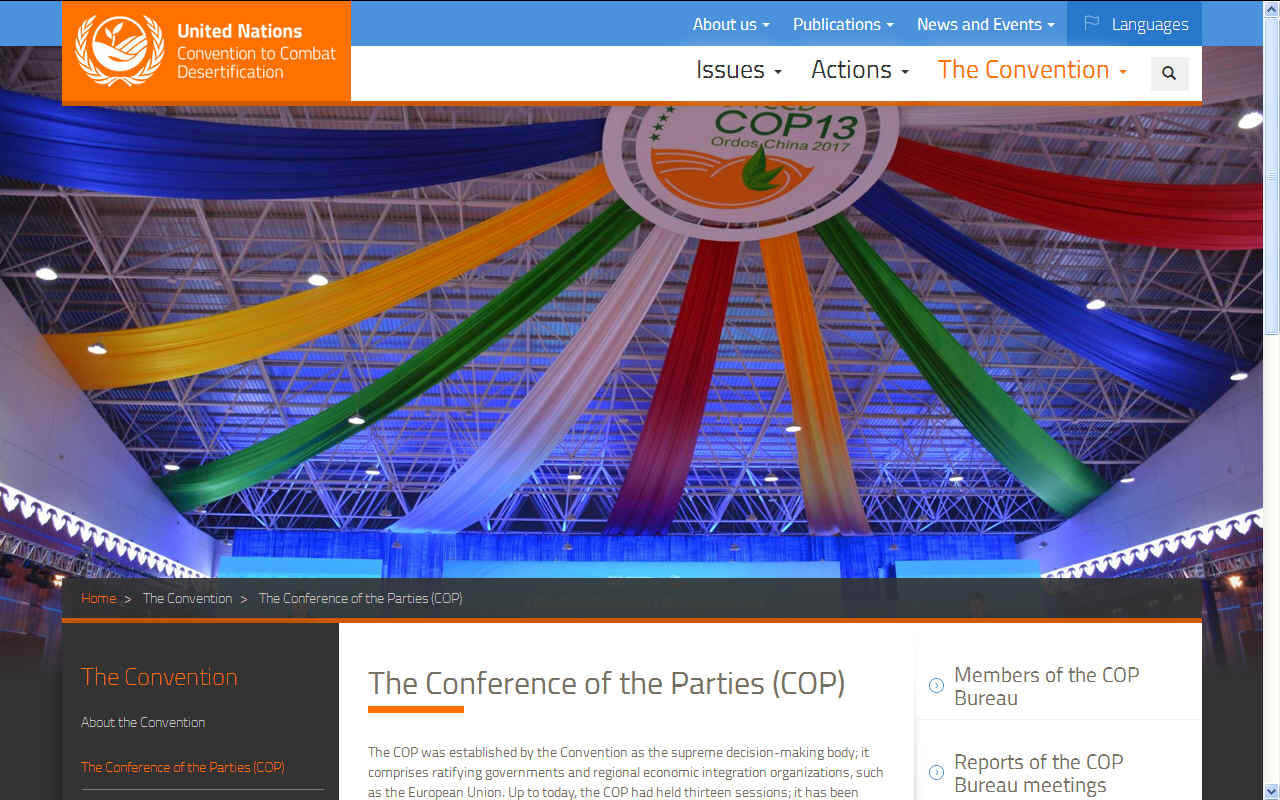 IT'S NOT JUST ABOUT SAND

In his message, Ibrahim Thiaw, the Executive Secretary of the UN Convention, said there are only three things all people need to know about the World Day to Combat Desertification:

* It isn't just about sand,
* It isn't an isolated issue that will quietly disappear; and
* It isn't someone else's problem

"It's about restoring and protecting the fragile layer of land which only covers a third of the Earth, but which can either alleviate or accelerate the double-edged crisis facing our biodiversity and our climate," he said.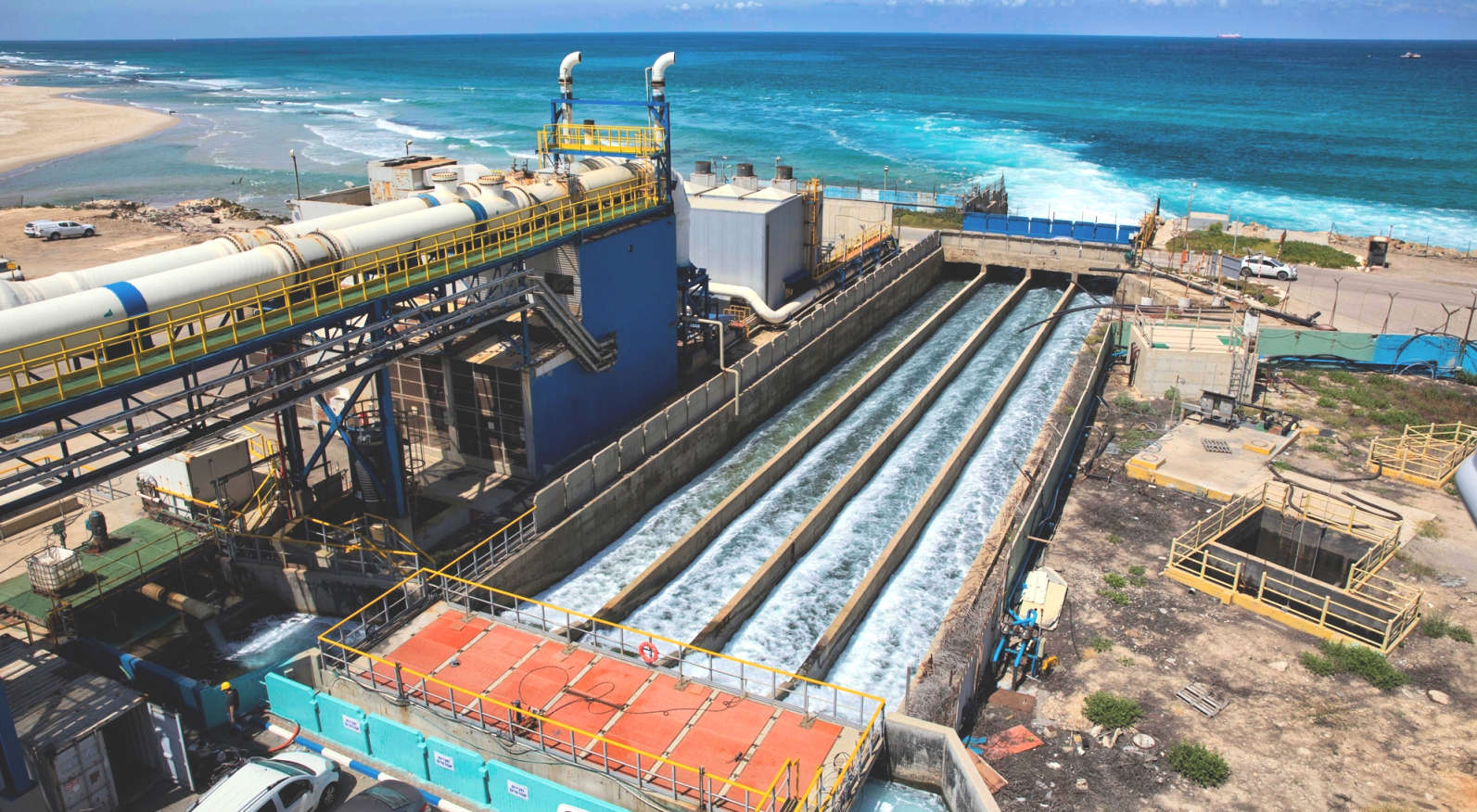 WATER SECURITY - A study published by United Nations' water researchers says there has been an "exponential increase" in global desalination capacity compared to 20 years ago — and a concomitant increase in the flow of polluted, hyper-salty brine water into the ocean.

While the biggest plants are located in the Middle East, North Africa, Spain and small island nations, the study estimates that there are now 15,906 desalination plants operating in 177 countries (with more than 300 in Sub-Saharan Africa).

South Africa has about 10 small desalination projects, including pilot plants built in the coastal cities of Cape Town and Richards Bay after the recent severe drought. Similar plans have been proposed to ease growing water demand in the Durban area.

The new research suggests that 40% of the world's people face severe water scarcity already, and that this bleak situation will only get worse because of human population growth, development, inland water pollution and climate change. Desertification is partly cause by desalination.
The international community, he continued, has acknowledged the central role our land plays in our lives and livelihoods, and since the creation of the Convention, some 196 countries, including Brazil, Indonesia, China and India, as well as the European Union, have signed up to coordinated actions for sustainable land management, including reforestation.

"However, there are even more stories about how poor land management has degraded an area twice the size of China and shaped a farming sector that contributes nearly a quarter of all greenhouse gases," he said, stressing that there are even more stories about how half the people on the planet are affected by that damaged land or live in urban areas, consuming resources that require 200 times as much land as their towns and cities and generating 70 per cent of emissions.

"Yet, the world is determined that by 2030, we will switch from destroying the Earth to making it productive enough to grow a better future for everyone. If we take action to restore our degraded land, it will save $1.3 billion a day to invest in the education, equality and clean energy that can reduce poverty, conflict and environmental migration," noted Mr. Thiaw.

And while, better land management does not hold all the answers, it offers a stepping stone to reach global goals by 2030 and then act as a natural multiplier of their benefits.

"So, for this World Day to Combat Desertification, I am calling on everyone to drive this change from the ground up; to make choices and take action, either privately or professionally, as producers or consumers, to protect and restore our land. Let's grow the future together," he said.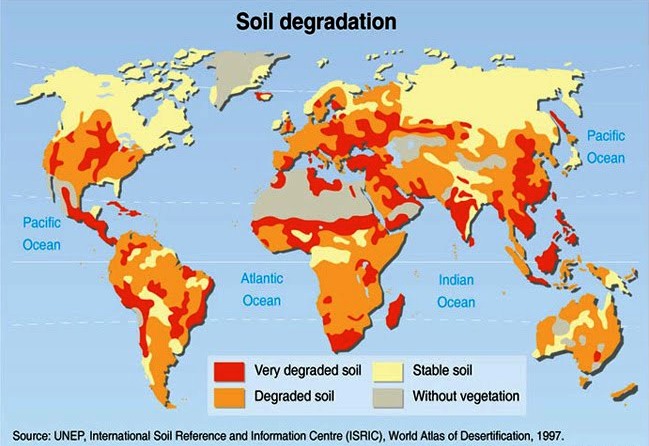 DESERTIFICATION COP HISTORY
| | |
| --- | --- |
| COP 1: Rome, Italy, 29 Sept to 10 Oct 1997 | COP 9: Buenos Aires, Argentina, 21 Sept to 2 Oct 2009 |
| COP 2: Dakar, Senegal, 30 Nov to 11 Dec 1998 | COP 10: Changwon, South Korea, 10 to 20 Oct 2011 |
| COP 3: Recife, Brazil, 15 to 26 Nov 1999 | COP 11: Windhoek, Namibia, 16 to 27 Sept 2013 |
| COP 4: Bonn, Germany, 11 to 22 Dec 2000 | COP 12: Ankara, Turkey, 12 to 23 Oct 2015 |
| COP 5: Geneva, Switzerland, 1 to 12 Oct 2001 | COP 13: Ordos City, China, 6 to 16 Sept 2017 |
| COP 6: Havana, Cuba, 25 August to 5 Sept 2003 | COP 14: New Delhi, India, 2 to 13 Sept 2019 |
| COP 7: Nairobi, Kenya, 17 to 28 Oct 2005 | COP 15: 2020 |
| COP 8: Madrid, Spain, 3 to 14 Sept 2007 | COP 16: 2021 |
197 PARTIES
The Convention's 197 parties work together to improve the living conditions for people in drylands, to maintain and restore land and soil productivity, and to mitigate the effects of drought. The UNCCD is particularly committed to a bottom-up approach, encouraging the participation of local people in combating desertification and land degradation. The UNCCD secretariat facilitates cooperation between developed and developing countries, particularly around knowledge and technology transfer for sustainable land management.

As the dynamics of land, climate and biodiversity are intimately connected, the UNCCD collaborates closely with the other two Rio Conventions; the Convention on Biological Diversity (CBD) and the United Nations Framework Convention on Climate Change (UNFCCC), to meet these complex challenges with an integrated approach and the best possible use of natural resources.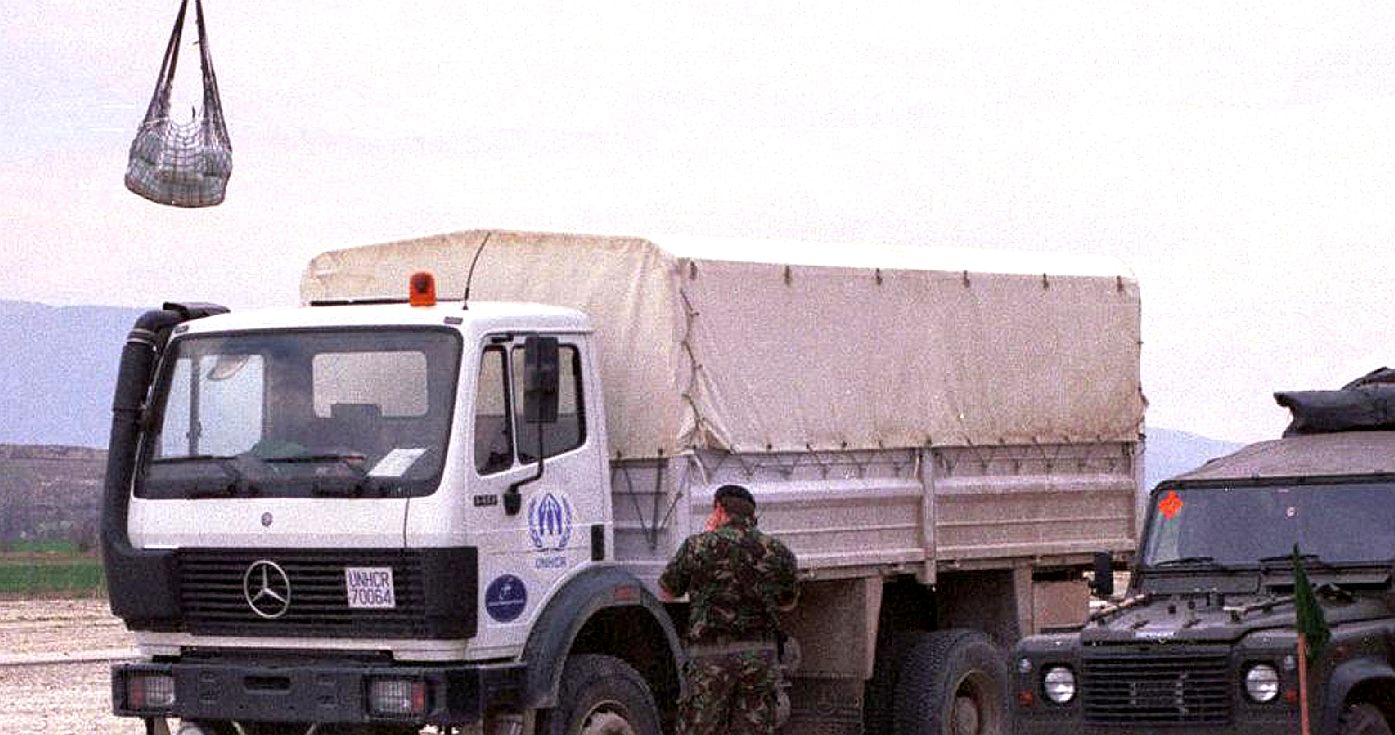 FOOD AID - Desertification gives rise to mass human migration as climate change refugees who will need feeding as a result of the excesses of the developed world.
THE REGIONS
Five world regions – Africa, Asia, Latin America and the Caribbean (LAC), Northern Mediterranean, Central and Eastern Europe - have the important job of deciding how to implement the United Nations Convention to Combat Desertification (UNCCD). The Convention Text includes five annexes, which each concern one of these world regions.
The implementation of the UNCCD is organized around these five regional implementation annexes. The annexes specify how the Convention will be implemented for each region and set the focus and content of regional and subregional action programmes. These action programmes provide a framework for regional coordination and collaboration. Though the country Parties of the regions define together how the UNCCD will be implemented, most action takes place at the national level.
Regional annexes of the Convention
Annex III: Latin America and the Caribbean (LAC)
Annex IV: Northern Mediterranean
Annex V: Central and Eastern Europe (CEE)
Countries not belonging to a regional implementation annex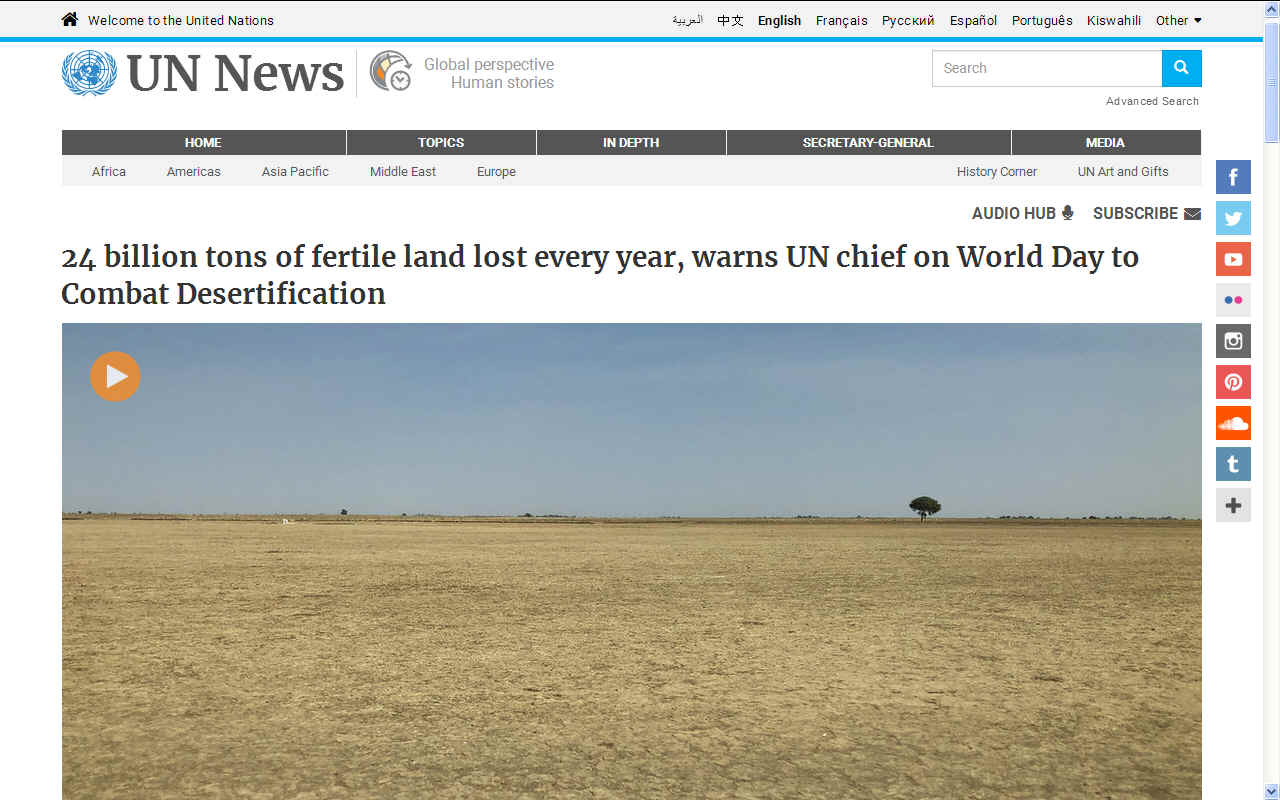 16 JUNE 2019 - "Desertification, land degradation and drought are major threats affecting millions of people worldwide," said the UN chief, "particularly women and children." Mr. Guterres said that it is time to "urgently" change such trends, adding that protecting and restoring land can "reduce forced migration, improve food security and spur economic growth", as well as helping to address the "global climate emergency".
THE PARTIES - Overview of countries per UNCCD Annex
Looking for your national focal point (NFP), civil society organization (CSO), member of the Roster of Experts or a science and technology correspondent (STC)? Then click on your country name below:
Congo, Democratic Republic of the
Korea, Democratic People's Republic of
Lao People's Democratic Republic
Micronesia, Federated States of
Bolivia (Plurinational State of)
Saint Vincent and the Grenadines
Venezuela, Bolivarian Republic of
Countries not belonging to a regional implementation annex
United Kingdom of Great Britain and Northern Ireland
CLIMATE CHANGE COP HISTORY
1995 COP 1, BERLIN, GERMANY
1996 COP 2, GENEVA, SWITZERLAND
1997 COP 3, KYOTO, JAPAN
1998 COP 4, BUENOS AIRES, ARGENTINA
1999 COP 5, BONN, GERMANY
2000:COP 6, THE HAGUE, NETHERLANDS
2001 COP 7, MARRAKECH, MOROCCO
2002 COP 8, NEW DELHI, INDIA
2003 COP 9, MILAN, ITALY
2004 COP 10, BUENOS AIRES, ARGENTINA
2005 COP 11/CMP 1, MONTREAL, CANADA
2006 COP 12/CMP 2, NAIROBI, KENYA
2007 COP 13/CMP 3, BALI, INDONESIA

2008 COP 14/CMP 4, POZNAN, POLAND
2009 COP 15/CMP 5, COPENHAGEN, DENMARK
2010 COP 16/CMP 6, CANCUN, MEXICO
2011 COP 17/CMP 7, DURBAN, SOUTH AFRICA
2012 COP 18/CMP 8, DOHA, QATAR
2013 COP 19/CMP 9, WARSAW, POLAND
2014 COP 20/CMP 10, LIMA, PERU
2015 COP 21/CMP 11, Paris, France
2016 COP 22/CMP 12/CMA 1, Marrakech, Morocco
2017 COP 23/CMP 13/CMA 2, Bonn, Germany
2018 COP 24/CMP 14/CMA 3, Katowice, Poland
2019 COP 25/CMP 15/CMA 4, Santiago, Chile

2020 COP 26/CMP 16/CMA 5, to be announced
BIODIVERSITY COP HISTORY
| | |
| --- | --- |
| COP 1: 1994 Nassau, Bahamas, Nov & Dec | COP 8: 2006 Curitiba, Brazil, 8 Mar |
| COP 2: 1995 Jakarta, Indonesia, Nov | COP 9: 2008 Bonn, Germany, May |
| COP 3: 1996 Buenos Aires, Argentina, Nov | COP 10: 2010 Nagoya, Japan, Oct |
| COP 4: 1998 Bratislava, Slovakia, May | COP 11: 2012 Hyderabad, India |
| EXCOP: 1999 Cartagena, Colombia, Feb | COP 12: 2014 Pyeongchang, Republic of Korea, Oct |
| COP 5: 2000 Nairobi, Kenya, May | COP 13: 2016 Cancun, Mexico, 2 to 17 Dec |
| COP 6: 2002 The Hague, Netherlands, April | COP 14: 2018 Sharm El-Sheikh, Egypt, 17 to 29 Nov |
| COP 7: 2004 Kuala Lumpur, Malaysia, Feb | COP 15: 2020 Kunming, Yunnan, China |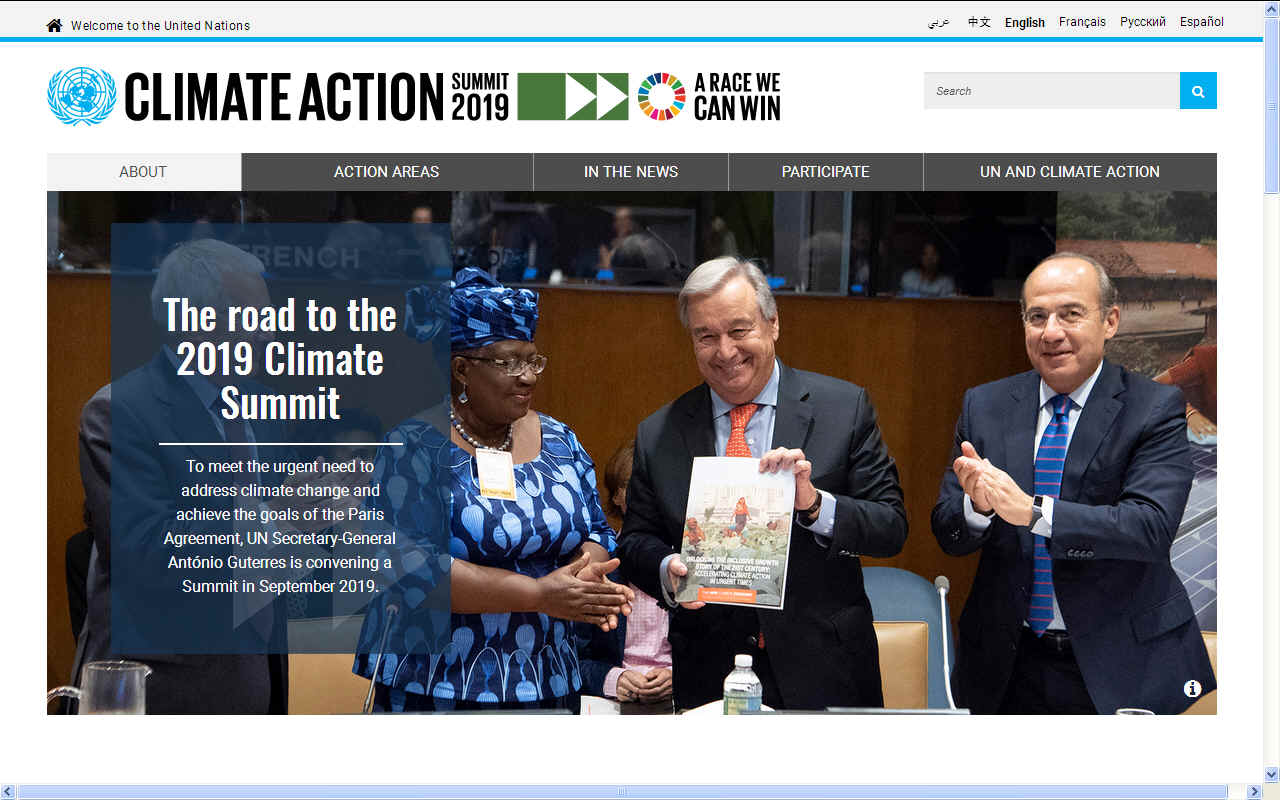 CREATURES OF HABIT - The United Nations is an organization that is finding it hard to persuade kleptocratic members to change their dirty energy and intensive farming habits that are collectively eroding soil for growing crops at an alarming rate. The reason being that their more prominent members are the biggest users of fossil fuels, with so much invested in oil and gas production that they cannot give up this source of wealth creation. Their shareholders want their dividends no matter how much it hurts the planet.
LINKS & REFERENCE
https://sustainabledevelopment.un.org/post2015/transformingourworld
https://www.unccd.int/
https://www.unccd.int/convention/about-convention
https://www.un.org/
Please use our A-Z INDEX to navigate this site